How to face stress during MBA programme?
Learn selectively, set your own standards and take a few risks; practice these things and you are sure to survive your MBA. Read the complete article to know more about ways to survive your MBA programme.
As an MBA student, the amount of stress you go through before giving your CAT or GMAT exams is just unimaginable. For a number of students, the stress just doesn't end here, it pours over to the programme as well. An MBA programme helps you grow professionally, socially and academically. It helps you develop critical thinking and aids in developing your own personality.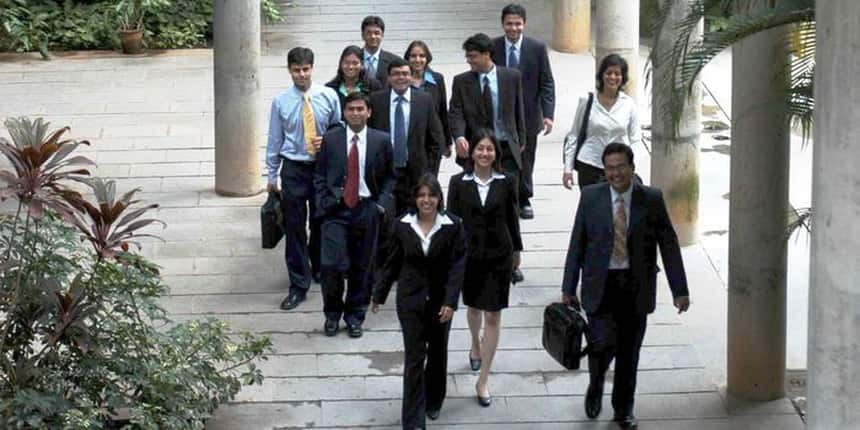 Ayush Kapur, who has done his executive MBA from NMIMS, says, "As a student who is doing an Executive MBA, it is important that your boss is an understanding person as you will spend a lot of time juggling between work and college. Your boss should understand that you will be adding value to the company once you have completed your MBA." He feels that peers also help a lot in college. "This is especially important in an MBA course where there is very less scope of performing single-handedly. It is important that you find like-minded peers," he added.
Become your own competition
Often it is seen that in an MBA programme, students compare their performances with others. As a student, you need to understand that you are your own competition. Do not compare your performance with those around you. Doing this is a waste of time as the only person you should be competing against should be yourself. The learning curve of every student is different; hence it is futile for the students to compare their results with each other. You should set your goals according to your past and present performances and what you expect in the future.
Risk pays
Risk is an important factor, which plays a huge role in the life of an MBA student. When it comes to MBA, a major part of the learning process takes place outside the classroom. MBA forces you to push yourself and helps you evolve both socially and academically. It is important to be sociable because it will help you to make contacts in the industry. "It is extremely important for you to learn and understand your area of interest. This helps in the second year where the subjects are elective. It helps you gauge your area of interest. Choosing to learn and master new concepts is challenging and risky, but if it is your area of interest, then there is no looking back," says Aditya Sharma, who did his MBA in Agribusiness Management from IIM- Ahmedabad.
Use your MBA tag
Another important aspect, which is often ignored, is that many students don't use their MBA tag's full potential. Pursuing MBA presents you with opportunities such as getting interviews of the top management of a number of companies. You can even frequent industrial conferences and maybe even obtain data for your research. Moreover, you can make full use of these opportunities to meet the top trade leaders and make contacts in the industry and grow your network.
Preparing for the recruitment phase
One of the most important details, which should be considered, is the recruitment phase. You should always prepare yourself before the recruiting actually begins. For example, you can research the companies that come to your college for recruitment. Also, you need to make sure that your resume is up to date. Update your social media accounts to reflect your abilities and passion; who knows the recruiter might check your social media profile?.
Selective learning
In an MBA programme, it is essential that you choose refinement over perfection. An MBA course is such that you will be exposed to a number of new concepts. Because of the rigours of an MBA programme, you won't have the time to learn everything in a span of two years. If you try to do it, you will end up stressing yourself, which reflect in your output. Avneet Chawla who has specialised in Marketing and Strategy from MDI Gurgaon talks about the importance of prioritizing. "Whichever programme you choose, it is essential to practice selective learning. You should select concepts that are more interesting and will help you in the future. MBA programme can be stressful if you are not judicious while choosing your options. If you opt for subjects of your choice, then it will be less stressful as you will be learning something new in the field of your choice", says Avneet Chawla.
Don't become complacent
Just because you are doing your MBA from a top college, it doesn't mean that you become complacent. Complacency has no place in an MBA prograame During the initial phase of your MBA, your B-School will connect you to a number of potential employers. This is when you have to be careful. Generally, students have a feeling of being in the scheme of things, as they are connected to the potential employers, because of which they tend to become complacent. Always be on a lookout for new opportunities to learn new things that can be useful for your future. Try to get experiences that are distinctive to your MBA programme. Remember the saying, 'Any form of complacency is the kiss of death for any professional'.
COLUMN
Aditya Sharma,
Alumnus,
IIM Ahmedabad
IIM-A, the only place where you can have pleasurable stress
I graduated from IIM Ahmedabad in March 2014. I am not going to say big words about the institute because I don't need to; people know what the college is like. What I can give you is a small insight of my experience on the campus.
The first year was a fanatical period. Coming to a new environment and suddenly being exposed to the stressful schedule can drive anybody crazy. But with the guidance of the seniors, you can get used to it within a week. We had a dormitory system and almost every night during the initial phase we had a bonding session with our dorm mates. In these sessions, we could discuss our problems without any fear of judgment. Of course, there used to be a bit of leg pulling involved, but it was totally harmless.
Second year is comparatively more relaxed than the first if only you don't stress about your placements. With elective subjects, you are free to set up your own schedule to discover what you want in life and to help others build theirs.
We are not competing with the system or the teacher, but with our own batch-mates. But even in this competition we make friends for a lifetime.