Academic Speak: Are Indian B-Schools divorced from industry compatibility?
Times are changing on the management landscape with companies demanding job-ready candidates who can deliver what is expected of them from Day-1. The B-School grads are also keeping pace with what industry expects of them, while wanting to explore non-traditional employment avenues and industries. Add to this the disruptive innovations brought in by the start-up culture and we have a heady mix of young managers revving up to make a mark for themselves. The moot point is whether our B-Schools are in sync with these realities that make bookish knowledge plain old hat.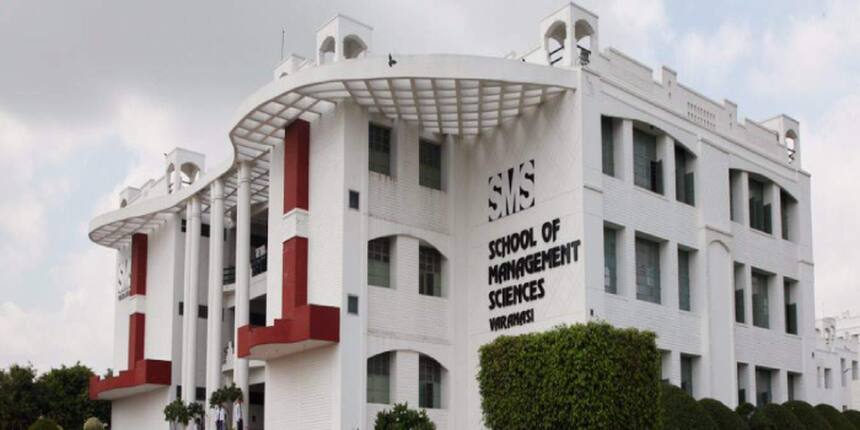 Most of the companies now hire candidates for their right attitude rather than academic qualification or reputation of the institutions. The keenness of the candidates to unlearn, learn and relearn becomes a key quality. Openness to ideas, ability to understand and solve the problems of the clients, being a team player, adaptability to technology and analytical skills are some of the basic ingredients that most of the companies look for in a candidate while hiring.
Prof. P.N. Jha,
Director,
School of Management Sciences, Varanasi
"Regulators must have a closer and more frequent interface with the industry"
A lot has been done but much more is yet to be achieved. Barring the of top-ranking management institutions, majority of the B-schools in our country find themselves sandwiched between growing dictates of regulators and changing skill-set requirements of the industry. Plurality in the guidelines for curricula and syllabi makes their compatibility to the industry-needs difficult. In order to minimize the gap, the regulators need to have a closer and more frequent interface with the industry to remain current on their required skill-set for the job incumbents via ensuring corresponding modification timely in the course curricula to be followed by the affiliated institutions. A singular command from all the multiple regulators on curricular structure incorporating a distilled set of skills forwarded by the industry would be more welcome to reasonably bridge this gap.
Radhika Shrivastava,
Executive Director,
Fortune Institute of International Business
"Enter to learn. Leave to succeed"
Technological advancements and disruptions have made it very convenient for organizations to collect all kinds of data on business performance. This poses stiff challenges as well as unique opportunities for growth for the same businesses. I say challenge because all organizations are not equipped to handle these large-scale data tsunamis.Turning this data availability into an opportunity requires a completely different mindset as well as employee pool for companies.
Companies require individuals who are able to mine data into useful insights, which, in turn, requires a highly evolved sense of thinking and problem solving, as well as exposure and comfort in the use of relevant IT tools to analyse big data. Keeping these shifts in mind, FIIB held rigorous round table conversations with the industry to remap the management education so as to make it relevant in today's education.
Through our new analytical, data-driven approach to all coursework, the faculty bench strength, business success of our alumni and ambition of our students, we are confident that our programs will not just keep pace with the changing needs of business, but anticipate and contribute to that change through innovative research and education. At FIIB, our entire mission is culled into our tagline – Enter to Learn. Leave to Succeed. We have only one focus -– ensuring success of all our stakeholders – students, corporate connects, alumni and staff.
Dr. SK Mahapatra,
Director,
Jaipuria School of Business
"Transform students from what they are to what they can be"
The students should make themselves competent in their respective fields while completing their management studies and this will give them an edge over others. India is arguably standing at the threshold of a massive transformation from a developing country of 1.3 billion people to a fully developed economic powerhouse.
By year 2022, India is poised to be the fourth largest economy in the world and within a decade, India is expected to become the third largest economy of the world.Will this be possible?
For that to happen, it will not only depend upon the speed at which the ever-burgeoning youth is entering employable age in the next decade but they will also need to acquire the right skill to fit the bill. The hiatus between education and employment in India can only be filled by skill. Without skill to deploy knowledge for value addition, the graduates from high schools and colleges, be they from any discipline, engineering, commerce, arts, science or even management, will not be able to find gainful employment even while there would exist enough vacancies or new opportunities. Skill development is far more critical for meaningful employment than just degrees, diplomas or certificates on paper. Knowledge has to be topped up with skill, it has to be topped up with attitude. All three are required to get a good job.
Dr. Roopali Bajaj,
Associate Director,
VNS Group of Institutions, Bhopal
"The curriculum needs to be revamped to an industry-oriented form"
Accession of career squeak, swell of packages, knowledge boost and degree as a snap tool are the dominant characteristics of Management degree at PG level. Grads from all over the globe aspire to pursue this degree in order to get recruited in an MNC or get people recruited in their own firms. Management degree has a blend of students across the world from average to outstanding, middle-lower to higher-higher class, from fair to middling focused and also pin pointed career oriented students. Trend says all can be easily dealt with fifty-fifty deal as all are future leaders in the business world at some point. To have culminating fruitage, the curriculum needs to be revamped to an industry-oriented form, including exhaustive practical training with application of theory. Institutes not able to provide internship are the sufferers in providing placements too.