Finding the best job for you

Number of B-Schools across the country has increased, leading to stiff competition for top jobs, especially in the context of the economic slowdown. Today, organizations are looking for young bright managers, who have great ideas and ability to implement them. We ask subject experts, professionals, academia and alumni, to share their wealth of experience and answer your common queries on life after an MBA. Charanpreet Singh, Associate Dean of Praxis Business School, kicks off this section with some stellar advice to B-School aspirants, "Every sector or specialization offers a spectrum of  opportunities. But ultimately, it is the ability of the student determines his or her success."

Q. Does an MBA  make me job ready?
A. It is depends upon the quality of training provided and the value addition in two years. According to Dr. Avhinav Jaiswal, Assistant Professor at Amity School of Communication, which offers an MBA in Media Management, an MBA from a good, reputed college gives you the in-built confidence to face corporate interviews and execute case study learning in building strategies and vision for the workplace, or any project undertaken. But ultimately, it is about research, fine insight on  risk calculations, foresightedness and the willingness to excel that makes one ready for the job. A huge numbers of MBAs are churned out each year but what makes a few exceptional is that they tried a little harder. "Organising, participating and winning B-Plan contests, quizzes,  games, presentation and seminar contests would enhance one's CV value. Additionally, take on more Live Projects, Certification programmes in Finance or Analytics or Social media (as per interest)," advises ARKS Srinivas, Director of Vangaurd Business School, Bangalore.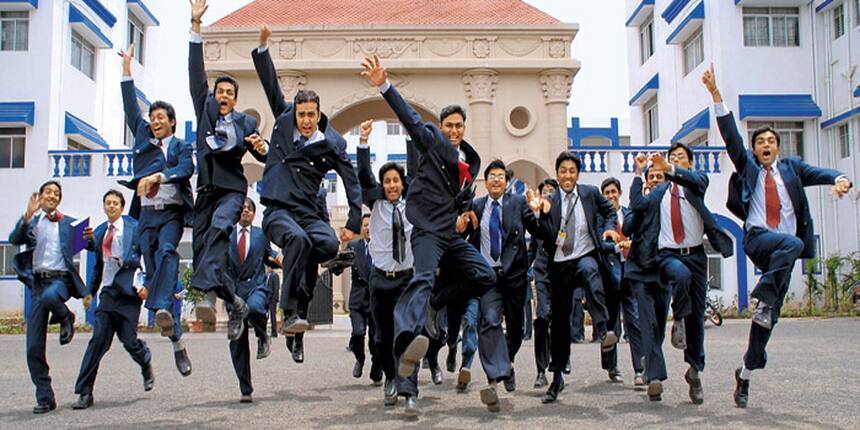 Raj S. Dhankar
Dean, FMS Delhi

Earlier, traditional business houses felt that outside managers will spoil their close-knit functioning. Today, with huge expansion of their businesses, these top companies chase good managers from top B-Schools.
Q. Has the demand for MBAs been affected by the economic slowdown?
A. Leaders still seek young business managers who can develop a bird's eye view of the entire organisation. However, with the rise in B-Schools, competition is fierce.


Rajesh Magow
Co-Founder & CEO,
Makemytrip
Companies do prefer MBAs & Management Trainees (MTs) even in this difficult economic environment. In fact, across the board the intake of MTs has increased in the past few years. The reason for this is that it is in the organization's interest to induct a person with sound theoretical knowledge and preferably some years of experience, which an MBA usually possesses
Q. How to prepare for a career in teaching after MBA? How helpful is PhD post MBA?
A. According to Charanpreet Singh, Associate Dean of Praxis Business School, teaching is about passion – you either have it or not. Pursue it only if you have the passion and the ability – it is usually not as remunerative as a corporate career.  Very few MBAs chase teaching careers in their early years. For young managers PhD is a must for seeking a teaching career in good institutes. However, if a fairly senior manager decides to pursue teaching, he/she could bring in a lot of real-world experience in classroom teaching. A PhD is always helpful for a career in academics; for some institutes it's a necessary qualification for a permanent position. Two,  the academic community considers non-PhD's as 'outsiders'. A PhD can also help in strengthening one's candidature for top consulting jobs or profiles that require deep knowledge.


Q. What are the employment opportunities after MBA?
A: They are very varied, since MBA offers various specializations, and your options depend on your specialization and interest. "The profile actually chooses you. I always wanted to get into marketing, and eventually I did. But initially it was difficult as I as well as many friends, were only being offered sales profiles. So we got into sales. But keep on trying and never doubt your capabilities. You can also request for a change of profile once you prove your value to the organization," says  Shefali Chopra, Alumnus of Amity Business School, Noida.
Freshers tend to join at an entry level role whereas those with work experience tend to secure lateral positions.  For example, if you go into sales and marketing, you can start as a sales or marketing executive, as is the case in HR. In finance you can join as relationship manager, consultant etc. In some companies you join as a management trainee. Students are placed through campus placements organized by the B-School. The placement rounds or the recruitment process can be divided into three categories, sector, domain or roles and top recruiters.
1. Sectors: Banking Financial Services and Insurance (BFSI), Fast Moving Consumer Goods (FMCG), Consulting, Telecommunication, Manufacturing, Automobiles, Conglomerates, E-Commerce, Energy, IT/ITeS, Media, Retail, Pharmaceutical etc.
2. Recruiting domain or roles: Sales & Marketing, Consulting, Finance, General Management, Operations and IT.
3. Top domain specific recruiters:
FMCG: Hindustan Uniliver, Proctor & Gamble, Britannia, Colgate Palmolive, Emami, Godrej, ITC, Reckitt Benkiser, SAB Miller etc.

BFSI: Goldman Sachs, HSBC, Nomura Holdings, Citibank, HDFC, ICICI

Consulting: McKinsey, Capegemini, Accenture, Wipro, Cognizant Business Consulting, KPMG, PWC, Boston Consulting Group

Telecom: Airtel, Idea, Vodafone, MTS, Reliance Communication

Automobile: Tata Motors, Bajaj Auto, Hero Motocorp, Maruti Suzuki, Chevrolet, Honda, Volkswagen,Ford Motors, General Motors, Toyota

IT: Infosys, Wipro, Accenture, Cognizant Technology Solutions, HCL, Tata Consultancy Services

E-Commerce: Flipkart, Amazon, SnapDeal, Jabong, Home Shop
Q. What are the skill sets companies seek in a fresh MBA graduate?
A. "The economy has evolved through the years and such change inevitably affects a management's role, responsibilities and the scope of duties. I believe that nowadays everyone is looking at a broader perspective and wants a person who can not only lead an organization in the right direction but also has a vision," shares Rajesh Magow, CEO & Co-Founder of Makemytrip, on the employability of fresh MBA graduates. "We have a very structured and well-rounded, talent pipeline building institutionalized programme branded as ABD Future Leader program since 2010, and have hired fresh MBA graduates from IIMs, MDI Gurgaon, IMT Ghaziabad, Narsee Monjee and Symbiosis. After one year they took up managerial role in different functions," shares Sanjeev Dixit, Chief People's Officer, ABD. The company's screening process entails pre-placement talk, screening of CVs, Group Discussions, Interviews and offer to the finalised candidates. According to Dr Kerron G Reddy, CEO, AIMS, employers generally look for current affairs awareness, aptitude, attitude, creativity, and presentation attitude, teamwork, creativity, specialization and management concepts in the fresh graduates.


Sanjeev Dixit
Chief People's Officer, ABD

ABD looks at traits which demonstrate that MBA freshers have the eagerness to learn, can work in a team, have the adaptability to new environment, a sense of integrity, creativity, innovation, and fundamental understanding of his domain subject"
Q. How does jobs in the public sector compare with private sector jobs?
A. "Typically, PSU jobs are perceived to be secure and stable but also less exciting in terms of job profiles or growth prospects. Brighter students tend to seek jobs in the private sector on the assumption that their abilities will be better used and better recognized," shares Charanpreet Singh, Associate Dean of Praxis Business School. PSUs like banks definitely offer opportunities for MBAs. However, according to Singh, for top grads, except for a few such as SBI CAPS, these are usually not very attractive. Quite a few PSUs and companies like HPCL, BPCL, SAIL and GAIL have been increasingly visiting IIMs and  top B-Schools for campus recruitment. There is enough scope for a management graduate in the PSUs. "The only issues with the PSUs is that the promotions and growth in the PSU are linked NOT only to merit and work done but also the number of years one has worked in the organization," shares ARKS Srinivas, Director, of Vangaurd Business School, Bangalore.


Prof. S. Srinivasan
Director,
IASMS

Q. Is there a significant change in the role & profile of management trainees over the last five years in the context of an open market economy?
A. Some of the significant change factors have been technology and data analytics. Management trainees today must be good in QT and IT, in whichever sector they are employed in. The challenge of data analytics is to take the optimal management decision based on vast amounts of data.
Q. What is the average salary offered to top B-School graduates?
A: It varies from B-School to B-School, and also depends on the economic scenario. While the top-rung B-School students are expected to break into higher salary range, that of mid or the lower rung B-Schools will have comparatively lower placing. See Table below for the average and highest salary packages of top 20 B-Schools.


B-School

Average Salary

Highest Salary

IIM Bangalore

Rs. 17.30 lakh per annum

Not Available

Faculty of
Management Studies, Delhi University

Rs. 16 lakh per annum (Median Salary)

Not Available

XLRI Jamshedpur

Rs. 16.2 lakh per annum (Median Salary)

Not Available

DMS, IIT Delhi

Rs. 12.3 lakh per annum

Rs. 18 lakh per annum

IIFT Delhi

Rs. 12.40 lakh

Rs. 22 lakh

SPJIMR Mumbai

Rs. 16.13 lakh

Not available

NMIMS Mumbai

Rs. 14.40 lakh per annum

Rs. 30 lakh per annum

IIM Indore

Rs. 12 lakh per annum

Not Available

IIM Kozhikode

Rs. 12.31 lakh per annum

Rs. 32 lakh per annum

IIM Ranchi

Rs. 12.4 lakh per annum

Rs. 19 lakh per annum

IIM Raipur

Rs. 12.03 lakh per annum

Rs. 19 lakh per annum

IIM Shillong

Rs. 11.75 lakh per annum

Rs. 22 lakh per annum

IIM Tiruchirappalli

Rs. 10.92 lakh per annum

Rs. 18.25 lakh per annum

DoMS, IIT Madras

Rs. 9 lakh per annum (Median Salary)

Rs. 14 lakh per annum

VGSoM, IIT Kharagpur

Rs. 10.45 lakh per annum

Not Available

IRMA

Rs. 7 lakh per annum

Rs. 13.5 lakh

XIMB

PGDM BM – Rs. 11.81 lakh per annum
PGDM HRM – Rs. 9.4 lakh per annum

PGDM BM – Rs. 17.25 lakh per annum
PGDM HRM – Rs. Rs. 14.3 lakh per annum

XISS Ranchi

Rs. 6.75 lakh per annum

Rs. 12.50 lakh per annum
Source: Data from the respective B-School official placement reports. The salary packages mentioned above are for national recruitments.


Q. Which are the most lucrative sectors for MBAs to join today, in terms of pay packages and job profiles?
A. According to Sanjiv Marwah, Director of New Era Business School, some of the most lucrative sectors for MBA graduates to join today, in terms of pay packages and job profiles are, Banking & Finance including all Operations, Sales & Marketing jobs in Banks, Insurance and other financial sector. Consultancy, another top paying avenue includes Financial Analyst, Market Research and Research Analyst profiles, as well as the FMCG sectors. But what does it take to get into consultancy? The screening process can vary widely as firms seek  unique traits. "Common characteristics in demand include understanding of specific business issues, a tolerance for ambiguity, tolerance for absolutely abusive hours, superb Information Technology  skills, personal appearance, the ability to work quickly in spreadsheets, logical thinking skills, writing skills, willingness to travel and facility with languages.

Q. What kind of opportunities exist in the social sector for MBA graduates today?
A. Social enterprises definitely have opportunities for MBAs. Dr Kerron G Reddy, CEO, Acharya Institute of Management & Sciences (AIMS), Bangalore, says  students evince keen interest in social sector. "Several leading social entrepreneurs visited our campus and addressed the students about how they started and what they do. There is tremendous interest amongst current generation of students in understanding this new phenomenon and waiting to be a part of it. We encourage and help interested students in such ventures." Another side of social sector is the NGOs and Not-For-Profit-Organizations run by social activists. MBA definitely have a role to play here, says Reddy. "The NGOs can be a training ground for all students, including MBA students. We have a centre for excellence in social work, which encourages students to participate in such activities. NGO/NPO are in the process of becoming professionally-driven as big players like Microsoft, Wipro, get involved and hence this sector will offer opportunities," concludes Reddy.
Dr Kerron G Reddy,
CEO, AIMS

The NGOs can be a training ground for all students, including MBAs. NGO and NPO are in the process of becoming professionally-driven as big players like Microsoft and Wipro get involved and hence this sector will offer enough opportunities.
Q. Should MBA in Media Management be pursued only by mass communication graduates?
A. Media management is a general job title that describes people who manage talent for media professionals. Dr. Avhinav Jaiswal from Amity School of Communications, which offers this programme, shares that MBA in Media Management is quintessentially not for hard-core journalists who wish to write a cover story or go on a beat. This is a management programme that seeks to cover the business aspects in the Media sphere. But, yes, for a Mass Communication graduate who is interested in the commerce and financial aspects of media empire and its operations, it definitely can be studied in the realm of an academic discipline.

Q. What should be your job hunting strategy if you do not get placed?
A. Of late, it has become clear that even the tag of a prestigious institution cannot guarantee a good campus placement for students, as the competition for good positions is fierce. What are your options in this scenario? "GNA-IMT organizes job fairs every year with the prime focus of placing  students. Participant companies looking for Marketing, Finance & HR candidates take part and make job offers," shares Dr SK Singla, Director, GNA-IMT, Phgwara. Also, do not underestimate internship opportunities. The organization where you intern can become your first employer. Also, do not ignore a job which pays less but is of your interest and gives opportunities to grow. Networking through sites like Facebook, LinkedIn and Twitter can be very effective, and job portals and blogs can be good resources.


Q. I am a working professional. What courses can help me upgrade my skills and qualifications?
A. Many institutes offer Executive MBA programmes, which are specialised programmes which one can pursue during the job, as well as take a year or two years off work to pursue. Typically, you need a minimum of two years' experience and their duration is usually one year. The minimum educational qualification is generally graduation. Sometimes companies sponsor the programme, and sometimes you need to finance it yourself. Such courses help you in gain expertise in a particular area. Apart from this you can also pursue specialised certificate courses for working professionals offered by many institutes. Manoj Bhardwaj, Senior Marketing Manager in a company has 10 years of experience but no MBA. "I want to be promoted as Chief Marketing Officer but for that one should be an MBA. That is the reason I am planning to do Executive MBA from a good institute along with my job," he shares. Prapti Singh who is pursuing a PGP at IIM Kozhikode, shares, "After completing B.Com (H) from SRCC, Delhi University I got placed with Google. It was there I realised how important was an MBA degree in not just specializing in your job profile (marketing) but also handling daily operations and people effectively." This realisation prompted her to pursue an MBA degree course to bridge the skill-knowledge gap and further her careers. 


Prateek Didwania
Commerce (St. Xavier's Kolkata)
PGP 2014,
IIM Kozhikode

A career in management provides an edge over other avenues. While going beyond academics, I wanted to carve a niche, and an MBA for me helped prove to myself that I am capable of achieving something in life
Saloni Mehta
Student,
IIM Ahmedabad

I see myself working in the marketing world and an MBA would equip me for it. If you are fresh out of college, an MBA would equip yourself with management knowledge to start a challenging career in the corporate world
Ankur Zutshi
B.Tech
(Electronics and Communication)
PGP 2014, IIM Kozhikode I wanted to pursue a Master's, & going further in the technical line did not look that attractive an option. While evaluating non-technical pursuits, an MBA from India seemed to be the most feasible option for me