Distance Learning MBA Universities in India
Are you a working professional who wants to pursue MBA but are not able to do so? Then thanks to Distance education, MBA is not that distant any more.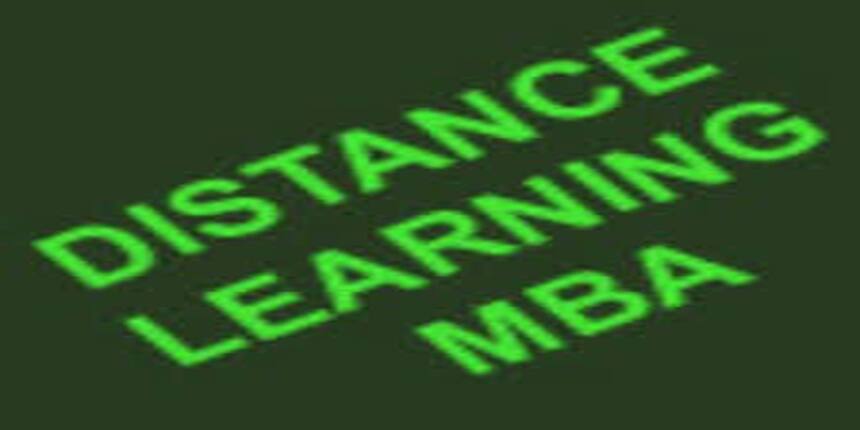 Distance MBA is slowly and gradually gaining popularity in India. The reasons are different for everyone. Distance MBA is mainly meant for people with limited time and resources.
Many young professionals are opting for a distance MBA course to upgrade their qualifications and career enhancement. They prefer to work and study simultaneously instead of quitting their jobs to pursue a full time MBA course.
Pursuing a Distance MBA helps the student display good leadership qualities at his/her work place. Every employer looks for good leadership skills in their employees and hence they encourage them to take up distance MBA courses and develop these skills to a good extent
A working professional to a fresh graduate anyone can pursue a Distance MBA. All one requires is a bachelor's degree, meeting the course eligibility criteria and a few years of experience. Cost of the course is much less than regular or part-time MBA.
Distance MBA education is offered using different modes for providing content. In majority cases, books and printed material is sent to the student who takes exam at the end of semester. Virtual Classes is another mode of distance education. Students gather in a Study Centre's classroom on a selected date and lecture is delivered via video conference. Technology has helped in promoting distance education. Now with a slew of universities offering courses via distance education mode and the use of technology, students can pursue their favourite course from the comfort of their home.
However, if you're pursuing a course from distance learning mode, make sure that the course is UGC or AICTE approved.
Distance learning institutes in India have witnessed a remarkable rise in student enrolment crossing the 10 million mark. While experts in the distance and online education domain agree that this mode is amongst the best to increase the gross enrolment ratio in higher education (30 percent by 2020), it is the quality aspect in offering such courses which is of prime concern. Hence Careers360 is bringing to you the list of top Distance Education universities in India which offer Distance MBA.
Making use of our proprietary input-process-output ranking mode we arrived at the overall score for the Top Distance MBA Universities.
Powered by its huge student-base and infrastructure, Indira Gandhi National Open University (IGNOU) retains its number one position among the other Top Distance Education Universities in India, though a major reason for that is its unique status as the only central Open University in the country.
Here's a look at the ranking.
| | | |
| --- | --- | --- |
| Sno. | Name of Institution | Our Score |
|  1 | Indira Gandhi National Open University | 592.38 |
|  2 | Yashwantrao C. Maharashtra Open University | 535.70 |
|  3 | IMT Distance and Open Learning Institute | 532.95 |
|  4 | Sikkim Manipal University | 529.54 |
|  5 | Symbiosis Centre for Distance Learning | 489.39 |
|  6 | MP Bhoj (Open) University | 454.86 |
|  7 | Dr. BR Ambedkar Open University (BRAOU) | 454.71 |
|  8 | University of Mumbai (IDOL) | 447.53 |
|  9 | Maharishi Dayanand University (DDE) | 425.47 |
|  10 | Annamalai University (DDE) | 420.45 |
|  11 | Dr. Babasaheb Ambedkar Open University | 407.76 |
|  12 | Karnataka State Open University | 387.33 |
|  13 | Acharya Nagarjuna University (CDE) | 373.13 |
|  14 | The ICFAI University Sikkim | 365.29 |
|  15 | Osmania University (PGRRCDE) | 359.56 |
|  16 | Alagappa University (DDE) | 355.55 |
|  17 | The ICFAI University Tripura | 336.60 |
|  18 | SNDT - Women's University (CDE) | 326.21 |
|  19 | Tamil Nadu Open University | 310.92 |
|  20 | Andhra University (SDE) | 302.03 |