Disaster management courses in India: Is it your calling?
Disaster management is a rather uncharted area for MBA grads though a number of job avenues are there in disaster response…


The photograph of a tear-eyed mother holding a baby and clutching a half-eaten banana in her hand, running madly to escape death by drowning caught the attention of the world as southern Kerala state got submerged in the century's worst floods in August this year. Decomposing corpses after the earthquakes in Turkey, Nepal or the devastating floods in Uttaranchal are all fresh in memory. The sufferings that nature's fury cause just can't be explained in words. It's not just about human miseries. The financial implications are mind boggling. A UN report says that the tiny state of Kerala would need 31,000 crores of rupees to rebuild itself.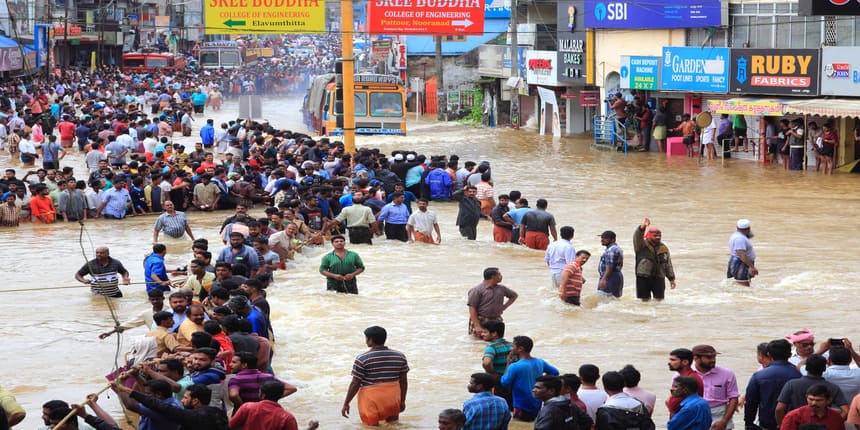 A disaster a day
There were 3,751 reported disasters across the world over the last ten years, more than one every day. Many disasters don't make news headlines, but affected people still require assistance to survive the shocks. About 134,000,000 people across the world needed assistance just in 2018, according to the UN. India, and in fact the entire South and South-East Asia region, is among the most disaster-prone parts of the world.
Disbursing humanitarian assistance
The much-needed humanitarian assistance to affected communities is mostly provided by UN and other international organisations, government agencies, the Red Cross and NGOs. There are dedicated teams in these organisations that comprise trained and motivated professionals, who go about helping people in crisis day and night.
The work of disaster managers is often most visible when they are conducting search and rescue operations or distributing relief after major disasters. They, however, carry out a wide range of activities behind the scenes to make these operations successful.
Courses in disaster management
The word 'management' is integral to disaster management. Management skills are needed in each and every aspect of disaster relief, recovery, preparedness and mitigation. Supplies, people, communications, transportation, distribution and record keeping all have to be managed.There are two kinds of educational entry routes into a disaster management career: a degree in disaster management or a basic degree in any relevant stream with added short-term courses in disaster management.
Degrees in disaster management are offered by over 20 universities across India. Since there is still no central accreditation guideline on disaster management courses, these are variously designed and have different orientations. Some are geared more as management degree courses, while others take more technical or social work orientations. A number of these courses also give field exposure to their students by working in live disaster situations as part of their curricular activities as well as extra-curricular exposure.
Specialisation
Since most of these are Master's degree courses, students with Bachelor's degrees in other related streams take these up as a means of specialisation. This also gives flexibility to develop a wide range of skillsets, and one with a technical degree may opt for a Master of Disaster Management course with a social work orientation, so that working with communities and finding technical solutions for them both become part of the disaster manager's skillsets. However, one need not worry about such diversity of skillsets. Many choose to develop in-depth knowledge in a narrow field within disaster management and become niche specialists. For example, providing psycho-social support to disaster survivors who often suffer from Post Traumatic Stress Disorders (PTSD), is something one can learn while taking social work and psychology as subjects of study.
Where you can study
The masters' degree in disaster management offered by Tata Institute of Social Sciences in Mumbai is one of the most respected ones in India. Jawaharlal Nehru University, the Indian Institutes of Technology, Guru Gobind Singh Indraprastha University, Sikkim Manipal University and many others offer good courses. Depending on the way the university has designed its course, the degree may be titled Master of Science, Arts or Business Administration. There are a number of international universities that also offer degree courses in disaster management, with some of the most renowned ones being in the UK, Norway, Netherlands, US, Australia and Japan.


Select institutions offering Master's in Disaster Management
Tata Institute of Social Sciences, Mumbai

Jawaharlal Nehru University, Delhi

Indian Institutes of Technology

Guru Gobind Singh Indraprastha University

Sikkim Manipal University
Short-term courses
Since disaster management degree courses have emerged in recent years, many senior professionals in the field have learnt through short-term courses and on the job. Short-term specialised courses are offered by various universities and organisations.Tata Institute of Social Sciences, Indian Red Cross, RedR, National Institute of Disaster Management, Indian Institute of Public Administration and other such organisations offer such courses periodically.
E-learning has become an emerging trend, with new disaster management courses coming up from SEEDS Learning Academy, Gujarat Institute of Disaster Management and others, including international options. The obvious advantage of these is the flexibility of timings and lower costs. In essence, there are many exciting educational routes to a career in humanitarian work. The question remains, is it your calling?
Select institutions offering short-term courses in Disaster Management
Tata Institute of Social Sciences, Mumbai

Indian Red Cross

RedR

National Institute of Disaster Management

Indian Institute of Public Administration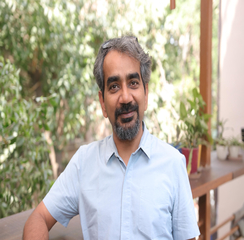 Dr. Anshu Sharma, Co-founder SEEDS
Reach the author at anshu@seedsindia.org