Digital Marketing: Connects with world


Mohan Music Palace, a 70-year -old shop in New Delhi, which sells classical Indian music instruments, faced a dip in its sales, with the introduction of electronic instruments. In order to resurrect the love for the harmonium among youth a unique online simulation of this instrument was created on a laptop. On www.harmoniumlove.com, music lovers could actually 'play' their laptop like they would play the harmonium, where keyboard became the keys of the instrument, and the laptop screen became the bellows at the back! Digital agency Webchutney, won a Gold for designing the Mohan Music Palace campaign, in display category at Campaign Digital Crest Awards, 2013.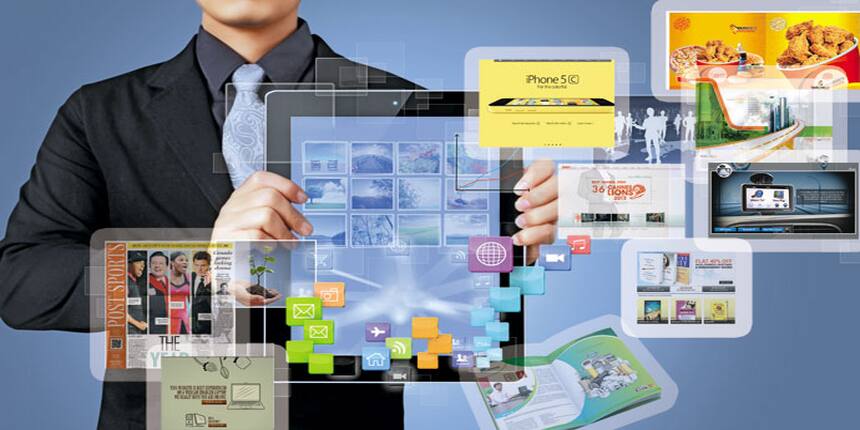 In a few years, digital marketing has changed from a minor phenomenon to a strong communication tool. According to SidharthRao, CEO & Founder-WebChutney, who began his career in the late '90s in a traditional agency, shares that brands today are using online media as one of the primary platforms to stay connected with customers. Sidharth and his friend saw the Internet as a marketing/communication platform, and together founded Webchutney in 1999. "Back then, the focus was on creating websites and the industry was dominated by technology professionals making those websites. As marketers, slowly but steadily, we began to recognise this as a medium that they could integrate with their marketing communication objectives," he shares.
SURESH BABU
Founder - Web Marketing Academy

"Attending digital meet-ups and other events helps one to keep tab on what's new in this space because digital marketing is evolving every day. It's also a good ground to build your network"
An innovative medium
Are you always connected to your friends via Facebook, Instagram, Twitter and other social networking sites? Do you enjoy blogging and surfing Youtube? Are you a compulsive online shopper? Well, with the world of marketing constantly evolving and now entering the digital realm, there's a huge demand for digital marketing specialists who are digital natives, that is, someone who is comfortable with modern technology, from computers to mobile platforms, as well as accompanying services such as Twitter, Facebook, e-mail, SMS, mobile apps, blogging and web videos, to name a few. Organisations across the board are on the lookout for talent that can help grow their online presence, brand awareness, website traffic and online conversions etc.
Planning digital strategy
"It is an interesting alternative to traditional marketing, because the scope for innovation and creativity is tremendous. No two campaigns are the same," says MeghanaBhat, Executive Creative Director, Webchutney. Grey Digital, India bagged a Gold at the Indian Digital Media Awards, 2013 for creating the 'SatyamevJayate' website, for the popular show hosted by Bollywood star Aamir Khan on Star Plus. "The objective was to create a central platform which would act as a mirror to the show and reflect the opinion of the country, and the Indian diaspora globally. Satyamevjayate.in encouraged users to go beyond passive viewing to online participation and real-world action," shares NavinKansal, Executive Creative Director at Grey Digital, India. A special forum was established for users to share feedback on topics discussed on the show every week, as well as their solutions and messages of hope via video, mobile and online posts. "The cross-platform active response system included an SMS poll "Aamir Asks" which was refreshed immediately after the airing of each episode. Links to dedicated and secure bank pages enabled users to donate online directly to the cause they identified with," shares NavinKansal.
AGENCY: GREY DIGITAL, INDIA
Brand: Volkswagen
Won Silvers in Website & Online Video categories at Campaign Digital Crest Awards, 2013


The objective was to showcase to consumers the Volkswagen Polo and Vento. An animated website http://makingofvolkswagen.planetvolkswagen.co.in/ to give consumers a hands-on experience of the two cars, by enabling users to use their keyboards or mouse to virtually control the car, explore the landscape and browse through the processes used to build the cars. At any point during the experience, users could request a test drive, locate a dealer or browse through the features offered in the Polo and the Vento. Over a period of 10 days the site registered 2681 test drive requests.


AGENCY: GREY DIGITAL, INDIA
Brand: Star Movies
Won Bronze in Apps Online category at Campaign Digital Crest Awards, 2013


The objective was to create buzz online and drive viewership for Pirates of the Caribbean 4, which was to premiere on Star Movies. A treasure hunt contest was created on a Facebook application with clues based on movie content hidden in the Facebook timeline, eventually leading the fans on to Twitter to mobile-based clues. The final secret code was aired during the movie premiere, and participants stood a chance to win the Samsung Galaxy S3. This two-week campaign delivered 55,000 gameplays, 7528 tweets, 900 new followers, 8% interaction rate during the reveal of the on-air clue and 22.8 million viewers on the day of the premiere.
Digital PR
SaurabhParmar, the Founder of Brandologist shares some more dimensions of the field. "Digital PR combines traditional PR with content marketing, social media and search. The aim is to build communities on social media for brands, and approach bloggers to write/review the products. Analytics has become an integral part of Digital PR. It tracks and analyses where the content goes, where it gets picked up and republished, who tweets it, who responds. Web offers an open platform for users to review products. Hence, online reputation management is pivotal for Digital PR," says Saurabh, a visiting faculty at IIMC, Delhi, PRCIMS and 9.9 School of Convergence. "With greater awareness and digital reach, brands now want to create experiences for customers online rather than just through websites or Facebook. Mobile is slowly becoming the primary way we consume information, another opportunity for marketers," adds Siddarth enthusiastically.
Job opportunities
A range of organizations and companies across sectors now offer digital marketing jobs, as more businesses invest in developing their own digital marketing teams. Advertising agencies remain among the largest providers of digital marketing jobs. Others include independent digital marketing agencies, media agencies, PR agencies, social media consultancy and market research agencies. And if you like to be your own boss – become an entrepreneur and launch your own digital marketing start-up, like Saurabh and Siddarth.
Getting trained
Digital Marketing is still at a nascent stage in India, and companies are willing to train freshers with graduation as minimum qualification in the digital medium. However, formal education in digital can give you a heads-up. In the last few years quite a few B-Schools and  Mass Communication institutes have incorporated digital marketing in their curriculum. Several online courses are also offered by organizations such as Web Marketing Academy, started by Suresh Babu in 2010, a chef by profession who quit his job in 1999 to get into digital marketing. "Online shopping is growing in India; their entire business model is digital. They are spending tonnes of money in display ads, video ads, social media ads etc. And with start-ups, e-commerce and mobile apps growing at a rapid rate in India there is indeed immense demand for talents who understand this medium," he shares.
NILOTPAL CHAKRAVARTI
AVP - Internet & Mobile
Association of India (IAMAI)


IAMAI is a not-for-profit industry body, which invites institutions and companies to partner and deliver courses. IAMAI's current partners comprise NIIT Imperia, Guts Go &Edukart. India


Q. What is the scope of digital marketing in India?
A.  Huge! This is an age where information dissemination is instant - news and information flows 24x7. People are mobile yet have access to information either through any handheld device or through social media. India has the second largest number of Facebook users in the world. Brands are trying to reach out to consumers through the digital medium. One can gauge the growth of digital when we look at figures. Even though traditional media like television and newspapers still remain the preferred media for seeking information and entertainment and hog more than 80% of the advertising market in India, the Internet has been steadily increasing its share of the advertising pie. Spends on digital media have steadily increased from just over 1 percent of total Indian advertising spend in the year 2005 to nearly 7 % in 2012.


Q. How important is formal education in this career?
A. Digital marketing is no longer about just positing information on Facebook or Twitter. There are methods how one can leverage the potential of the digital. As such, I believe some formal training is required, at least to understand the nuances of the medium.


Q. What are the skills needed, and how can one make it a career?
A. Creativity, inquisitiveness and most important, love of this medium. There are many avenues. There are specialist jobs, and nowadays most agencies or organizations hire people who understand the digital medium.
Do online courses help?
"Even though, we are in the digital era, having a one-on-one, instructor-led programme is valuable and you will learn more in classroom settings, where you can ask questions and practice," insists Babu. Additionally, there are several meet-ups, conferences and seminars, held in India and abroad where experts share their knowledge and experiences regarding digital marketing. "Attending such events helps one to keep tab on what's new in this space because digital marketing is evolving every day. It's also a good ground to build your network," adds Babu who founded the OME Community, a group of passionate Online Marketers & Search Marketing Specialists with a tremendous zeal to broaden their knowledge not just on Web marketing, Social media, Search Engine, but any popular online marketing trends.
Select courses in digital marketing

Institute 

Programme

Duration

Fee

NIIT Imperia

Advanced Program in Digital Marketing

10 weeks

Rs 39,326

EduKart

Certificate Course in Digital Marketing   

30 Hours

Rs 4,199

EduKart

Understand Social Media Marketing 

30 Hours

Rs 1,299

EduKart

PG Certificate in Digital Marketing

11 month

Rs 22,000

EduKart

Understand Google Search, Ads and Analytics

3 months

Rs 999

Web Marketing Academy

Google Adwords/PPC Certificate Course

30-35 hours

Rs 39,500 + service tax

Web Marketing Academy

SEO Course

30 hours

Rs 35,000 +service tax

Web Marketing Academy

Digital Marketing Certificate Course

30 hours

Rs 39,000 +service tax
Digital employability
So what are the key traits that will get you hired? You must be curious, and someone who keeps a tab on daily trends in digital space. You must be an avid consumer of digital media. Being a multi-tasker will help in this line of business, as you will be working on multiple projects at the same time. Besides being creative you need to be good with numbers – analytics is key for digital media. You should be living and breathing this information on a daily basis. Other skills required include commercial awareness, organizational skills, creativity, excellent communication, interpersonal skills and good team working abilities. "The key skill to survive in this field is to be sharp, stay informed and to adapt well to change," points out Rao.
SIDDARTH RAO
Founder – Webchutney


"With greater awareness and digital reach, brands now want to create experiences for their customers online rather than just through websites or Facebook pages. Mobile is slowly becoming the primary way we consume information, which is yet another interesting opportunity for us marketers"
Build up a lucrative career
"As brands get increasingly aware of the importance of a strong digital strategy, salaries are getting competitive. Even professionals from traditional marketing are now pursuing courses in digital marketing to keep up. I had a few participants with more than five to six years of experience in traditional marketing. On completion of the course they landed with an offer of double their previous pay," shares Babu. A fresher can expect a salary of Rs. 125,000 to Rs. 250,000 per annum. While a head of Digital Marketing in a company with 10-15 years of experience can draw a salary of Rs 35 - 40 lakhs per annum. "Digital marketing has been very challenging so far. Even in terms of recognition, Indian digital campaigns are being recognised now both at national and international levels. This is a big step-up for the industry," rounds up Rao confidently.