Career in Entrepreneurship: Taking the untrodden path
For tens of thousands of engineering students that graduate out of colleges in India every year, the IT sector is the current default employment option, and an MBA is the higher education pursuit of choice. A relatively small proportion of students aspire to take off on their own, and fewer still are able to convert their start-up dreams into reality, for want of knowhow.

There are very limited academic options for students who wish to make entrepreneurship a career. The courses on offer have mostly to do with the management or financing aspect of it, which do not really equip them to set up a real company from scratch, that is, teach them how to zero in on a viable idea, build a saleable product around it and market it to customers to make it a business.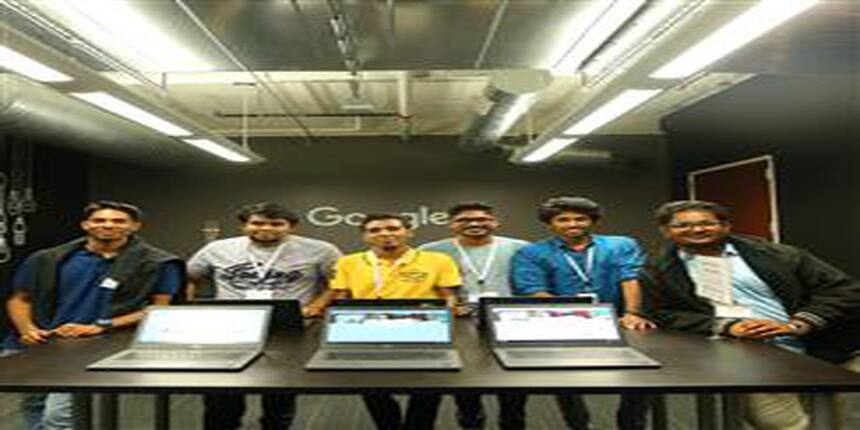 Startup Village Collective
Stepping into this learning gap is the Startup Village Collective (SV.CO) — a group of professionals from the field of engineering, technology, design, arts and science, Fortune 500 companies, city/state governments — who have come together with the mission to build a world-class learning platform exclusively for student founders. The SV.CO team is best known for Startup Village, India's first public-private partnership telecom technology incubator based in Kochi.
To scale this hugely successful project across India, the team has now set up the SV.CO Online Learning Platform which offers a comprehensive #StartinCollege programme for engineering student teams, allowing them to build a real start-up, fine tune the engineering skills to build a product and launch it to early customers. Students are also given access to leading investors and have an opportunity for global exposure to the world's best start-up ecosystem in Silicon Valley, while still in college.
"The combination of access to knowledge and information on the Internet, the ability to create products using technology and to distribute it to customers across global markets is the biggest opportunity for wealth creation that India has seen since independence," said Sanjay Vijayakumar, the Chairman of the Board for SV.CO
"Those who get an early start are going to make the most of these available opportunities; which is why we are campaigning to get startups and entrepreneurship right into school and college campuses. This will not only create a large pool of future job creators, but incrementally improve the overall startup ecosystem in India," he added.
Kris Gopalakrishnan, the co-founder of Infosys, has been one of the earliest supporters of Startup Village. "India needs a new generation of students who are risk takers and willing to chart out their own path. Creating a start-up along with engineering education is a great way to gain industry exposure, knowledge and skills. This will help students to make an informed decision whether they want to pursue the path of being an entrepreneur or use the experience to get good jobs in the industry at the time of graduation," he said.
Government support
SV.CO's programme is supported by the Department of Science and Technology, Government of India, and has multiple state partners including the governments of Kerala and Uttar Pradesh, which provide various schemes for student start-ups directly.
The Kerala Startup Mission (KSUM), the state government body, which provides incubation facilities, sponsored 19 student founders from Kerala for the Silicon Valley visit, organized by SV.CO last month.
CEO Dr Saji Gopinath said: "Our mission is to create a global start-up ecosystem in Kerala and one of the ways to achieving it is having young entrepreneurs experience a world-class startup culture first-hand and employ those best practices in building their own companies."
Action Learning
The #StartinCollege programme is task-based, and uses an industry learning method called Action Learning where only 20% of the coursework is theory and 80% is practical.
The students dive straight into the three major goals— selecting a business idea, building a prototype and launching the prototype to early customers.
Arihant Dugar, a fourth year B.Tech Computer Science Engineering student at Manipal University, Jaipur, is one of the SV.CO founders who appreciates the stage-by-stage learning process. As part of their SV.CO project they developed Curis, a healthcare application, which allows customers to set reminders for taking medicine.
The team has raised the first round of funding for Curis and is planning to build it up further.
"SV.CO gave us a detailed insight into how to run a successful startup. I particularly like that the programme is divided into stages and you know exactly what stage you are at, so it gives you a better idea about the product and how to progress further," said Arihant.
Industry partners
The student founders at SV.CO benefit greatly from the industry partners. These leading technology companies include Facebook, Freshworks and PayTm, incubators, accelerators and angel investors.
Facebook is the official host for students in the Silicon Valley immersion programme, Freshworks is a partner in the SV.CO School of SaaS, and Paytm generously offers scholarships for students from financially weaker backgrounds who qualify the selection process of SV.CO.
Student enrolment
There are more than 20 visiting faculty at SV.CO including successful founders and technology professionals. Since the platform is entirely digital, students can enroll from any place and learn at their own pace at any time of the day. Details of how students can join the Startup Village Collective are available on https://www.sv.co/join
SV.CO follows a very unique process where every student, anywhere in India, is given the support to register his or her campus start-up and guided to build the start-up into a company. As the students progress through the journey, they get access to more resources and mentoring support and eventually on reaching maturity, the right introduction to investors and access to Silicon Valley.
Expert Column
Focus on long-term sustainability
Dr R K Agarwal,
Director
Ajay Kumar Garg Engineering College, Ghaziabad
Today, in a developing country like India, there is no dearth of opportunities as unfulfilled needs are plenty, just waiting to be recognized and converted into a meaningful business. Simultaneously, the appetite for risk amongst the youth – largely driving the start-up story – has increased dramatically. Also, it would not be out of place to mention the pivotal role technology has played in facilitating the phenomenal sprout of increasing entrepreneurship.
With the unprecedented pace of technological developments, the success of an enterprise depends more on innovation and less on investment and economy of scale. This has enabled entrepreneurs with innovative ideas to easily enter the market and compete with established business. In the years to come, entrepreneurship will form basis of the development process in India. Homegrown businesses will be key in filling the gap where public resources are too taxed to take up the challenge.
However, some caution would be well advised. Brilliant and innovative ideas without a sound business model can go downhill very quickly. Early stage start-ups need to focus on long-term sustainability and not just expanding their footprint. If they can work like a start-up but think like a MNC, there is nothing to stop the budding entrepreneurs in India.
Stay tuned to bschool.careers360.com for more updates on Entrepreneurship