Distance MBA is flexible, diversified and open system of education, says Dr. Swati Mujumdar, Director, SCDL
MBA aspirants are often apprehensive about opting for Distance MBA programmes. They are often not able to understand which programme to select, its acceptance among employers and if the quality of curriculum would be at part with the full time MBA or PGDM programmes. To address such queries, Dr. Swati Mujumdar, Principal Director, Symbiosis Open Education Society, shares her thoughts about the advantages of distance education and its impact on Indian education. Dr. Mujumdar also serves the role of Director at Symbiosis Centre for Distance Learning.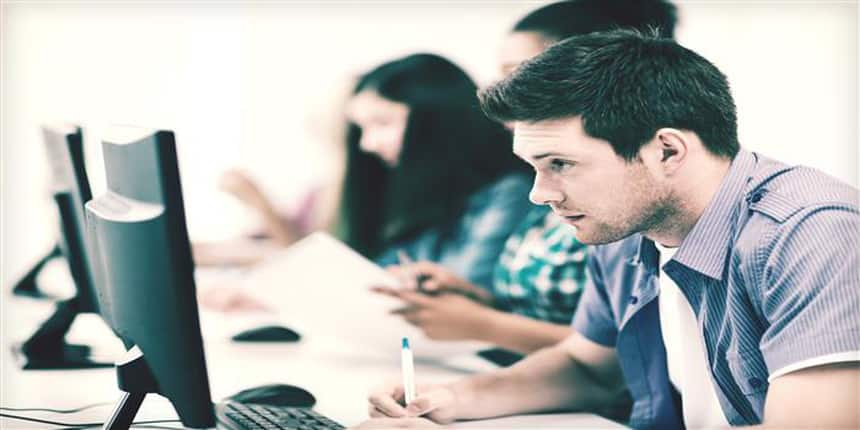 Dr. Mujumdar also talks about the challenges of Distance education, future and scopes of pursuing distance MBA through distance or online mode. Read the exclusive column by Dr. Mujumdar here at Careers360.
Read the column by Dr. Swati Mujumdar on Distance MBA.
Advantages of distance learning
The major objective of distance learning is to provide a system, which is built around the learner. This system promotes self-paced learning, provides a flexible, diversified and an open system of education. The system will also provide wider access to higher education for persons of all ages, particularly those who are working, economically weaker and those who are living in remote areas. Distance learning wants to develop education as a lifelong activity so that individuals can upgrade their knowledge in an existing discipline or they can even acquire knowledge in new areas. The major characteristics of the distance education system are its high productivity, greater flexibility and above all its capacity to respond to varying demands. Technology can help spread education to all and India needs an education system which equalises the opportunities for the poor and the disadvantaged, generates employment opportunities and gives livelihood to millions of people.
Issues and challenges
It is observed that distance education programmes do not enjoy credibility enjoyed by the programmes run through the conventional mode and the quality of these programmes is questioned by all stakeholders, including the end user of the distance learning products i.e., the employer. This is because there is no independent body for accreditation of Distance Learning Institutions, the skill sets for the faculty of distance learning are not clearly defined, presence of multiple regulatory agencies with overlapping jurisdictions have led to lack of coordinated management, life cycle of available technologies is getting shorter. This necessitates constant upgradation of technologies in distance learning system which requires capital investments which could be a challenge for the Distance Education institutions.
Preference for online MBA
The job market has become very competitive. It has become imperative that institutes should provide online distance learning job-oriented programmes. Of all the Distance Learning programmes, MBA Programme is in much demand. An MBA degree ensures a promising career, a highly paid job and adds the right punch to a person's profile and persona. Investing in distance learning, particularly in an MBA programme will be directly proportional to the returns after successfully completing the course.
Future of distance learning
There is future only for distance education, not only in India but also even in developed countries. In the present system of globalization, states are not in a mood to spend much money on higher education.
They are directing their energy on privatisation and spending less money on higher education. So, universities are getting costlier, therefore instead of establishing a new conventional university, one can set up a distance university at a much cheaper rate. Due to development of technology, students are getting education right at home.