Behind the arc lights: Media management
Hi-tech newsrooms demand a different media professional
From the days of Chirtrahar to Ramayan on Doordarshan, India has come a long way. With innumerable channels, newspapers and periodicals vying for your attention, media industry has exploded. If Ministry of Information and Broadcasting data is to believed over 700 license applications for TV channels are pending with the Ministry. All of them need efficient managers to run their operations. This would mean an enormous demand for professionals who are conversant with the business processes and have managerial skills.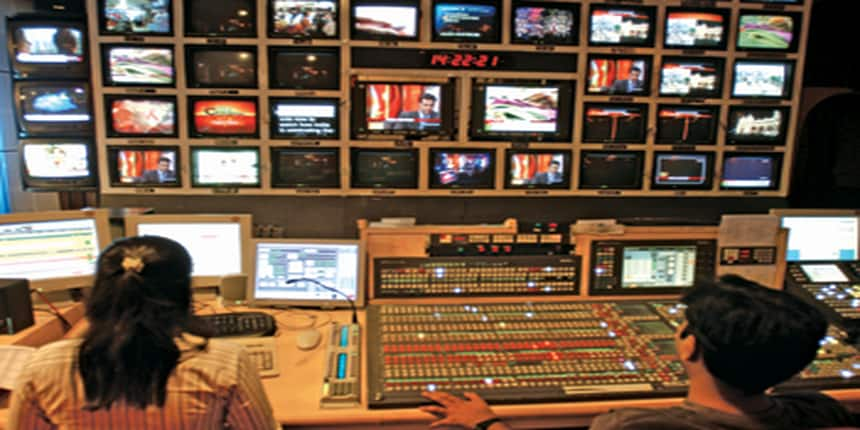 WHAT CONSTITUTES THE MEDIA SECTOR?
Journalism in Print, Electronic & Cyber Media

Audio-Visual Production including radio, TV, advertising, documentary film-making & Film Studies

Advertising including Client Servicing, Account Planning, Media and Creative - Copy & Visual

Public Relations including Corporate Communication and Event Management
"A specialised programme in Media Management must incorporate knowledge that serves from day one"
RAMESH PRABHA
is the Chairman of Galaxy Institute of Management and is an IIMC alumni
WHO IS ELIGIBLE?  
The primary eligibility is a basic UG degree. Now a days a lot of engineers too want to enter into media. Being a time and deadline sensitive sector, one needs be entrepreneurial, have a creative bent of mind and should be willing to work beyond normal hours.

HOW IS IT UNIQUE?
Currently Visual (VISCOM), Mass Communication (MASSCOM) etc are the courses that help you get entry level jobs in media organizations. With the advent of new media forms, the need for executives is on the rise especially for those who understand, appreciate and are willing to work within the constraints of a fast changing environment. Many institutes offer a course in Media Management where, they remove two papers from General MBA and append two papers related to media and name it as MBA (Media Management). That may not suffice. A specialized programme must incorporate knowledge that serves the industry needs from the first term onwards.

WHAT TO LOOK FOR?
The syllabus must be practice oriented, and ideally 50% of the course must be taught by people working in industry. A number of short term projects must be incorporated in the course design so that they get considerable interface with the sector. 

WHAT DO YOU GET
Remuneration in all these sectors at entry level is conservative. But as one performs and moves up the ladder, the number of experienced professionals are so much in short supply that career growth is one of the best when compared to other sectors.