An entrepreneur is one who organizes, manages, and assumes the risks of a business or enterprise. All the words in this definition are taught in a B-School.  So if you are already an entrepreneur or are thinking of becoming one, a formal education from a B-school can help you in the long run. I want to ask all students a different question – are you an entrepreneur? If you don't know, then let me paint five  scenarios that you might experience when you become one.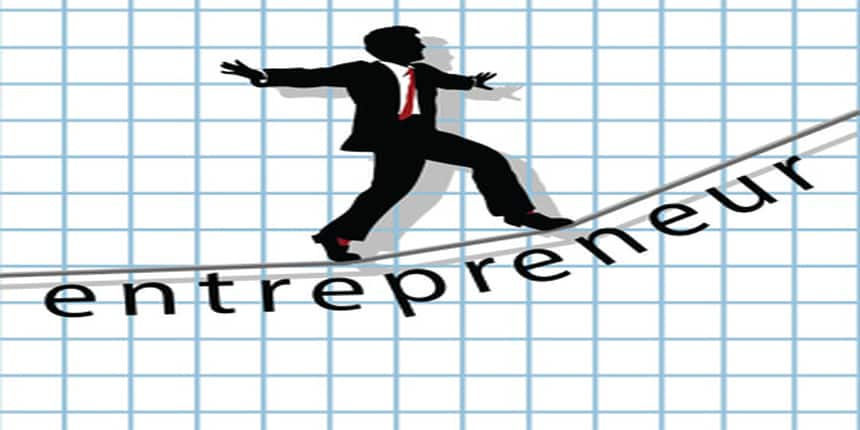 1. You won't get a car/house loan – an entrepreneur does not have a salary slip required by banks as collateral for a credit card or a loan. They want "stable" people who can return the money safely to them every month. All your friends will be flashing a new car within the first year of their jobs because they could get easy loans based on their salary slips. You won't. They will have the latest gadgets, clothes, shoes and holidays. You too could have lived that life. But you decided not to and follow your dreams. Can you live with this? 
2. Your parents/family might not support you. Our parents and families are an essential part of all our decisions. That makes it tough for budding entrepreneurs. In a piece that I wrote earlier, I had mentioned that parents tend to force their wards into making career decisions even when they are fully grown adults. Girls face tougher challenges. Are you strong enough to push back
| | | |
| --- | --- | --- |
|   |   |   |
|   | "Can you live on hope for three to five years that someday, your venture, sacrifice, hard work will finally give fruits?" |   |
|   |   |   |
3. You will dread month-ends when you are supposed to pay rents and bills –  cities are getting more and more expensive. Rents have gone up and so has the overall cost of living. Life of an entrepreneur isn't easy. It gets worse when the calendar date crosses the 25th and the rental bills stack up. You have just enough to scrap through. And you are very proud. It's like carrying a big heavy rock on your shoulders and attempting a full marathon. 
4. Your idea will be rejected often – imagine you have this idea that you think is great. You spend months on your business plans, value proposition which you have emailed your potential investors and customers. Each day, you open your mail box hoping somebody will respond. And when someone does, your heart skips a beat thinking that finally!, Someone saw the value  of your idea. You open that mail with your heart pumping fast. The email reads, "It's an interesting idea but we regret to inform you…" Rejections will rip your heart apart. Can you live with it? 
5. Your business venture might not generate anything for 3-5 years, or worse, might completely fail – if you can handle the first four scenarios, I must congratulate you. But they were the softer challenges. This last scenario is the toughest. Can you live on hope for 3-5 years that someday, your venture, hard work will finally give fruits? Do you have the guts to be called a failure? Can you see your dreams go kaput and still bounce back with a new dream? Can you invest at least 3 years on your venture with all the five scenarios above?
If you answered yes to all the above, then you really can become an entrepreneur. 
Rakesh Godhwani is the Head of Alumni and Adjunct Professor at IIM Bangalore