International MBA Accreditations like AACSB, AMBA, EQUIS, ACBSP, IACBE are much touted in the media when it comes to BSchools and management education. However, what are these international accreditations namely AACSB, AMBA, EQUIS, ACBSP, IACB and what do they add to any institute that offers management courses? This is one question that comes to mind when it comes to checking business schools and selecting one. In this article we check out the various accreditations like AACSB, AMBA, EQUIS, ACBSP, IACB and their importance.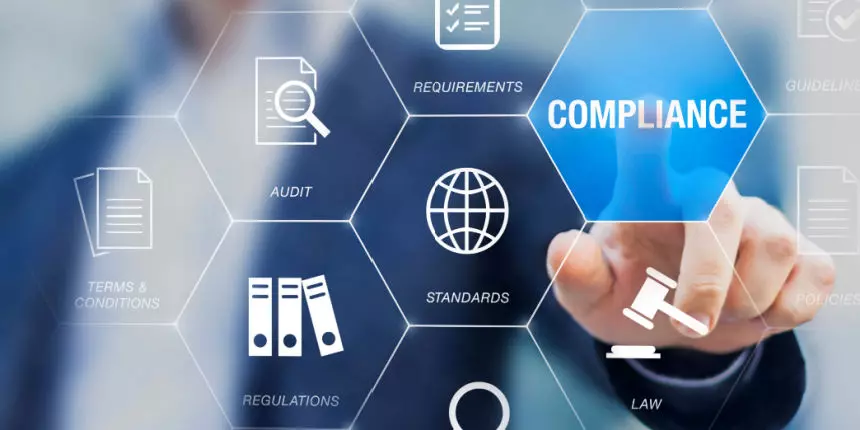 Know International MBA Accreditations: AACSB, AMBA, EQUIS, ACBSP, IACBE
Before starting to understand these accreditations, it's imperative to understand what accreditation actually means, the role it plays in ascertaining the quality of education at any institute and its importance for any MBA aspirant.
MBA Accreditation - Meaning, Types
The dictionary meaning of accreditation holds true in this case. Accreditation means the action or process of officially recognizing something as being qualified to perform a particular activity. In the case of MBA accreditation, this translates to the course and by extension the institute being rated as a quality one with value in the industry.
What are the types of MBA accreditation?
MBA aspirants must look for both national and international accreditations. This is because national accreditations take the domestic factors into consideration while international MBA accreditations allow for global recognition.
Types of International MBA Accreditation
Some of the popular MBA accreditations cited by business schools across the globe are AACSB, AMBA, EQUIS, ACBSP, IACBE. Each accreditation is looked at in detail in the section below.
AACSB: A global nonprofit association located in the USA, Netherlands and Singapore, AACSB accreditation indicates a business school's commitment to four major factors - strategic management, learner success, thought leadership, and societal impact. To achieve AACSB accreditation for MBA, business schools undergo a rigorous process. Performance in critical areas, such as teaching, research, curricula development, and student learning is measured. More than 950 plus schools across the world have been accredited.
The main advantage with choosing an institute with AACSB accreditation is that it is recognized worldwide by employers and universities. Therefore studying in an AACSB accredited institute would allow more access to top recruiters, vie for competitive salaries. Such institutes also attract excellent faculty hence the quality of education provided would be the best.
BSchools in India with AACSB Accreditation
AMBA: Another recognised international MBA accreditation is from the Association of MBAs (AMBA). More than 260 business schools across 75 countries are part of the accredited institute list of AMBA for their MBA, DBA and Master's Degree programmes. Programmes need to reflect the prescribed standards in teaching, learning and curriculum design, career development and employability, student, alumni and employer interaction to achieve accreditation from AMBA.
A major advantage of the AMBA accreditation is that business schools are recognised at the international level.
Top UGC Approved Colleges for Online MBA
Download this ebook and get all details related to the top UGC approved colleges for Online MBA.
Download List Here
Institute having AMBA Accreditation
| | |
| --- | --- |
| | |
| Great Lakes Institute of Management, Chennai (and Gurgaon) | Indian School of Business |
| IMI New Delhi (and Bhubaneswar) | MDI Management Development Institute |
| Indian Institute of Management Calcutta | NMIMS School of Business Management |
| Indian Institute of Management Indore | S.P. Jain Institute of Management & Research |
| | T. A. Pai Management Institute |
| Indian Institute of Management Lucknow | XLRI Xavier School of Management |
| | - |
EQUIS: This is a comprehensive review system developed by the EQUIS Accreditation Board. The review process looks at a conceptual framework of quality criteria. An international committee evaluates each component of the framework as per the standards set up in place. EQUIS is internationally acknowledged and is often a prerequisite for entry to rankings. The assessment standards are set up such that schools can improvise on their strategies for curriculum development and design, research. EQUIS accreditation opens the doors to a vibrant community where mutual learning is encouraged amongst different systems of higher education.
Factors that form part of EQUIS accreditation include MBA programmes, students and faculty, R&D pursued by a business school, Executive Education provided, resources and administration, Ethics, Responsibility and Sustainability, Internationalisation and connections.
Institutes having EQUIS Accreditation:
IIM Calcutta
IIM Indore
Indian School of Business
IIM Kozhikode
ACBSP: One of the popular international MBA accreditation is by the Accreditation Council for Business Schools and Programs. Also known as ACBSP the accreditation process is modelled on the Baldrige model. The MBA accreditation process focuses on recognizing excellence in teaching, student learning outcome determination with a continuous improvement model. The learning approach with a focus on student-centered teaching is measured to ensure that students gain the right sets of skills.
Institutes having ACBSP Accreditation
IACBE: Recognized by the Council for Higher Education Accreditation (CHEA), IACBE is an accrediting organization that accredits business, accounting, and business-related degree programs (associate, bachelor's, master's, and doctoral levels) in institutions of higher education across the globe. Some significant benefits of IACBE accreditation include external quality assurance, sharing of best practices and public accountability.
Importance of MBA accreditation
While most students don't bother with understanding accreditation and its uses, it is imperative to always pick an institution that has accreditation. International MBA accreditation is a vital factor that should always be considered by students while choosing an institute. The reason being that accredited institutes have to maintain quality in various aspects like the curriculum, practices, employ good faculty, inculcate research to name a few. Moreover, international MBA accreditation also allows for a global presence/ recognition. All these combine to give a wholesome institute that makes the MBA worthwhile.