BBA General vs BBA Hons: Colleges, Jobs, Salary, Duration
What is a BBA?
BBA is a bachelor's degree course in Business Administration for students right out of high school. An undergraduate-level course giving students a solid background in economics, management and the intricacies of running a business. It aims to prepare students for managerial positions in the corporate world. Students get to pick up knowledge on many aspects that keep businesses running - along with an opportunity to specialize in a particular area. Case studies, internships, and presentations help students get experience on the practical side of the course.
Stay up-to date with DU JAT News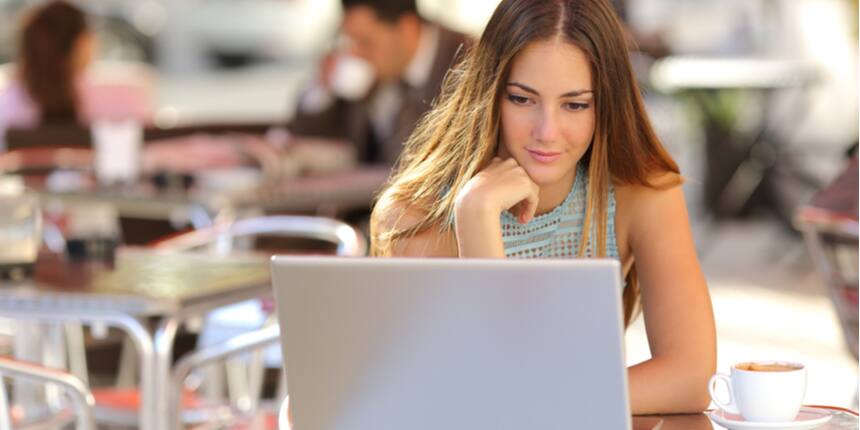 It is a three-year course - spread over six semesters, giving candidates a choice between a general BBA and a BBA Honors. This article will elaborately describe the difference between the two courses on offer.
BBA General
Bachelor's in Business Administration General - aptly named considering that it gives a general overview of a broad range of subjects without delving deep. Aiming to equip students with essential leadership and management skills - a BBA general offers various combinations of topics to choose from (depending upon the university). You are allowed to choose from a wide range of electives in the final year of study.
A BBA General undoubtedly equips students with core skills like good communication, problem-solving, effective business writing, and critical thinking needed to succeed in the business world.
Some of the core courses in a BBA General:
Principles of Management

Business Economics

Statistics

Financial Accounting

Business Finance

Personnel Management
Browse BBA Colleges by States
BBA Hons
The Bachelor's in Business Administration Honors is also a three-year management program for undergraduates. However, a few universities offer a four-year BBA Honors course. The core subjects in the first two years of study are very similar to those of BBA general. However, it allows you to specialize in a specific area of your choice.
Being the same length as a regular BBA, students can choose from a list of specialization subjects in the final year of study. They are allowed to delve deeper into one subject of their interest and the first two years give students enough opportunities to explore options for the subject of their specialization.
A few of the specialization subjects available for students pursuing BBA Honors:
Finance

Marketing

Human Resource

International Business

Foreign Trade

Entrepreneurship

Finance and Accountancy

Tourism and Travel Management
Of course, the specializations offered depend on the institute. This specialization and expertise in a particular subject can give students the edge. A BBA Honors degree also opens an additional door to pursuing a Ph.D. right after graduation. You can explore your specialization further with higher academic rigor during your post-graduation.
Difference between BBA General & BBA Hons
The fundamental differences are in the following factors:
Depth of subject: A BBA honors allows you to explore deeper into subjects compared to BBA general. The latter gives you a general overview of subjects. The depth of the subject translates into students getting better exposure in the honors course. More in-depth case studies, new topics, and tackling more business ideas can help give honors students the edge.

Specialization: The BBA honors allows you to specialize in a subject while the BBA general does not. The specialization can set students apart from the competition and gives them the opportunity to go deeper in the same specialization in further studies. It can be a differentiating factor when applying to universities for higher studies and can help provide continuity in your story of why you wish to study further.

Demand in the market: Generally, recruiters prefer students specializing in a particular subject instead of students who haven't ventured into understanding any topic in depth. Therefore, BBA honors students are more in demand. This translates into being the reason for higher cutoffs for entry into the BBA honors program than BBA general.

Opportunity to pursue Ph.D. after: To pursue a Ph.D., one requires a master's degree by research or bachelor's with honors degree. This means that a BBA honors can give you the opportunity to apply for a research doctorate right after graduation - a perk that BBA general does not offer. It provides students an extra option for higher studies.
List of Institutes Offering BBA Course:
| | |
| --- | --- |
| Name of Institute | Admission Procedure |
| Narsee Monjee Institute of Management Studies | |
| Symbiosis International Deemed University | |
| Bharati Vidyapeeth Deemed University | |
| Christ University | |
| Delhi University | |
Institutes offering BBA General & BBA Hons
Some of the top institutes in the country offering BBA:
Note: A few institutes offer a five-year integrated BBA and management course - with three years of BBA and two years of MBA. While it can be an enticing offer from the top institutes, you lose the opportunity to pursue an MBA from premier institutes from India and countries outside.
Note: Not all institutes offer a BBA Honors course. The specializations offered also depend upon the institute.
Summary
BBA General touches upon a broad range of subjects on business administration, while a BBA Honors offers the chance to dive deeper into a particular subject while still receiving sufficient knowledge in a breadth of topics. Hopefully, the article has been successful at elucidating this fact.
BBA General vs BBA Specialization
| | |
| --- | --- |
| BBA General | BBA Honors |
| Gives an overview of all subjects | Explores some subjects in depth |
| No specialization | Can specialize in a particular subject of your choice |
| Less demand in the market | Higher demand in the industry |
| Will require a masters after graduation to pursue Phd | Can pursue PhD right after graduation |
The length of the course and subjects at hand will depend on the university. However, one can rest assured that a BBA of any sort, despite its slight variations, will lay the foundation stone required for a good manager and equip you with the right skill set to tackle business problems.
Undoubtedly, choosing between the two can be difficult. Specializations depend on institutes, cutoffs can be higher for honors, and available specializations may not always be from a student's first choice of the institute. While these factors are significant - your choice should give heavy-weightage to your subject of interest. Choose wisely!
Browse BBA Colleges by Locations
Questions related to DU JAT
Showing 1668 out of 1668 Questions