How to Prepare TANCET MBA 2020: Quantitative Aptitude
How to Prepare TANCET MBA 2020: Quantitative Aptitude - As the date of TANCET MBA 2020 is rapidly approaching have you prepared for Quantitative Aptitude thoroughly? If not, here are certain tips and guidance on how to prepare for TANCET MBA 2020: Quantitative Aptitude. As per the exam pattern of TANCET MBA 2020, Quantitative aptitude will consist of a total 20 questions out of 100 questions. TANCET MBA 2020 was conducted by Anna University on February 29, 2020. TANCET MBA is a state level examination conducted for admission to MBA program of universities in Tamil Nadu. Careers360 brings you the tips and strategies on how to prepare for TANCET MBA 2020: quantitative aptitude. In this article candidates will know about the exam pattern of quantitative aptitude, topics that are likely to be covered, best books for preparation and tips & strategies.
Latest: Anna University declared the TANCET MBA Result 2020 on March 11. Check here TANCET MBA 2020 Analysis.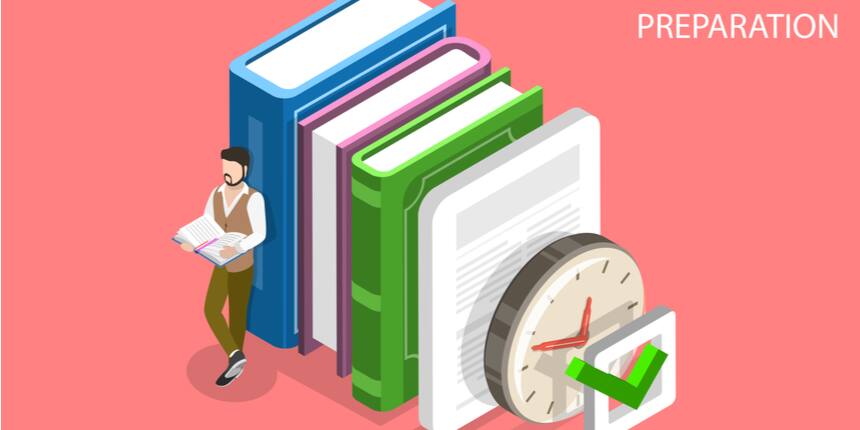 TANCET MBA Exam Pattern 2020 - Highlights
| | |
| --- | --- |
| Features | Details |
| Name of examination | Tamil Nadu Common Entrance Test (TANCET) |
| Conducting Body | Anna University |
| Mode of examination | Offline |
| Number of sections | Five |
| Total number of questions | 100 |
| Number of questions in each section | 20 |
| Nature of questions | Multiple choice questions |
| Negative marking | Yes |
| Exam duration | Two hours |
| Marks for correct answer | 1 mark |
TANCET MBA Exam Pattern 2020
Before beginning the preparation of TANCET MBA 2020, candidates must go through the exam pattern of TANCET MBA 2020 as mentioned below:
Exam Pattern of TANCET 2020
| | | | |
| --- | --- | --- | --- |
| Section | Number of Question | Marks per question | Total |
| Quantitative Ability | 20 | 1 | 20 |
| Analysis of Business Situations | 20 | 1 | 20 |
| Reading Comprehension | 20 | 1 | 20 |
| Data Sufficiency | 20 | 1 | 20 |
| English Grammar and Usage | 20 | 1 | 20 |
Marking scheme of TANCET 2020
For every correct answer candidate will be given 1 mark.

For every incorrect answer ⅓ mark will be deducted.
TANCET MBA Syllabus 2020 - Quantitative Ability
Quantitative ability will include the questions upto 10+2 level, covering the topics like:
Alligations

Discount

Inequalities

Binomial Theorem

Averages

Coordinate Geometry

Compound Interest

Geometry(focus on Triangles)

Mensuration

Simple Interest

Complex Numbers

Logarithm

LCM and HCF Linear Equations

Percentages

Mixtures

Speed, Time and Distance

Ratio and Proportion

Trigonometry

Number Systems

Quadratic Equations

Surds and Indices

Profit and Loss

Time and Work

Functions and Graphs

Progressions

Permutation and Combination

Probability

Set Theory
How to Prepare for TANCET MBA 2020: Quantitative Aptitude
Know the syllabus
It is rightly said that 'one should know the way to their destination', hence, before beginning with the preparation of TANCET MBA 2020: quantitative ability candidates must know the syllabus. Knowing the syllabus before will help candidates in knowing the topics that are difficult and have to be prepared first. Know the expected topics under the quantitative aptitude section in the table mentioned above.
Clear the basics and learn the formulas
Now that one has gone through the syllabus, now you must know the topics that require more practice. For that topic you must first clear your basics and clear the concepts through solved examples. However, candidates are advised before looking at the answer, one must solve the question self and then verify the responses.
Revise each topic
What is revision? As per the definition of Collins, revision is to read things again. This implies that one has to study everything to read it once again! Secret to ace the quantitative aptitude is regular revision of important topics. Revision helps one to ace confidence and reduce anxiety. You must practice to solve questions in stipulated time so that on the main day you don't invest much time on a particular question.
Don't skip topics
Since not much time is left for TANCET MBA 2020, candidates must not lose hopes and skip the topics which are of less importance. Questions can be from any topic. It is unpredictable! Candidates are advised to prepare thoroughly to whatever chapters they do. As the Quantitative aptitude section is considered to be more scoring, candidates are advised to not leave any topic and keep practising to improve.
Practice through mock
Mock tests are necessary to be given before any examination, Mock tests are more similar to trial exams. It helps students to assess their preparation level and also helps in providing a trial run to feel the same amount of pressure and confidence. As it is rightly said that practise makes a man perfect, so does mock test helps to stimulate candidates with the setting of actual exams and revise the topics that have been done. Mock tests will help students to familiarise with the scope and style of the quantitative aptitude section.
Work on accuracy and speed
Solving quantitative aptitude questions is challenging, one minor mistake and it can lead to wrong formation of the answer. Of Course the key to accuracy is practise and more practise. Students must try focusing on weaker sections and practise different questions on the same until they are able to attempt questions with much ease than before. Don't be in a rush to memorize too many tricks as it may lead to confusion. Also one can increase its efficiency by utilizing its leisure time in playing Sudoku, Number Puzzles and Kakuro.
Important Books on How to Prepare TANCET MBA 2020: Quantitative Aptitude
Students can refer to some of the important books for Quantitative Aptitude section preparation as mentioned in the list below:
Important Books for TANCET MBA 2020 Preparation
| | |
| --- | --- |
| Name of the book | Author/ Publisher |
| Class IX and X books | NCERT |
| Quantitative Aptitude | RS Aggarwal |
| TANCET MBA – Anna University | E.S. Ramasamy |
| Pearson Guide to Quantitative Aptitude for MBA Entrance Examinations | Dinesh Khattar |
| Numerical Methods | Srimanta Pal |
Questions related to M.B.A
Showing 801 out of 801 Questions