TANCET MBA 2022 Preparation Plan for Analytical Reasoning
TANCET MBA 2022 Preparation Plan for Analytical Reasoning - Tamil Nadu Common Entrance Test (TANCET) entrance test consists of a total of five sections and Analytical Reasoning is one of them. Prior to starting the preparation of Analytical Reasoning section one should evaluate themselves in terms of quantitative and qualitative.
Latest Updates for TANCET
Stay up-to date with TANCET News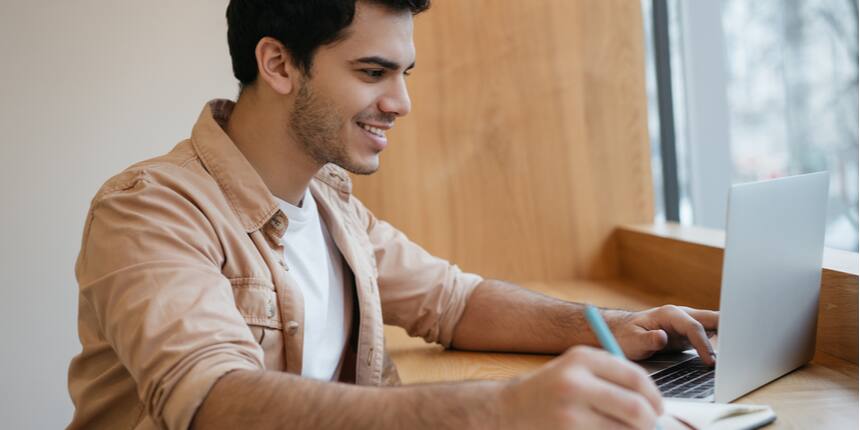 Analytical reasoning involves the understanding structure of relationship, deductive reasoning and inferring what could be false from the given facts. To improve Analytical reasoning one should find out what you are curious about, how to rationalize the logic behind something, question it and analyze it. TANCET MBA 2022 Analytical Reasoning preparation needs extra attention as this section tests candidates observational skill. This section does not require specialized knowledge all it requires, a discern pattern and ability to think through a situation. Read the full article to know more about TANCET MBA 2022 preparation plan for analytical reasoning and exam pattern.
TANCET MBA Exam Pattern 2022
The exam pattern of TANCET MBA 2022 will consist of a total of five sections, namely- Reading Comprehension, Analysis of Business Situations, Data Sufficiency, English Grammar and Usage and Quantitative Ability. The total time duration for TANCET MBA 2022 will be 2 hours. Check all aspects of TANCET MBA exam pattern 2022 in the below provided table.
Also Read- TANCET MBA Preparation Tips
Exam Pattern of TANCET MBA 2022
Particulars

Details

Sections

There will be a total of 5 sections, namely

Reading Comprehension

Analysis of Business Situations

Data Sufficiency

English Grammar and Usage

Quantitative Ability

Total marks

100

Marks allotted to each question

1

Negative marking

Scheme applicable (⅓ marks will be deducted for each wrong answer)

Nature of questions

MCQs

Total time duration

2 Hours (120 Minutes)

Exam mode

Pen and paper based mode
TANCET MBA 2022 Analytical Reasoning Topics
Prior to starting the preparation for TANCET MBA Analytical Reasoning it is important to know the detailed TANCET MBA syllabus of it. The analytical reasoning section will comprise topics like directions and ranking, number sequence, odd one out etc. Check all the topics pertaining to TANCET MBA 2022 Analytical Reasoning.
| | |
| --- | --- |
| Sets based on games | Directions & Ranking |
| Blood Relations | Coded-Inequality |
| Input-Output | Number Sequence |
| Odd one out | Conditional statements |
| Syllogism | Inequalities |
| Seating arrangement- Linear | Venn Diagram |
You Might Be Interested In- How to Prepare TANCET MBA 2022: Quantitative Aptitude
TANCET MBA 2022 Preparation Plan for Analytical Reasoning
Do not lose accuracy rate
While attempting questions from TANCET MBA analytical reasoning section and questions pertaining to set based games and rankings, seating arrangements need more accuracy as compared to other sections. Candidates should proceed methodically while attempting such questions. For example- If candidates get any seating arrangement question wrong, then in this scenario all the answers related to the same topic will also be wrong.
Practice from Mock Test
The most effective way to score big in the Analytical Reasoning section is persistently working on it. With the help of TANCET Mock test candidates will get more familiar with paper patterns and through this candidates come across different problems and it will help them to improve their analytical skills. Apart from that candidates should include sample paper and previous year TANCET MBA previous paper in their preparation schedule.
Pay deep attention while attempting questions
Analytical reasoning questions need deep attention, means one should read the question very carefully in order to not to miss out a tiny detail. One should be more observant while reading the question so that they can distinguish between the definite and possible outcome under the given situation.
Time Management for Analytical Reasoning
Firstly, candidates need to plan out strategy as to how they will divide time between sections during the TANCET MBA. The easiest way to deal with time management is, read the question paper carefully and solve the less time consuming questions first. OR one can divide their whole time in three parts. In the first part, solve the easiest one and in the second part candidates can proceed to easy to moderate one and in the end candidates should solve the toughest one.
Recommended Books for TANCET MBA Analytical Reasoning Section
Candidates can refer to the following books for the preparation of TANCET MBA Analytical Reasoning section:
| | |
| --- | --- |
| Books | Authors |
| Analytical Reasoning | MK Pandey |
| Logical and Analytical Reasoning | AK Gupta |
| Shortcuts in Reasoning (Verbal, Non-Verbal & Analytical) | Disha Experts |
| The Hand on Guide to Analytical Reasoning | Peeyush Bharadwaj |
Quick Link-
Questions related to M.B.A
Showing 901 out of 901 Questions