MBA After Engineering Degree: Why You Should Opt for MBA after Engineering?
MBA After Engineering Degree - Among the plethora of options after getting your engineering degree, an MBA might be the one with the highest payoff. The technical expertise from a Btech degree combined with fundamental managerial skills from an MBA can give you a holistic view of running a business. An MBA is an excellent way to change your industry or role in your career and equip you with a diverse skill set to deal with business problems.
Stay up-to date with CAT News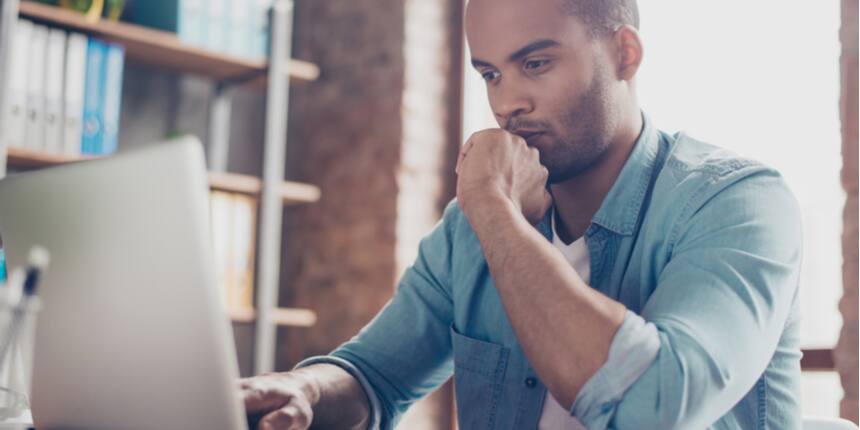 MBA After Engineering Degree
An engineering degree helps students develop the technical ingenuity they'll need to tackle real-world challenges building on science and technology. As many engineers would attest, engineering problems are usually either black or white.
However, when it comes to administering a business or leading a team, people rapidly get familiarised with more nuanced grey areas to tread. Instead of the organized technical-focused difficulties they would have addressed earlier, an MBA lets students confront broader and more abstract strategic problems.
MBA Admission Open Now:
A few reasons to be considering an MBA after Btech:
Also check;
An MBA gives your career the necessary propulsion to reach new heights. It allows you to build a rich network of brilliant people interested in building businesses. Acquiring leadership and managerial qualities at a younger age can give you the edge required to climb corporate ladders quickly and take up challenging and big jobs.
Of course, the opportunities and compensation after an MBA depend on the specialization of your choice. A few specializations you can choose from are:
Which specialization is best in MBA after Engineering
During the second half of your master's in business administration, you are allowed to choose one from the specializations offered by your institute. Not to worry, there will be enough opportunities to explore the subjects at hand during your first year. Your choice of specialization should heavily factor in your interest in the subject and your strengths. Indeed - the opportunities after a specialization should be taken into consideration. To understand a few fields in a bit of depth:
Browse Top MBA Colleges Accepting CAT Score: Location-Wise
MBA in Finance: Arguably the most popular specialization, owing to the plethora of opportunities and lucrative careers after graduation. While teaching necessary decision-making skills and molding one's leadership qualities, it also involves a bit of academic rigor. Recommended for students comfortable with numbers, engineering students fit right into this category. Btech students are used to rigorous and in-depth math - and an MBA in finance is right up this alley.
MBA in Human Resource: Human Resource Management is at the core of the business world. Strong communication and interpersonal skills, good confidence, and organizational skills are needed. A challenging course but with the payoff of lucrative paying jobs.
MBA in Marketing: Focussing on sales, market strategies, product management, and market research, an MBA in Marketing requires you to be creative and communicate effectively. It allows you to pick up a wide range of skills, and a bit of smooth-talking can get you places in this trade.
MBA in Data Analytics: Using big data to optimize business is at the heart of Data Analytics. Opening doors to many industries, data analytics has become a core aspect of running businesses and using data. An evolving subject, the scope of opportunities after graduation is ever increasing
Know more about;
Admission into Business Schools after Btech
After Engineering, the academic requirement for MBA is a basic bachelor's degree in engineering: B.E. or B.Tech. A full-time degree from a reputed University can tip the scales in your favor; however, some programs may accept distance education degrees. A high GPA or percentage will help you stand out in the crowd.
While most Indian business schools accept freshers, international MBA programs expect students to have substantial exposure of at least 2 to 3 years in the working world.
Other MBA Entrance Exams that you can apply for
Summary
Every degree you pursue teaches you certain skills. An engineering degree teaches you to solve problems in a structured manner - the right way to solve problems. An MBA after your engineering can help you better leverage this skill to achieve more. This combination is sought after in the market - hence the high pay for leaders who have the technical understanding behind products.
Hopefully, this article has been successful in elucidating that an MBA after engineering can be one of the best routes for your career. Good Luck!
Questions related to CAT
Showing 9993 out of 9993 Questions