OJEE MBA Syllabus 2020 - Odisha Joint Entrance Examination Board prescribed the syllabus for OJEE MBA 2020. As per the OJEE MBA 2020 syllabus, it mentions the topics that are likely to be covered. OJEE MBA is conducted for admission to various management colleges/institutions in the state of Odisha. The sections that are included under the OJEE MBA syllabus 2020 are analytical reasoning, comprehension, verbal reasoning, general knowledge and business fundamentals. Knowing the OJEE MBA 2020 syllabus helps the aspirants in preparing and in devising a strategy for OJEE MBA 2020. The examination will be conducted in online mode. Read this article by Careers360 to know in detail about exam pattern, syllabus, areas covered and other details related to OJEE MBA syllabus 2020.
Latest: OJEE MBA 2020 admit card will be available anytime soon.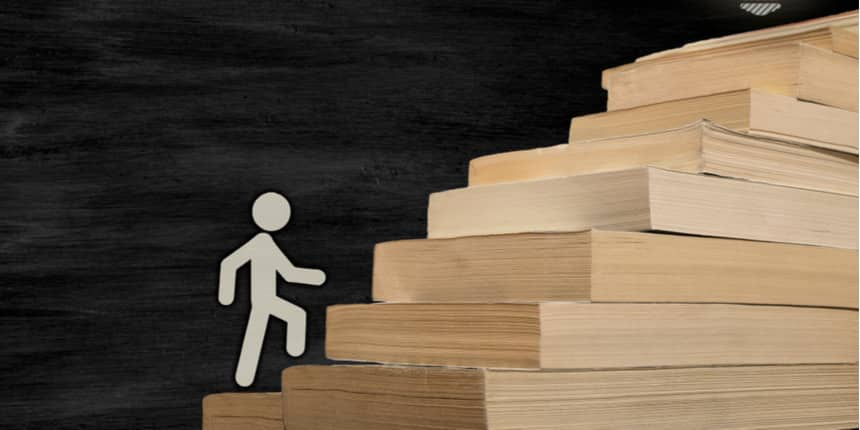 OJEE MBA 2020 - At a Glance
About the Exam

Details

Date of OJEE MBA 2020

CBT - To be notified

Exam Mode

Computer-Based Test (CBT)

Exam Duration

Two hours

Total No. of Questions

120

Type of Questions

Multiple Choice Questions (MCQs) with 4 options to each question

Examination Sections for OJEE MBA 2020

1. Verbal Reasoning

2. Analytical Reasoning

3. General Knowledge

4. Comprehension

5. Computer and Business Fundamentals

Marking Scheme of OJEE MBA 2020

(+) 4 Marks for every correct answer

(-) 1 Mark for each incorrect response
OJEE MBA Exam Pattern 2020
Before knowing the syllabus of OJEE MBA 2020, candidates must know the exam pattern of OJEE MBA to know the number of questions and marking schemes for each section.
Exam Structure of OJEE MBA 2020
Name of Sections

Number of Questions

Time

Verbal Reasoning and Comprehension

30

The total duration - 120 minutes/ Two hours

Analytical and Logical Reasoning

30

General Knowledge and Business Fundamentals

30

Quantitative Techniques

30

Total number of Questions - 120
OJEE MBA Syllabus 2020
OJEE 2020 syllabus includes the topics that will be covered under each section of the syllabus. The topics for OJEE MBA 2020 are included in such a way that assess various skills of the candidate. Refer the table below for details:
Sections

Areas

Verbal Reasoning

Vocabulary

Fill in the Blanks

Reasoning

Grammar

Odd One Out

Analytical Reasoning

Mathematics

Time & Distance

Mensuration

Trigonometry

Geometry

Algebra

Ratio & Proportion

General Knowledge

Politics

Sports

History

Nation and States

Literature

Geography

Business

Comprehension

Assess candidate's reading and understanding skills through the passage.

Business Fundamentals

Assess student's business skills
Frequently Asked Question (FAQs) - OJEE MBA Syllabus 2020
Question: Syllabus for OJEE MBA 2020 is similar to that of other entrance examinations like CAT, XAT and IIFT?
Answer:
No, the number of sections and topics vary. The other entrance examinations like CAT have three sections, whereas, IIFT includes six sections.
Question: Are there any non-MCQ questions?
Answer:
No, all the questions will be objective type, wherein, candidates will be required to choose the correct answer from four options.
Question: What topics are covered under section of comprehension?
Answer:
Comprehension will include passages, wherein students will have to read the passage and answer the questions related to it. The topics on which passage will be given can vary. There are no prescribed areas for comprehension.
Questions related to M.B.A
Showing 3759 out of 3759 Questions