Course after BBA - Bachelor of Business Administration (BBA) is one of the most sought after courses after completion of 10+2. BBA is a three year undergraduate degree programme. At present, BBA has become the most popular for those who aspire to venture into the sector of management because of management principles and fundamentals of business. It gives young graduates many career opportunities, either they can go for a Postgraduate (PG) program in management. Apart from that candidates can also pursue short-term diploma such as Mass Communication, Event Management, Animation etc to enhance skill and make their resume more strong. Candidates can also choose courses after completion of BBA such as film & television production, fashion retail management, Advertising & marketing management etc. Read the full article by Careers360 for all the details pertaining to the course after BBA.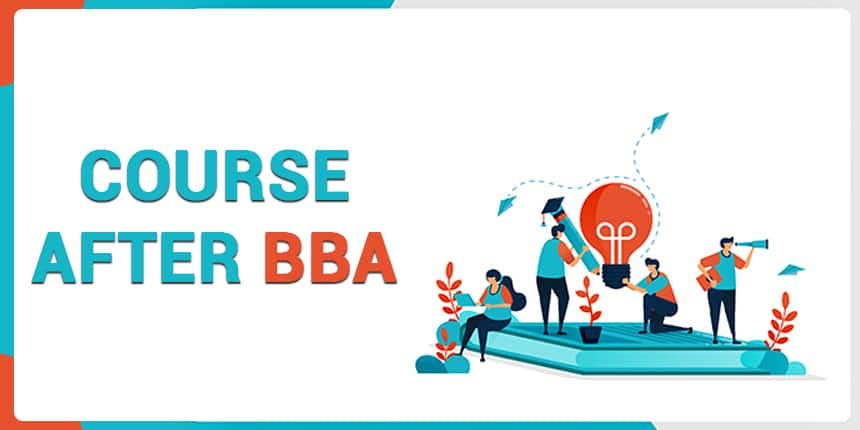 List of Course after BBA
Film & Television Production - Through this programme students will learn both fiction and documentary films. Students will understand the history of films and the major movements of Indian cinema. After completion of course, one can become experts in aspects of television and film production which includes developing and writing scripts, conceptualising as well as recording and shooting.
Advertising & Marketing Management - One can do Master of Arts in Advertising & Marketing Management after completion of BBA. It focuses on the primary link between customers and organization and helps to develop a better understanding. Through this course one can understand the different aspects of marketing communications.
Fashion Retail Management - This program includes the instructions in business for management careers in retail and fashion industries. Candidates can take core classes in economics, statistics, marketing, accounting and management strategies.
Media Management - It is an area of business administration who deals with supervising and organizing teams of media professionals, media and entertainment productions, mass communication channels and technologies and much more.
Hospitality Management - It is the study of the hospitality industry. It includes the application of sound management and one can practice iin the areas of lodging, food and other hospitality business.
Scope of BBA
After completion of BBA there are various job opportunities. Generally, BBA graduates can look for jobs in marketing and sales departments of companies. In the beginning, candidates can join such firms as a management trainee. At the initial stage any BBA graduate degree holder can get Rs 12,000 to Rs 18,000 There are plenty of job opportunities available for BBA Graduates. To be specific, BBA graduates can look for jobs in sales and marketing departments of companies as management trainees.There are plenty of job opportunities available for BBA Graduates. To be specific, BBA graduates can look for jobs in the sales and marketing department of companies as management trainees. Basically, payscale totally depends on the company's value and candidates skill and talent.
Courses to pursue after completion of BBA
There are many options of courses that one can pursue after doing a Bachelor's of Business Administration (BBA). It totally depends on the candidate's choice, interest, skill set, passion and aptitude. Candidates can pursue the following Post Graduation (PG) courses.
PGDM (Post Graduate Diploma in Management)
Candidates can pursue a PGDM program which is an alternative option to MBA. There is not much difference between PGDM and MBA. Basically, PGDM is a diploma course offered by an autonomous body, while MBA is a degree course offered by the Universities. The best part of PGDM course is, one can complete it within one year of duration. It's quite tough to get admission in IIMs and XLRI. Candidates can pursue a PGDM course by mid level MBA college or institution.
MMS (Masters in Management Studies)
The best alternative option of MBA is a Master in Management Studies (MMS). The total time duration of MMS course in 2 years, it is offered by the government recognized universities. Those who have completed their graduation with having 50% marks in aggregate can pursue MMS program. Those who are pursuing final year of graduation can also apply for a Master in Management Studies. Through MMS course candidates will learn management skills. Apart from that candidates can also develop entrepreneurial skills. After completion of the MMS course, there are lots of jobs available for the management position with an attractive salary package.
Working areas for BBA Graduates
After completion of BBA, it totally depends on interest, aptitude and skill set, one can work in the following areas and specializations.
Finance & Accounting Management

Entrepreneurship

Marketing Management

HR Management

Tourism Management

Supply Chain Management etc.
While jumping into the management profession, candidates must develop their problem-solving skills, good communication skills and should have quick decision making skills.
Private Sector Jobs for BBA Graduates
In private sector jobs, BBA candidates have to deal with everyday market challenges with the quick decision making and problem solving skill. Moreover, the salary package offered by MNCs is too high for management professionals. Some of the following industries for an MBA graduate are listed below.
Aviation

Advertising

Consultancy

Banking

Entertainment

Digital Marketing

Information Technology (IT)

Finance

Media

Insurance

Manufacturing

Offline Marketing
Jobs in Government Sector after BBA
Compared to the private sector, the salary package of a BBA graduate is not that much high. But when it comes to work pressure, it is quite low. In the government sector candidates will get stability and job security as well. Many government agencies and the banking sector are always in a lookout for BBA graduates. The crux is, candidates have lots of opportunities to start their careers in the private and government sector.