BBA Entrance exam preparation 2021: Write 3 to 4 mock tests a month prior to the exam
BBA Entrance exam preparation: Planning to appear for a BBA entrance exam but don't know how to start your preparations? Well, it is not that difficult to prepare for an entrance exam if you have a strategy in your mind that will help you in getting along with the preparations. As the name suggests, BBA entrance exams are conducted for admission to various BBA programmes/specializations. The entrance exams can range from being university level to national level. In this article, we will discuss how to prepare for the BBA entrance exam, types of entrance exams for the BBA programme, some do's and don'ts and things to do before and on the day of the exam. Continue reading to get all the relevant information on the preparation for the BBA entrance exam.
Stay up-to date with IPU CET News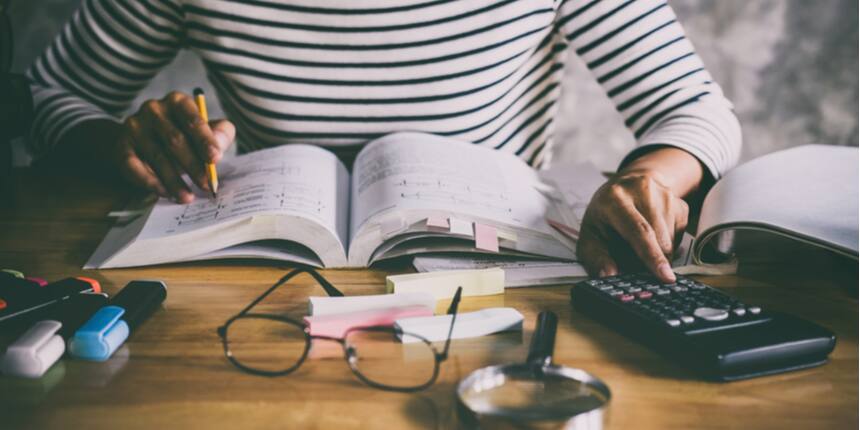 Types of BBA Entrance Exams
As mentioned earlier, there are BBA entrance exams at the university level, state level and national level. Check the table given below to know some of the entrance exams for each level.
BBA Entrance Exam Levels
| | |
| --- | --- |
| Levels | Exams |
| University-level | |
| State-level | Karnataka UGCET |
| National-level | |
How to Prepare for BBA Entrance Exams?
Ponder over the Principles
The first and foremost thing one can do before diving into the preparations is that they have to strengthen their basics of the said entrance exam. It is often misinterpreted that starting off with the difficult sections of any entrance exam will help prepare faster, but honing the basics of the same will make it easier for one to prepare for the further syllabus.
Tackle Time Management
One of the most important skills one can achieve is to manage time. Time is very crucial when it comes to giving exams. So, what a candidate can do is learn to manage time by keeping a timer beside them when solving each question. This will help in knowing new techniques to solve a question in lesser time.
Make Most of the Mock Tests
Almost all the toppers of any entrance exam emphasise on solving mock tests as they help in giving a blueprint of an entrance exam. It also gives an idea of how difficult an exam can be and what one can do to prepare for the said entrance exam in a better way. So, solve a mock test every alternate day to get the most of it.
Do's and Don'ts of Preparations Before the Exam
Do's
Stay Updated with the Entrance Exam
It is advised to a candidate who is preparing for an entrance exam, to keep on checking the official website so that if any update occurs, he/she can plan/prepare accordingly.
Eat Healthy and Sleep Well
As tempting as it may seem to feast on all the junk food, one should really restrict themselves to eat healthy as much as possible, to avoid unwanted illness. Along with that, get enough sleep (6 to 8 hours) to stay active the next day.
Don'ts
Don't Worry if a Topic is Left out
Worrying about a topic left unprepared may seem scary, but there is nothing to worry about since a mere topic may not really change your score or make a huge impact on your result.
Don't Skip the Basics
Basics are as important as the difficult questions, in fact, they help in understanding the later parts of the syllabus of any entrance exam. So, it is important to understand and learn the basics before going to the difficult parts of an entrance exam.
Do's and Don'ts of Preparations on the Day of the Exam
Do's
Stay Confident
The best thing you can do to yourself before appearing for an entrance exam, be it any, is to stay confident. By doing so, you won't forget any preparations, revisions that you did and will find the exam a bit easier to solve.
Keep All the Things Ready
It is extremely important to keep all the necessary things ready a day before the exam so that you won't feel stressed and hurried. All things will be done calmly and you'll stay confident throughout.
Don'ts
Don't Leave for the Centre at the Last Moment
It is very much advisable to leave the house half an before the exam time so that you won't face any unnecessary stress and rush.
Don't Eat Too Much or Too Little
Overeating and not eating properly can cause problems at the exam centre. So, it is advised to the candidates to eat adequate amounts of food and healthy food. Also, if one is allergic to a certain food item, avoid it at all costs as it may leave them feeling ill during the exam time.
Questions related to B.B.A
Showing 547 out of 547 Questions