7 Reasons why an online MBA is good for you
7 Reasons why an online MBA is good for you - When you enrol for an online MBA, the benefits are multiple. You will find the experience of learning online both challenging and fulfilling – academically and otherwise. If you are someone who aspires to pursue your management studies but is falling short of time because you are employed or if you seek an off- campus learning or if you haven't been able to make it to the top business schools of the country, then an online MBA course is a good option. Check 7 reasons why an online MBA is good for you.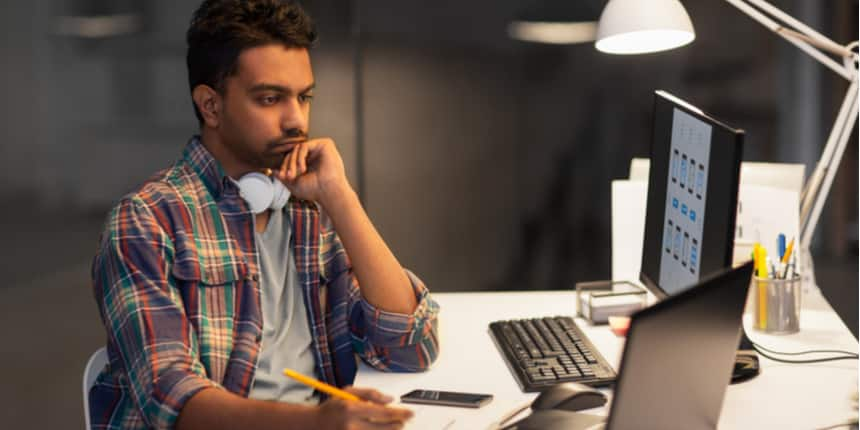 1. Become a multi-tasker
One reason why an online MBA course will work for you is that you can schedule your MBA studies around your current work and family obligations. That's because online MBA courses have relatively flexible calendars. You can complete an online MBA while working or while attending other events during the week. An advantage with an online MBA course is that it is personalised to match your specific goals and requirements. Many institutions let students to work at their own pace and this gives you to freedom to allocate time as and when you can. Moreover, if you are a fast learner, you will be able to complete the course much sooner than your classmates.
2. Take your classes on the go
No longer worry about whether you are in the campus or in your classroom. With online MBA courses you can actually attend classes from a café, or a cab, or while in a metro or at home. Online MBA courses are mobile – they can be taken with you where you go. Some schools also provide for synchronous sessions (all students log in from their respective places at one time). In addition to this, the sessions are recorded and available for viewing later. This means that even if you do miss a session, you are free to watch the videos and catch up with what you may have missed. Take your mobile phone or your laptop to your favourite coffee shop and enjoy your sessions as much as your coffee.
Also read Top Business Schools for Online MBA Programs in India
3. Access learning resource limitlessly
Imagine being able to access learning resources without actually stepping into a campus. Be it reading material or lecture videos, discussion forums or even chats with your respective faculty and peers, the online MBA platform allows you to access it with the click of a button. This material is just the same and mostly more than what is available in regular libraries on campus. Schools that offer the online MBA courses, ensure that all the relevant material is uploaded on their respective Learning Management Systems (Online resource access platform). This is one of the 7 reasons why an online MBA is good for you.
Given the ease with which online programmes provide access to course materials (such as syllabuses and reading lists) in digital formats, you won't have to worry about misplacing or forgetting crucial study tools such as textbooks or assignments.
4. New technology learnings
B-schools that offer the online MBA programmes also ensure cutting edge technology; this indirectly ensures your adaptation to new platforms and practices. The digital environment also provides you with opportunities to navigate and manoeuvre through various platforms. You will get familiar with interactive platforms like Zoom, Google meets, Skype, Microsoft Teams, Adobe, LiveSize, Cisco Webex etc. You will learn how to conduct meetings, upload presentations, share screens, interact with the audience while in a meeting, manage the chat box and more.
Check out Online MBA Career Options
5. Meet international peers
Students like you come from across the world. Online MBA allows participation from across globe. This brings in a lot of diversity into the classroom. You will meet international students in your virtual classrooms and discussion forums. This is a great opportunity for you to broaden and build your network with international students, faculty and professionals. Today's business environments demand global sensibility. Broaden your network meeting business professionals from around the world, while working with them on group projects and understanding their perspectives. New study relationships may lead to greater global business career opportunities and a broader perspective.
6. The Financial Upside
MBAs can provide excellent value in terms of both base cost and timetable flexibility for ambitious students concerned about tuition costs. In general, authorized online MBA courses are economically priced and can be found for as little as less than INR 25000 depending on the program duration and the offerings. Many online courses also allow you to customize the number of credits you take in each semester or the time it takes you to complete the degree based on your ability to pay in instalments. Continuing to work while attending school, on the other hand, has significant financial advantages.
If you are a working professional, don't forget to check with your employer if they have any sponsorship opportunities for aspiring employees like you.
7. The entry point to more certifications
Given your flexibility, your need for business management studies can be enhanced with specific certificate courses that will add value to your degree. This is one of the reasons why an online MBA would be good for you. For example, if you think you need more knowledge gain in Business Analytics, over and above the Business Statistics course that you will study in your MBA program, the flexibility of time allows you to pursue the certification without hindering your online MBA classes.
Know more about

Given these 7 reasons why an online MBA is good for you, it may be time for you to check that MBA you have always wanted to do but have been putting off due to lack of time, higher costs or in accessibility.