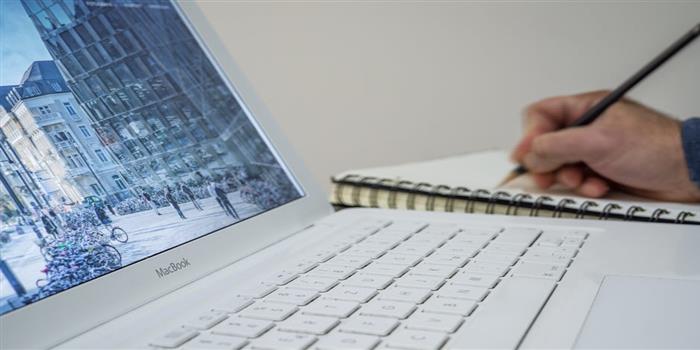 IIFT 2018 section wise preparation: A strategic preparation is the key to crack any exam. Every aspirant aims to secure a high percentile in the exams they attempt. But only a few turn that aspiration into reality and succeed. The reason is their focus on each and every aspect of the exam during preparations, especially their dedicated section wise preparation of IIFT 2018.

LATEST - IIFT 2018 Scorecard Released! Check now.

The Indian Institute of Foreign Trade Entrance Test- IIFT is an exam that tests your speed, more importantly, your sectional knowledge. In this feature by Careers360, we present a 'Sectional Preparation Guide for IIFT 2018. If you are an IIFT aspirant, this article will guide you on how to strategically prepare for every section of IIFT exam, and turn that dedicated preparation into success.
The Indian Institute of Foreign Trade Entrance Exam (IIFT) is scheduled to be conducted on December 3 in a paper-pencil based format across centres. With a few weeks to go, here we provide the vital information for students to focus while preparing for every section.
Now, as per the exam pattern of IIFT 2018, the test will be divided into four sections namely, English Comprehension, General Knowledge& Awareness, and Logical Reasoning & Data Interpretation and Quantitative Analysis. The number of questions and marking scheme varies from year to year. The following table brings to you last year's IIFT structure so that you can plan your IIFT 2018 section wise preparation better.


IIFT 2018 Structure
S. No.

Section

Number of Questions

Marks per question

Total marks

1

Quantitative Ability

20

1.00

20

2

Data Interpretation

20

1.00

20

3

Logical Reasoning

22

0.75

16.5

4

Reading Comprehension

16

1.00

16

5

Verbal Ability

20

0.75

15

6

General Awareness

25

0.50

12.5

Overall

123

 

100
IIFT 2018 section wise preparation - English Comprehension
English is a primary language for the corporate world, which is why; it is mandatory to clear this language test for the management entrance exams, importantly for IIFT as it affects sectional cutoff. The key to score in this section lies in your reading speed. Read newspaper editorial section daily which will serve two purposes- one they help you to solve analytical RC's, as well as they improve your reading speed.


The foremost step to prepare for reading comprehension is to read on regular basis. Read newspapers, novels, magazines such as 'The Economist', India Today etc. IIFT 2017 topper Sidhharth Tripathi, who secured 99.99 percentile says, "
There is no substitute for inculcating a reading habit when it comes to RC. I had a decent reading habit so RC came naturally to me. One should be able to identify each type of questions before attempting." The preparation strategy for English comprehension must be divided topic wise, as each topic requires different techniques to learn. Once you divide he sub-topics, prepare a schedule and practice one topic at a time in the given time.
Quick tips to prepare for overall section:
Read a lot of books, magazines and newspapers

Prepare from Mock tests and Sample Papers while maintaining speed and accuracy

Focus of improvising grammar and vocabulary by reading editorial sections

Mark difficult words and learn their meaning from dictionary

Underline and take brief notes as you read

Practice critical thinking questions

Solve Puzzles
IIFT 2018 section wise preparation - Logical Reasoning & Data Interpretation
As per the IIFT 2018 syllabus, the difficulty level of this section is moderate to tough and carried 42 questions on both the topics with total 36.5 marks. This section tests the reasoning and interpreational skills of the candidates. By this time you must have learned the basics of the section. It is important for the candidates to have conceptual clarity which will help them in solving questions of this section. Practice is the key to get a high score in this section. As Mohit Sharma, 99.98 percentiler in IIFT says, "As far as LR & DI goes, practice is the key. I made it a habit to solve at least five caselets every day of different type so that I felt comfortable with the topic. The key here is to solve problems
of almost every kind imaginable so that you don't have to waste much time during exam to analyse the data."
IIFT 2018 section wise preparation - Quantitative Ability
 It is a must to follow the concepts and practice each topic by solving simple questions first, and gradually moving towards the difficult ones. If you are weak in Quant and not taking any coaching classes, practice via mocks available on web or  prepare for Quant section from books, which are the best source to learn the concepts and enhance your knowledge on a topic. This is a crucial phase, where revision and practice is the key; do not start with a new topic until you are confident about it.  After taking mock tests evaluate your performance to check which are the areas you require to work harder.
The thumb rule of a great preparation is to focus and maximize your effort on your weak areas. During preparation, one must focus on learning, practising and revising the QA topics they are weak in. Shikhar Mahalwala, 99.77 percentiler shares, "The simple rule I followed was to understand the basics first before applying formulas. Again, practice comes in handy but the speed also plays a major role. Speed comes in naturally if you analyse the question first and then start solving."


IIFT 2018 section wise preparation - General Knowledge and Awareness
This is an important section in the IIFT exam which consists around 25 questions to be answered by the candidates. Topics from which the General Knowledge questions appear include Business, Sports, Economy, Politics, Trade and International Bodies etc.
As General Awareness is a very vast area, it makes sense to follow the top stories as and when they happen. Candidates should start enhancing their general awareness full-time by reading newspapers and magazines such as Outlook and Outlook Business. While reading up on news, candidates should consider various aspects and arguments and use their own judgment to decide what their stand should be. 
The General Awareness section questions are more or less similar in all the MBA entrance exams. The questions are mainly a mix of current affairs and static GK. However, the question types vary according to the conducting institute as well, like in IIFT, the questions will be more related to finance, economy etc related. Sharing his preparation strategy, Siddharth Tripathi says, "I followed a lot of blogs on the internet like Washington Post and used services like inshorts to stay updated about all the happenings of the world. Apart from this, I also read newspapers regularly."
IIFT is a national level post-graduation entrance examination, conducted by Indian Institute of Foreign Trade. The institute offers two years full time MBA in International Business, at three of the IIFT campuses- IIFT Delhi, Kolkata and Kakinada (may start functioning from 2018 based on UGC approval).  As per the exam pattern of IIFT 2015, the test will be of objective type conducted in paper pencil format.  
Also Read
Questions related to IIFT