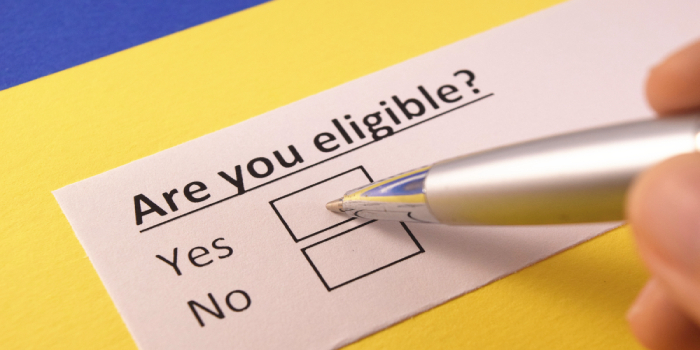 IIFT Eligibility Criteria 2019 - Indian Institute of Foreign Trade (IIFT), Delhi, prescribes the eligibility criteria of IIFT entrance exam. As per the IIFT eligibility criteria 2019, candidates must have a bachelor's degree from a recognised Institute/college in order to apply for the exam. Final year students of graduation are also eligible to apply. The application process of IIFT 2019 commenced on August 6 and continued until September 24, 2018. The option to edit the submitted application forms is still available on the official website of the institute. Candidates can either visit the official website or click on the link given in the article to edit their application form. Candidates are advised to check IIFT 2019 eligibility criteria before applying. IIFT 2019 will be conducted on Sunday, December 2, 2018. IIFT exam is held for admission to the institute's MBA (IB) programme at Delhi and Kolkata campus. In this article, candidates can read all about IIFT eligibility criteria 2019 and other relevant details.

Latest: IIFT 2019 Application Form edit option is available now
IIFT 2019 Eligibility Criteria for General/ SC/ST/OBC/PH category
Candidates must have a three-year Graduation degree from a recognised Institute/college in order to apply.

Final year students are also eligible to apply. However, they would need to submit the relevant academic proof like a certificate of the current semester.

Age Limit: There is no age limit for candidates to apply for IIFT entrance exam.
IIFT Eligibility Criteria 2019 for Foreign Nationals/NRI
Foreign nationals/NRI candidates must have a valid GMAT score in order to apply for IIFT exam.

GMAT score should not be older than January 1, 2018.

NRI-sponsored candidates are not considered under this category.
There are certain criteria that a candidate need to fulfil in order to apply as a foreign national/international candidate. The following points explain further.
 A candidate should have been (expected to be) resident outside India for a period of not less than 18 months as on December 31, 2018, and be outside India during the IIFT examination window in order to qualify as an international.

The Indian nationals who are living, working, studying abroad should produce with application a certificate from the Indian Embassy / High Commission /Consulate of the country where the candidate is currently based, stated that the candidate has been resident in that country continuously for a period of not less than 18 months as on December 31, 2018.

Foreign nationals need to have a valid passport/travel document from a country other than India. The Foreign nationals who are present in India at the time of IIFT entrance test are required to take the same.

The candidate should produce Graduate Management Aptitude Test (GMAT) score which should be received by the Institute latest by 15th February 2019. GMAT taken before 1st January 2017 is not valid.

If the candidate has appeared for any MBA entrance examination for that year in India (2018) such as CAT /XAT /IIFT etc., s/he is not eligible to apply.

Transcripts of all academic degrees/diplomas are required to be submitted along with the application. Grades or marks may be self-reported. Originals are required to be produced at the time of admission.
Register for IIFT 2019 if you are eligible
Candidates who fulfil IIFT 2019 eligibility criteria need to do the IIFT 2019 registration. The registration process started from August 6 and ended on September 24. The application form of IIFT 2019 was available in both online and offline mode. The application fee could be paid either online or through Demand Draft. Candidates who successfully submitted the application form will be able to download the admit card of IIFT 2019. The admit card which will be released on November 16, 2018, will have the details of the exam centre, exam day instructions and your personal details filled at the time of application.
IIFT is a national level post-graduation entrance examination, conducted by Indian Institute of Foreign Trade, Delhi. For next year admissions, IIFT 2019 will be held on December 2, 2018, and the result will be announced in the last week of December 2018.
The institute offers two years full-time MBA in International Business or MBA-IB, at two of the IIFT campuses - IIFT Delhi and Kolkata. Around 60,000 candidates apply for the entrance exam every year for over 500 seats at both the campuses.
Questions related to IIFT