How to prepare for IIFT 2023: Tips, Best Books, Guide and Study Plan
How to prepare for IIFT 2023? - IIFT, a national-level entrance exam conducted by the Indian Institute of Foreign Trade is one of the eminent MBA entrance exams after the Common Aptitude Test (CAT). The preparation for IIFT 2023 is an arduous path up the hill. The entrance exam is conducted for admission into MBA (IB) at Kolkata, Delhi, and Kakinada campuses across India.

IIFT will be tentatively held in the fourth week of January 2023, in an online format. Though the preparation strategy for CAT helps you get along with IIFT preparation too, there are additional topics in IIFT 2023 on which you need to focus on. Here you need to brush up your knowledge on general knowledge and business awareness too, the section that is not included in CAT. If you are an IIFT aspirant, this article will help you in guiding how to prepare for IIFT 2023.
Stay up-to date with IIFT News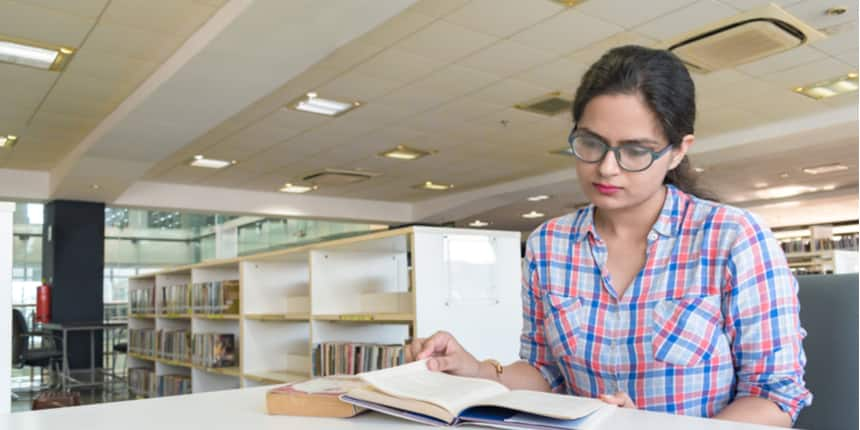 Ongoing MBA Admission
IIFT Exam Highlights 2023
IIFT will be conducted online so make sure you manage your time accordingly.

There is no sectional time limit, but the total time duration i.e. 120 minutes is less than other MBA exams as you need to solve calculation-intensive 120 questions in this span.

IIFT exam has negative marking varying section-wise.

DI section is quite a calculation-oriented rather than quantitative aptitude section as compared to CAT.

There is a separate additional section for General Knowledge too where questions are based on business awareness too.

The number of questions in IIFT changes year-wise depending on the paper setting authorities.

The admission will be granted in any three campuses of IIFT located in Delhi, Kolkata, and Kakinada.

The exam is conducted by the National Testing Agency (NTA) and is a national-level examination.
IIFT 2023 Sectional Composition
As per the exam pattern, IIFT 2023 is supposed to consist of four sections which are Verbal Ability & Reading Comprehension, Quantitative Aptitude, Logical Reasoning & Data Interpretation, and General Awareness. The number of questions and marking scheme may vary as it changes from year to year. The test will be conducted in an online mode. The number of sections in contrast to last year was changed from six to four. Before stepping into the IIFT 2023 preparation, it is necessary for you to go through the exam pattern of IIFT given below.
IIFT Exam Pattern 2023
| | | | | |
| --- | --- | --- | --- | --- |
| Sections | No. of questions | Marks/question | Negative marking | Total marks |
| VARC | 35 | 3 | -3 | 105 |
| Quantitative Aptitude | 25 | 3 | -3 | 75 |
| DILR | 30 | 3 | -3 | 90 |
| General Knowledge | 20 | 1.5 | -0.5 | 30 |
| Total | 110 | | | 300 |
Now let us move on to the preparation part- "How to prepare for IIFT 2023?" Given below are some helpful preparation tips as recommended by experts and previous year's toppers.
Also read- How To Ace IIFT 2023?
How to prepare for IIFT 2023?
Though IIFT paper is unpredictable, you can prefer to look at the differences between previous years' papers in order to work out the strategies for IIFT 2023. These are some of the useful tips that can come to your rescue.
Get acquainted first with the detailed syllabus
It is necessary for you to be well known of the exact syllabus of IIFT including the topics, subtopics, and the weightage of each section when it comes to calculating the overall marks of the paper. According to the syllabus, you can plan your time table and decide which topics to work on more based on the weightage.
Create a daily time planner
The key to tackle the challenge of managing your hectic study time and social life is to make a time planner with even the minutest details. It should be like a daily planner – schedule all your daily activities, manage time and create a chart for each hour activity. Don't waste too much time on theory. If you have understood the basics, go on to attempt the sectional quiz. Beginning your IIFT preparation early will give you time to periodically assess yourself and overcome your weaknesses.
Marks per minute approach
The mark per question in the IIFT 2023 will be different for different testing areas, you need to attempt questions in a way that your score is maximized. English section and General Knowledge have less marks per question and also they take less amount of time. Similarly, QA and DI normally have the highest marks per question but they take your more time to solve. In other words, "marks per minute" is more crucial than "marks per question". So follow this strategy.
You might be interested in- IIFT 2023: Last Month Preparation Strategy
Importance and significance of mock tests
Mock tests have a great significance in IIFT preparation. Practicing them will help candidates in discovering the new tricks and shortcut approach to solve questions in less time. This is crucial for every serious aspirant because IIFT is one of the speed based tests. Another great benefit of solving mock tests of IIFT is that it helps in choosing which are the questions you should attempt and what are the ones to leave.
Previous year question papers
Work on sample questions and mock tests of previous years. This will help you in gaining knowledge of the past trends of IIFT question papers. You can refer to websites that provide free mock tests and access to sample papers or you can buy a test series too.
Quick Link- How to prepare for IIFT 2021 in 3 months
Expand your vocabulary by using flashcards
The Verbal Ability section of IIFT has a lot of questions on which you will be tested on the basis of your vocabulary. So here's an idea of how you can open your vocabulary door. Prepare "flashcards" which have on the words & their meanings along with two synonyms and two antonyms each. Now memorize, say these 10 sets of cards every day. But better know the usage of these words in a sentence. Now for this, you will be needing to read a lot. Read novels, read editorials of newspapers and if you watch Hollywood tv series, watch them with subtitles. This will be enough for you to excel in the English section.
Master your Reading Comprehension Skills
From the last few years, IIFT question papers have witnessed the four lengthy passages in English comprehension. They are lengthier than in any other MBA entrance exams. Practice all varieties of RC's. You can start with the short passages and then switch to practicing long passages. Also learn all the different types of tones of the passages like cynical, acerbic, dogmatic, humourous, incendiary, romantic, ironical, nostalgic, etc. There have been questions asked in the previous years about the tone of the author.
Attempt the General Awareness last
This section will consume very little time of yours. So it is advisable to attempt the questions from this section in the last few minutes. Brush up yourself on the business economy news like monetary and fiscal policy changes, prominent business personalities, etc. Read newspapers, current affairs, watch business news, and subscribe to monthly magazines. To prepare for static GK you can refer to Manorama yearbook or Lucent's GK.
Must check- How to Prepare for IIFT 2021 in One Month?
Be Accurate
Accuracy is one of the most important aspects that matter in IIFT. If you are sure of the answer you mark in addition to the good number of attempts you will crack the entrance with a great percentile. The accuracy factor can only come with clarity in concepts that you have to build while your preparation, consistent practice, and working on your weak areas.
Shortcut Tricks for Quantitative Aptitude
Prepare the basic concepts of Arithmetic, Algebra, Trigonometry, Probability, Permutation and Combinations, Binomial Theorem, and Geometry & Modern Math in a thorough manner. Adopt shortcut tricks that lead to them. Ace on mental calculation while preparing instead of using pen and paper while preparing. Using pen and paper only consumes your time more as the test will now be held in computer-based format only.
Importance of Breaks
It is well documented by research that human beings need to take occasional breaks from whatever it is that they are doing so that they sustain their concentration and enthusiasm levels. It is simply not practical to study for hours at a stretch. Taking short breaks in between your studies is a great way to prevent your brain from getting fatigued whether you are preparing for any competitive examination.
For detailed preparation tips, check section-wise preparation strategy for IIFT 2023.
Top MBA Entrance Exams
Questions related to IIFT
Showing 254 out of 254 Questions