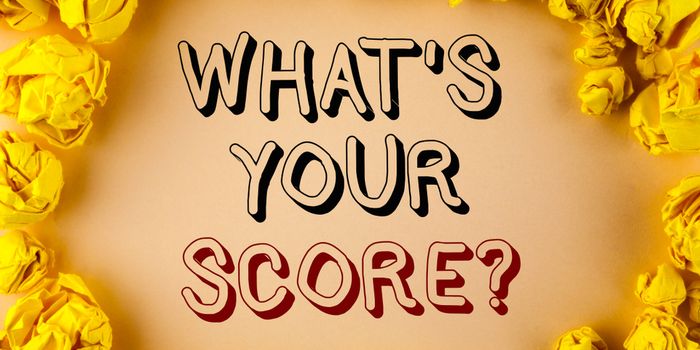 DU JAT Result 2018 – Delhi University has declared the DU JAT 2018 result on July 7. The first, second, and third lists have been published by DU in the month of July, 2018. The DU JAT result 2018 has been released in the form of names of candidates, the number of questions attempted number of correct and wrong attempts, total marks, percentage and equated percentage. As many as 24,405 candidates appeared for DU JAT 2018. Candidates can check the DU JAT 2018 result/ rank list from this page. Typically, University of Delhi first declares the rank and qualification status of respective candidates. Thereafter the participating institutes start selecting candidates based on the scores of DU JAT and performance in Class XII board examination. For checking the college, course allotment and the admission schedule, test takers can log in with their application number and login password to be provided during the registration procedure of DU JAT. In this article, aspirants would be able to get in information about the DU JAT result 2018 including the important dates, result download process, selection criteria, and procedure. 

Latest: DU JAT 2018 Cutoff Released (Including the First, Second, and Third Admission Lists)


Admissions Open Now
Manipal Academy of Higher Education
Admissions 2019 OPEN | MAHE #1 Private university in India QS world Ranking
DU JAT Result 2018: Important Dates
DU JAT Sample Paper
Download Free Sample Paper for DU JAT
Download Now
Events

Dates

DU JAT 2018 (Two shifts)

June 22, 2018

(8 AM- 10 AM) & (12 PM

- 2 PM)

Declaration of Result

July 7, 2018

Final ranks for college and course allotment

 

July 8, 2018 (10 AM)

College/course allotment

July 2018
The DU JAT 2018 results, as well as the allotment of college and course, notifies on the official UG admission portal of DU. After the DU JAT results 2018 get released, candidates would need to check their results/scores and evaluate their performance in DU JAT 2018. Test takers can follow the shared steps provided below to check their result of DU JAT 2018-
How to Check DU JAT Result 2018?
Candidates should visit the official website

The DU JAT 2018 result will be displayed on the computer screen

The result will consist of candidates' rank and their overall DU JAT scores and percentages 2018.

In order to check college and admission schedule of the Delhi University affiliated DU JAT 2018 participating institutes, logging with the login credentials to be provided during the registration process

View, download, print and save the DU JAT result for future reference.
Latest:

To Check DU JAT 2018 Result - Click here Or Check from the window given below:
To Check Rank-wise Result for Admission to BMS, BBA(FIA) and B.A.(H) Business Economics, 2018 - Click here
To Check List of not eligible candidates - Click here
To Check first admission list - Click here
To Check Second admission list - Click here
To Check DU BMS 3rd admission list 2018 - Click here
In the merit list of DU JAT 2018, the University of Delhi also mentions:
1. The maximum marks for candidates appearing in the two shifts are different. In Shift 2 paper, three questions were discarded after review of objections.
2. The marks displayed in the Equated Percentage column have been calculated as per "Notification: Normalisation process for JAT 2018".
3. The final ranks for college and course allotment shall be displayed by 10 a.m. on 8 July 2018. Preferences may be edited as per notified schedule.
DU JAT Result 2018: Details
The result of DU JAT 2018 contains the following components-
Roll Number of candidate

Candidate's Name

Maximum marks

Total number of attempted questions
Number of correct and wrong answers
Total marks scored
Total percentage
Equated percentage
Normalization Process for DU JAT 2018 - This year onwards, the merit ranking of candidates will be executed on the basis of normalized marks. The following factors will be considered in determining the merit ranking-
Number of test takers

The difficulty level of examination

Maximum marks obtained in the examination

Average score obtained by candidates. 
DU JAT 2018 Topper Details 
| | | | |
| --- | --- | --- | --- |
| Rank | Name | JAT Score | Overall Score |
| 1 | Arundhati Goel | 80.203046 | 85.906980 |
| 2 | Nidhi Kaushik | 81.979695 | 85.836802 |
| 3 | Kunal Vats | 80.156122 | 85.788979 |
| 4 | Chetna Bhagat | 78.470059 | 85.393038 |
| 5 | Aman Srivastava | 78.076277 | 85.312080 |
| 6 | Deeksha Agarwal | 400 | 324 |
| 7 | Hardik Malhotra | 78.628263 | 84.708371 |
| 8 | Abhi Bansal | 77.664975 | 84.519734 |
| 9 | Nitish Virmani | 76.776650 | 84.204822 |
| 10 | Ishika Arora | 76.649746 | 83.772335 |
What after DU JAT Result 2018?
Post declaration of DU JAT 2018 results, candidates should look forward to the admission in one of the participating institutes offering undergraduate programmes like BMS, BBA (FIA), and B.A (Hons.) Business Economics. However, candidates should know that only test takers who would appear for the entrance exam (Delhi University Joint Admission Test) will be able to check the DU JAT result 2018. The final ranks for college and course allotment shall be displayed by on July 8, 2018, at 10 AM.
DU JAT Result 2018: Selection Criteria
Aspirants should be aware of the parameters pertaining to the final admission which will be based on DU JAT 2018 performance and Class XII board exam. The weightage pattern for selection of students would be 65 per cent and 35 per cent respectively and it would be based on the rank computed from the combined weighted average of percentage scored in the All India Joint Entrance Test (DU JAT) and the percentage scored in the qualifying examination. Moreover, candidates should obtain at least 60 percent aggregate score in the qualifying examination baseThis document is now locd on a simple average of the percentage scored in four subjects, namely one Language (English), Mathematics and any two elective subjects listed by Delhi University.
List of the Elective Subjects-
Arabic

Bengali

Botany

Biology/ Biotechnology

Chemistry

Commerce/Business

Studies

Computer Science/Informatics Practices

Economics

English

French

Geography

German

Geology

Persian

Spanish

Hindi

Italian

Legal Studies

Philosophy

Physics

Psychology

Sanskrit

Sociology

Statistics

Urdu

History

Political Science

Home Science

Punjabi

Accountancy
As per the DU JAT eligibility criteria 2018, aspirants, in order to apply for the DU JAT 2018 exam, must have qualified the board examinations, conducted by a recognised board. The Senior Secondary School Examination must be of CBSE or any other examination which is considered equivalent by the conducting body (DU).
DU JAT Result Selection Criteria
| | |
| --- | --- |
| Components | Percentage (%) |
| Entrance Examination | 65 per cent |
| Qualifying Examination | 35 per cent |
DU JAT 2018 is a national level entrance exam which is conducted every year for shortlisting candidates for admissions to undergraduate programmes at Delhi University's affiliated institutes. The DU JAT application form 2018 was released on May 15, 2018, and the last date of application was June 7, 2018. The exam has been conducted on June 22, 2018, in two shifts in online mode. The answer key of DU JAT 2018 exam has also been declared on June 26, 2018, in online mode. 
Questions related to DU JAT