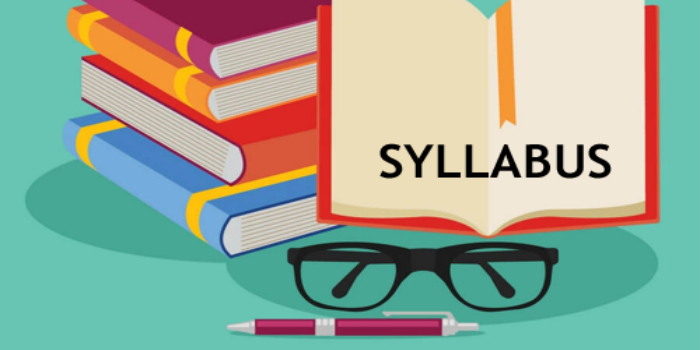 UPSEE MBA SYLLABUS 2018 - The Syllabus for UPSEE MBA 2018 exam has been released by the conducting board of the exam – Dr. A.P.J. Abdul Kalam University, Uttar Pradesh (AKTU). The UPSEE MBA entrance exam is held for the admission process to various Post Graduate Management Courses in the state of Uttar Pradesh. Candidates who wish to apply for the same must make sure that they have a look at the UPSEE MBA syllabus 2018. The syllabus has been divided into 4 sections carrying 100 marks each. According to AKTU, the management aspirants have to attempt Paper 9 (MBA) of the prescribed UPSEE MBA 2018 syllabus. Let's read the article to get all the information related the syllabus of UPSEE MBA 2018.
UPSEE College Predictor
Know your admission chances
Use Now
Before moving into the detailed syllabus, let's have a look at the exam pattern of UPSEE MBA 2018:
UPSEE MBA Exam Pattern
| | |
| --- | --- |
| Exam Duration | 2 Hours (120 minutes) |
| Type of questions | Objective (Multiple-Choice Questions) |
| Total Number of Questions | 100 |
| Total Number of Sections | 4 |
| Total Number of Marks | 400 |
| Maximum marks for a question | 4 |
| Negative Marking | No |
UPSEE MBA 2018 Marking Scheme – The exam has got 100 objective type questions carrying 400 marks. Every correct answer will be awarded 4 marks while there won't be any deduction in marks for the incorrect answers. It's advised that candidates should attempt all the questions as there is no negative marking. Now, let's have a look at the syllabus of the exam in detail as it'll help the aspirants to prepare for the exam in a systematic manner.
UPSEE MBA Syllabus 2018
The test is aimed at evaluating the verbal ability, quantitative aptitude, logical & abstract reasoning and knowledge of current affairs. The following table is a brief description of contents of the test paper.
APTITUDE TEST FOR MBA
UPSEE MBA Syllabus 2018: Section-wise division
Section

Contents

Section A (English Language)

Grammar, vocabulary, uncommon words, sentence completion, synonyms, antonyms, relationship between words & phrases and comprehension of passages.

Section B (Numerical Aptitude)

Numerical calculation, arithmetic, simple algebra, geometry and trigonometry, Interpretation of graphs, charts and tables.

Section C (Thinking and Decision Making)

Creative thinking, unfamiliar relationships, verbal reasoning, finding patterns trends and Assessment of figures & diagrams.

Section D (General Awareness)

 

Knowledge of current affairs and other issues related to trade, industry, economy, sports, culture and science
Solving sample papers of UPSEE MBA is a really good idea to prepare for the exam. The application process for UPSEE MBA 2018 commenced on January 23, 2018, and continued until March 30, 2018. The UPSEE MBA 2018 exam was conducted on May 6, 2018.
Questions related to UPSEE
Related E-books and Sample Papers