How to prepare for IIFT 2019 in 3 months
How to prepare for IIFT 2019 in 3 months – IIFT, one of the most popular MBA entrance exams in the country, is barely three months away. Knowing how to prepare for IIFT 2019 in 3 months can come in handy. The management aspirants who aspire to study International Business as a management specialisation, Indian Institute of Foreign Trade, Delhi, is the best place. However, getting into IIFT Delhi comes with scoring a high percentile in IIFT entrance exam followed by the multiple selection rounds. Renowned for its flagship MBA in International Business programme, the institute will conduct the IIFT 2019 exam on December 2, 2018, in offline (paper-pencil) mode.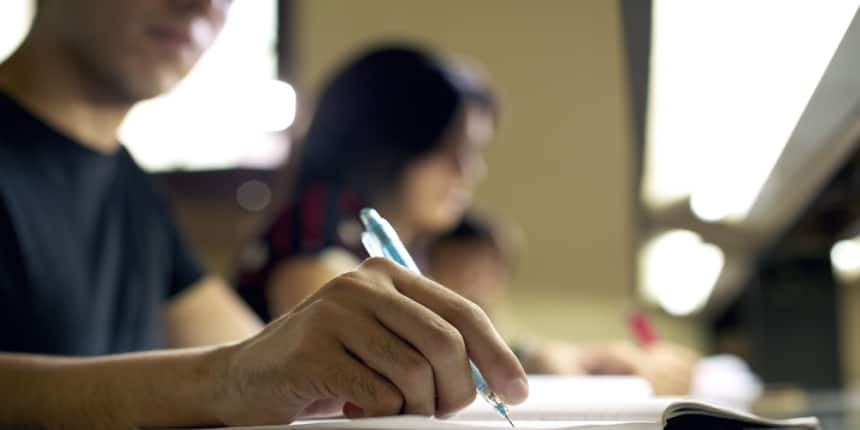 The exam has a similar competency and difficulty level as CAT and XAT. Around 60,000 candidates appear for the test every year for admission to IIFT Delhi and Kolkata offering around 600 seats. Cracking IIFT doesn't come easy. With less than three months to go for the exam, Careers360 tells how to prepare for IIFT 2019 in three months.
Let's start with understanding the exam pattern of IIFT 2019 as it's the first and the foremost step of preparation.
IIFT 2019 Exam Pattern
| | | | | | |
| --- | --- | --- | --- | --- | --- |
| Type | Section | No. of Questions | Marks/Question | Total Marks | Negative Marks/Question |
| Section I | Data Interpretation | 20 | 0.75 | 15 | 0.33 |
| Section II | Logical Reasoning | 20 | 1 | 20 | 0.25 |
| Section III | General Awareness | 18 | 0.5 | 9 | 0.17 |
| Section IV | Verbal Ability | 20 | 1 | 20 | 0.33 |
| Section V | Reading Comprehension | 16 | 1 | 16 | 0.33 |
| Section VI | Quantitative Aptitude | 20 | 1 | 20 | 0.33 |
| Total | | 114 | - | 100 | - |
The exam has six sections carrying multiple-choice questions (MCQs). The duration of the exam is 2 hours. There is no sectional time limit. Check last year's exam pattern in the table below:
*Note – The number of question in each section and overall questions keep changing every year along with the marking scheme. Generally, 1/3rd of the total marks allotted to a question is deducted for an incorrect answer.
How to prepare for IIFT 2019 in 3 months: Strategy for September
Focus on basics – Make sure you know the basics of all the topics/subjects covered in the IIFT 2019 entrance exam. You can use some of the recommended books for IIFT preparation to strengthen your basics. If your basics are clear, you are going to take less time to solve question(s) which will save your time eventually.
Practise sectional test papers – Practising sectional tests is a good idea to master a particular topic or subject. Try solving the sectional tests of the subjects you want to improve in almost every day. It will allow you to improve your performance in your weak areas.
Solve previous years' question papers – Apart from solving sectional tests, solving previous years' question papers is an excellent idea to know about the exam in detail. It will allow you to understand the exact difficulty level of the exam, types of questions, structure of the exam, etc. Once you know all of it, it would be easy for you to perform well in the actual exam.
Once in a week full-length mock test – When the exam is around three months away, it's ideal to start solving one full-length mock test at least once in a week so that you can complement your sectional test papers which you are solving on weekdays. Try solving the full-length mocks in a professional time-bound banner just like the actual exam. Do not take it for granted.
How to prepare for IIFT 2019 in three months: Strategy for October
Strengthening Basics – At this stage, the exam would be just two months away and it becomes even more important to polish your basics. So, keep revising and strengthening your basics is the thing to do.
Treat every Mock Test as actual exam – It is the perfect time to start solving full-length mock tests twice in a week to get real close to the actual exam. Harrsrhit Kansal, one of IIFT 2018 toppers, says, "I used to treat each mock as the actual CAT exam and made sure that I did my best in each of them. After appearing in mocks, I used to go through the results and in-depth analysis provided by the coaching institutes."
How to prepare for IIFT 2019 in three months: Strategy for November
Take Mock Tests every alternate day and Analyse – Now, the actual exam is just 1 month away. You should now be at a level when you are ready to take full-length mock tests at every alternate day with complete confidence.
Create an exam-day strategy as per your preparation level – Prepare an exam day strategy well in advance and try to implement the same in mock tests so that the same flow of attempting questions goes into the actual exam.
IIFT 2019 - Exam Day Strategy
Keep your calm and self-confidence – Do not forget to keep your calm and self-confidence high on the exam day. It's as important as the entire preparation strategy and the preparation itself.
Attempt what you know first – To get the best out of the exam, you must solve the questions you know first. By doing this, you will be saving a lot more time for the other questions which may require more time.
Common Strategy
Learn Time management – Kansal says, "IIFT has six sections to be completed in 120 minutes. So, proper time management is the key to success in this exam. For the section on General Knowledge, I regularly stayed in touch with the current affairs and latest happenings. To develop my strategy, I took past papers of IIFT in a proctored environment. Through this, I was able to determine the optimal allocation of time to various sections of the exam. For the first 90 minutes of the exam, I had allocated a sectional time limit for each section. In the last 30 minutes, I worked on maximising my total score."
Maintain Accuracy – Do not forget that the exam has negative marking and you cannot afford the wrong answers. So, make sure that you are sure about the answers you give.
Carry your IIFT 2019 admit card to the exam centre along with a photo id proof on the exam day. The registrations for IIFT 2019 concluded on September 24. However, the option to edit the application form is still available.
Also Read
How to prepare for IIFT 2019?
Best Study Material for IIFT 2019
Questions related to IIFT
Showing 199 out of 199 Questions