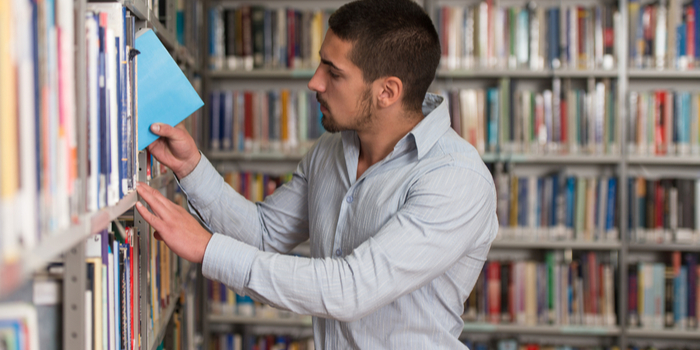 Best Study Material for IIFT 2019 Preparation – Indian Institute of Foreign Trade or IIFT is one of the finest and prestigious business schools in Asia for postgraduate management education. The institute conducts its own entrance test, IIFT Exam, which is a gateway to the MBA in International Business (IB) programme. Aspirants who are vying a seat in this B-School must burn the candle from both ends to excel in the exam in order to secure admission in IIFT. Experts recommend that the best study material for IIFT 2019 preparation, combined with a well-devised strategy, will help step up one's preparation radically. However, picking the best preparation material for IIFT 2019 becomes a problem with so many of them thronging the market.
MBA/PGDM Admissions Open 2019
Acharya School Of Management
This year, IIFT 2019 is scheduled for December 2, 2018, in paper-pen mode. The duration of the test would be two hours and based on previous years' pattern, the marking scheme for each of the six sections would be different. The following table will reveal the number of sections, their names and the marking scheme in the IIFT 2019 exam.
IIFT 2019 Exam Pattern
| | | | | | |
| --- | --- | --- | --- | --- | --- |
| S. No. | Section | No. of Questions | Marks per question | Total Marks | Negative Marks/question |
| I | Data Interpretation | 20 | 0.75 | 15 | 0.33 |
| II | Logical Reasoning | 20 | 1 | 20 | 0.25 |
| III | General Awareness | 18 | 0.5 | 9 | 0.17 |
| IV | Verbal Ability | 20 | 1 | 20 | 0.33 |
| V | Reading Comprehension | 16 | 1 | 16 | 0.33 |
| VI | Quantitative Aptitude | 20 | 1 | 20 | 0.33 |
| Total |   | 114 |   | 100 |   |
Now, after knowing the IIFT exam pattern 2019, it's vital to have a look at the syllabus. Candidates can prepare section-wise for the exam with the help of the syllabus of IIFT 2019.
Best study material for IIFT 2019 preparation
This article will aid in picking the best study material for IIFT 2019 preparation from the lot. The study materials suggested are easily accessible and many of the topics found in the study material are widely discussed on various forums on the web. Given below are some of the top recommended study materials for IIFT Exam.
1. IIFT Preparation Books
Books enhance knowledge and provide insights into all important topics, but the real problem poses when it comes to choosing the right one. The exercises and questions with varying difficulty level will also help you tackle the various type of questions which can be expected in IIFT 2019. Let us now look at the best books for IIFT 2019 preparation.
IIFT 2019: Best books for preparation of each section
The must-read books and study materials for IIFT 2019 are:
Best Books for IIFT Quantitative Aptitude
'How to Prepare for Quantitative Aptitude for CAT' by Arun Sharma. The chapter-wise concepts are clearly explained, the solved examples and the exercise problems, segregated into different levels of difficulty, helped too.

'Quantitative Aptitude For Competitive Examinations' by Abhijit Guha

'Quantitative Aptitude Quantum CAT Common Admission Tests For Admission into IIMs' by Sarvesh K Verma
Best Books for IIFT Verbal Ability and Logical Reasoning
Toppers strongly suggest inculcating the habit of reading the newspapers daily as it not only helps to boost vocabulary but also helps in staying up to date with current affairs – which is a bonus for the General Knowledge section. Best books for IIFT preparation for VA and LR are:
Logical Reasoning for the CAT by Nishit K. Sinha
How to Prepare for Logical Reasoning for the CAT by Arun Sharma

Verbal Ability And Logical Reasoning For The CAT by Nishit K. Sinha

Verbal & Non-Verbal Reasoning by R. S. Aggarwal

Verbal Ability And Logical Reasoning For The CAT And Other MBA Examinations by T.I.M.E.
Additional books to build vocabulary:
Word Power by Norman Lewis

Barron's Dictionary

High School English Grammar & Composition by Wren, Martin

30 Days to a More Powerful Vocabulary by Wilfred Funk and Norman Lewis
Best Books for IIFT Data Interpretation
Data Interpretation for the CAT by Arun Sharma

Data Interpretation for the CAT by Nishit K. Sinha
General Awareness preparation material for IIFT 2019:
Harrshit Kansal, 99.7 percentiler in IIFT 2018 shares his preparation strategy for this section "I regularly read 'The Economic Times' in order to keep myself updated with the current affairs and general knowledge. I also worked on verbal ability and reading comprehension through eclectic reading. Besides this, I had bought a book containing mock tests and IIFT question papers of the last 10 years."
Regular reading of magazines newspapers such as Business Today, The Hindu, The Statesman, The Economic Times, The Times of India etc. in online or offline mode is a must to score well in this section.
2. Sample papers and E-books for IIFT
IIFT toppers constantly stress on taking IIFT mock tests in the form of IIFT sample papers and previous years papers of IIFT.
Giving mock tests helps you figure out the areas in which you need improvement. However, just taking mocks is not enough, you must also work on the aspects that you assess in these tests. A section-wise preparation strategy and topic-wise break-up is extremely helpful and gives you an idea of what to focus on. Solving previous years' questions of IIFT also gives a very good idea of what kind of questions to expect and how to tackle them.
3. Go the extra mile with online blogs and Apps
For Reading Comprehension, IIFT 2017 Topper and 99.88 percentiler Pranay Suman Das recommends rcprep.com as a very good source. To crack the Verbal Ability of IIFT, start taking reading seriously. Keeping a small diary to jot down difficult words to remember. Mobile apps such as Knudge can further augment your vocabulary.
Says 99.99 percentiler and IIFT 2017 topper Siddharth Tripathi, "For GK, I followed a lot of blogs on the Internet like Washington Post and used services like Inshorts to stay updated about all the happenings of the world. Apart from this, I also read newspapers regularly."
Manan Shah, who aced IIFT with 99.94 percentile reveals " For Quant and LRDI, I used the study material provided by T.I.M.E. institute and some chapters from Total Gadha website. For Verbal/RC, I used to read newspaper and novels regularly.
4. IIFT Mock test series
One cannot stress the significance of mocks enough. Explaining the importance of mock tests, IIFT 2017 topper Deep Vashi says "For IIFT, I used to attempt a lot of paper-based mock tests but it is all about the rigorous practice at the end that matters the most."
The exam duration is two hours and usually, the total number of questions are above 110 which means you don't just have to solve questions but you have to solve them in a limited frame. Hence, the key to getting a good percentile in IIFT is to balance speed with accuracy.
Harrshit Kansal adds, "IIFT has six sections to be completed in 120 minutes. So, proper time management is the key to success in this exam. For the first 90 minutes of the exam, I had allocated a sectional time limit for each section. In the last 30 minutes, I worked on maximising my total score."
Anshuman Vijayvargia who studies MBA (IB) at Indian Institute of Foreign Trade says, "Cracking IIFT is all about speed and accuracy. I took a lot of mocks and kept a check on my speed as well as the number of right answers. IIFT has a particular cutoff for each and every section. So try to maintain a balance between sections."
5. Other platforms for IIFT study material
In addition to books and coaching material for basic study, mocks and advanced sectional tests, there are various Applications (Apps) on IIFT test training and practice questions. These Apps are available on Android and iOS platforms. Video tutorials on YouTube by various channels are a great source to prepare for the decision-making section in IIFT 2019.
Further, public discussion forums can prove to be useful in solving queries, exchanging preparation material and tips. It is an added advantage to post queries or seek experts' help with IIFT preparation. One of the recommended platforms that solve this purpose is Careers360's QnA which welcomes queries and discussion on B-School examinations.
Additionally, coaching study materials of reputed institutes especially tailored for IIFT aspirants are updated each year to keep up with the latest IIFT exam pattern and trends. Shedding light on the aid he received from his coaching institute, Pranay adds "I was a part of IMS, Bhubaneswar. Also, I subscribed to the examination module from Career Launcher. Although I don't believe coaching is necessary for entrances exams, it definitely makes the journey easier. In a world where most of your competitors go to coaching, to level the playing field, you might need the help they offer."
Aspirants, who would appear for IIFT entrance exam first time for the 2019-21 year, must read IIFT topper interviews to know how to prepare for IIFT, the exam-taking techniques and the best study material for IIFT 2019. Finally, it is all a matter of consistent practice and strategy that would impact the outcome of your preparation.
Questions related to IIFT