XUB Bhubaneswar Campus Virtual Tour
Xavier University (XUB) is located in Bhubaneswar, Odisha. The University offers various programmes at Under-Graduate and Post-Graduate level. Careers360 presents a virtual tour of XUB Bhubaneswar. Aspirants will get to know about the facilities available at the campus and its environment.
Xavier University has two campuses – 1. Xavier Institute of Management (XIMB) and 2. Xavier City Campus. Both the campuses are Wi-Fi enabled and offer all the necessary facilities. Let's know more about the University with its virtual tour.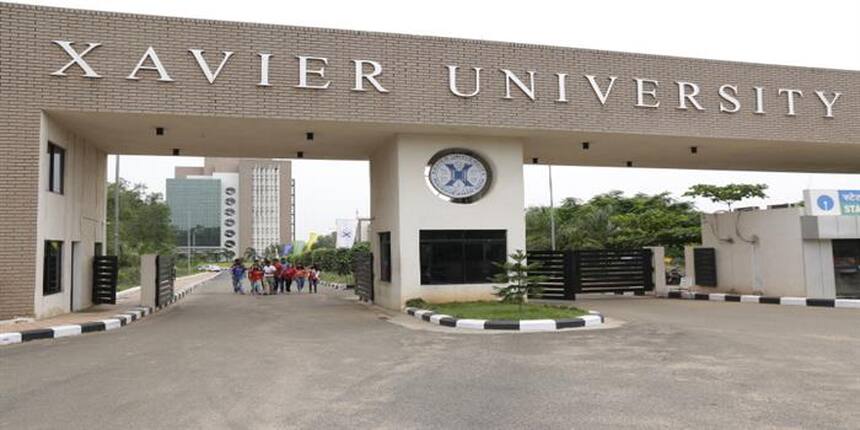 XIMB
The XIMB Campus is spread over 20 acres. The Wi-Fi enabled campus has hostels for both girls and boys, auditorium, management development centre, office complex, class-room complex, library and IT complex. It also houses various sports facilities.
XUB City Campus
The new Xavier City Campus is a fully digitalized campus with state-of-the-art facilities. It's located on 35 acres of land, in the Puri district of Odisha.
Classrooms
The classroom complex in both campuses is fully air-conditioned. The complex includes lecture halls, seminar halls, syndicate rooms, multi-media hall, and computer labs. The classrooms are equipped with educational audio/video equipment; tablet PCs, computers with large monitors, LCD projectors and network connections.
IT Facilities
The Computer Resources and Data Centre (CRDC) at both the campuses provide all IT and Computing resources to the students, faculty and staff of the University. All members of the university network have access to the internet 24/7.
Library
XUB Library has a huge collection of textbooks, reference materials, electronic databases and professional journals from all over the world, audio-visuals, working papers, annual reports, and summer projects. The XUB, XIMB, libraries also have various electronic resources in the form of Corporate and Economic databases (Indian/International). The library is also subscribing to BLOOMBERG database.
Auditorium & Management Development Centre
The XIMB campus houses a hi-tech air-conditioned auditorium with a seating capacity of 850 people. The campus also houses a Management Development Centre (MDC) with all modern facilities. It has 3 suites and 34 twin-sharing, air-conditioned rooms with a round-the-clock internet connection along with a mess.
Xavier Studios
The City campus of the University houses the Xavier Studios which consist of a professional audio studio, Online Video Production facilities, studio floor and edit suits lab, with modern equipment to train the students for the media industry. The studios come under Xavier School of Communications.
Hostel
There are separate hostels for boys and girls students in both the campuses. Both single and double sharing rooms are available to the students on campus. The mess facility is also available for the students. However, it's operated by private contractors and managed by students' committees. There are cafes available also at the campus to serve fast food items.
XIMB Updates and Articles
Questions related to XIMB
Showing 152 out of 152 Questions