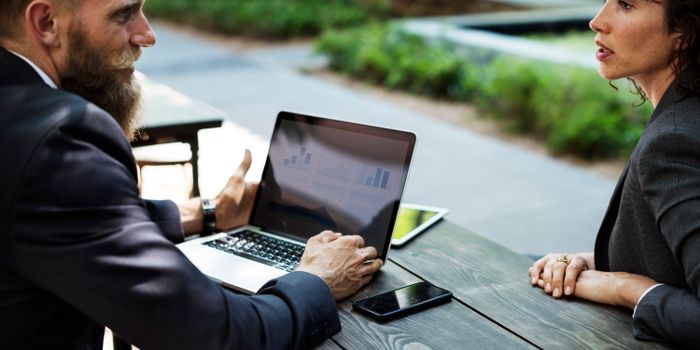 The Road to Placements –  Placement or recruitment process at B-schools is the ultimate display of two years' rigour, perseverance and hard work. With summer placements across B-schools coming to an end, the final placements processes at B-schools across the country is fast approaching. B-schools see to it that students are on the same page with advance market needs and hence prepare them for converting placement process into job opportunities. During the placement season, the expectations of the recruiters are sky high, and the campus placement process helps them zero in on candidates with the right business acumen and skills.
Admissions Open Now
LIBA- Loyola Institute of Business Administration
PGDM Registrations Open | Ranked No. 3 in southern region | 100% Placement
Compare Colleges
College Comparison based on Courses, Placement, Rank, Fee
Compare Now
There are plenty of Do's and Dont's in a placement process to grab the ideal job offer, nevertheless, the process is more than cramming up few GK questions and latest news. A light-hearted conversation or a narration of your personal experience could also fetch you your dream job. Here in this article, Samuel Seshanth Srivatsan, PGDM student at LIBA shares what's more about a B-School placement process and how students can prepare themselves for it.
The Road to Placements
The barometer to a college's efficiency, the test of an Institution's brand and the face of the B-School magnet that draws in its candidates! And finally with the 'season' of placements fast approaching, there is quite a lot of flurry in the minds of students; a rumble on the inside telling them "this is what you came here for and now is the time to put your foot on the throttle".
When I first joined college, we really never thought of placements even though that was one of my main criteria for selecting colleges. I had the time of my life meeting new people, getting used to volatile schedules and, to put it in a nutshell, living the 'awesome' life. Over time, that got institutionalised in my system! A routine that was not a 'routine' which made me stay in college from morning to night so much so that, I coined a term for myself – "the Day-Hosteller".
Jokes aside, we all know that the time to truly prove ourselves has finally arrived. The time when even the smallest of habits like daily sessions of newspapers, preparing PowerPoints, public speaking trials and case study analyses will pay rich dividends. But more than all these if there was something worth preparing for the most, it is the answer to the vaguest question in Interview History, "tell me about yourself". As clichéd as it may sound, most of us know so much about world leaders, business tycoons and economic empires that we fail to know about the most important person, the one who is in the spotlight- Ourselves!
I am pretty sure your preparations are going splendidly well but if there is something I would like you to take away from this note, it is to spend some time getting to know the person you are. Not only will this boost your confidence in interviews and show you areas of improvement, it will help you realise whether you will fit in the role or the organisation that comes knocking at the doors of your campus. At the end of the day, only when you are in the environment suited to your way of working can you grow and shine with superior performance.
So do whatever it takes! Be it asking people what they think of you or even down to something as simple as a cup of coffee with yourself, so that, when you sit in the interview, you can set the tone and pace and know for sure that, at that moment, you're your best and most positive self!
All the best for placements everyone! Blossom where you're planted!
More like Loyola Institute of Business Administration, Chennai
Questions related to Loyola Institute of Business Administration, Chennai