Careers360 Live Chat: Q&A session with Prof. S Guru Prashad from Management Development Institute(MDI), Gurgaon
Prof. S Guru Prashad from Management Development Institute (MDI), Gurgaon addresses queries from prospective management aspirants on different aspects related to admissions and course of MDI, Gurgaon. Careers360 formulated all the Q&A from the live chat session with Prof. S Guru Prashad from MDI (Management Development Institute), Gurgaon.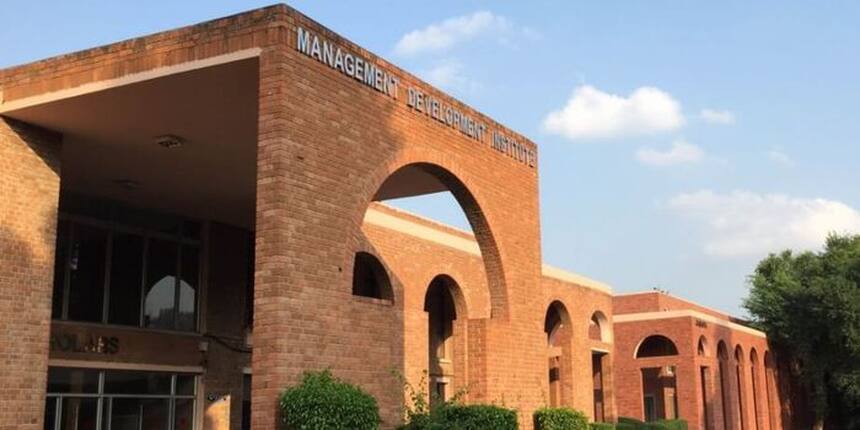 Mr. S Guru Prashad: Hi, I am S Guru Prashad, from MDI Gurgaon. Do you have any queries related to our institute?
Shantanu: Do you offer both MBA & PGDM programmes? Also, do you provide PGDM in Energy Management and Tourism Management? If yes, what is the intake and cut off for the same?
S Guru Prashad: We offer PGDM alone. We offer Energy Management as a specialisation in the Executive programme and the batch size is 120. However, we do not have specialisation in Tourism  Management.
Vijayaditya: I am planning for NMP(National Management Programme) from your institute this year. Currently, working as DGM HR with 12 years experience in Hinduja Tech, A Hinduja Group Company. Completed Masters in Physics from Pondicherry Central University (AIR-1 in the entrance exam) in 2002 and MSc Engineering (Lasers- Mechanical Engg) from the University of Liverpool with a full scholarship in 2004. Will my profile be suitable for NMP programme?
S Guru Prashad: You may pursue National Management Programme (NMP) as it is a relevant programme for you. You need to apply online on the homepage of our official website for NMP-2018. Also, prepare for the MDI test which will be on CAT exam pattern.
Priya: I want to pursue MBA/PGDM through Distance Learning programme. Is it possible at MDI Gurgaon? Can fresher apply as well?
S Guru Prashad: Priya, we do not have any distance learning programme in MDI Gurgaon. However, freshers can apply for the regular PGDM programme.
Arun: What was the CAT cutoff percentile last year? Do you accept any other entrance exam scores except CAT exams?
Mr. S Guru Prashad: Last year, the CAT cutoff percentile was more than 94 percentile. We do not declare the sectional cutoff.
We do not accept any other scores for the purpose of admission. It is only the CAT scores that is accepted for the PGDM programme.
Himanshu Jain: Do you have reservation based on categories? Do cut off percentile vary for scheduled caste/scheduled tribe candidates? Do you offer any scholarships to bright students?
S Guru Prashad: MDI does not have any reservation policy. All aspiring candidates have to undergo the same admission process. All scholarships can be availed post admission.
Pavitra: What is the academic score you consider for admissions? What is the admission procedure?
Mr. S Guru Prashad: We require 50 percent marks in 10th, 12th standards & undergraduate level. 50 percent is the minimum score requirement for all programmes in MDI, Gurgaon.
CAT scores are followed by GDPI rounds for the final selection.
Surekha: What percentage of students take admission at your institute from West India, especially Maharashtra? Do you provide separate hostels for boys and girls?
S Guru Prashad: We cannot confirm the same, however around 600 students give their WAT GD PI rounds at our Mumbai centre.
Yes, we provide separate hostels for boys and girls.
MDI Gurgaon Updates and Articles
Questions related to MDI Gurgaon
Showing 83 out of 83 Questions