How to Synchronize TISSNET Preparation with CAT Exam?
How to Synchronize TISSNET Preparation with CAT Exam? - Interest in a Master's degree attracts the thought of pursuing an MBA program. In India many MBA entrance exams are conducted for the purpose of admission. However, the most desirable out of all MBA entrance exams is CAT 2022. But it is not a piece of cake for everyone. Only those who have perseverance and dedicated attitude are able to make it to IIMs. Yes, good luck factor can't be denied. Apart from Indian Institute of Management's another B-School that is a heart throb for management candidates is TISS.
Stay up-to date with TISSNET News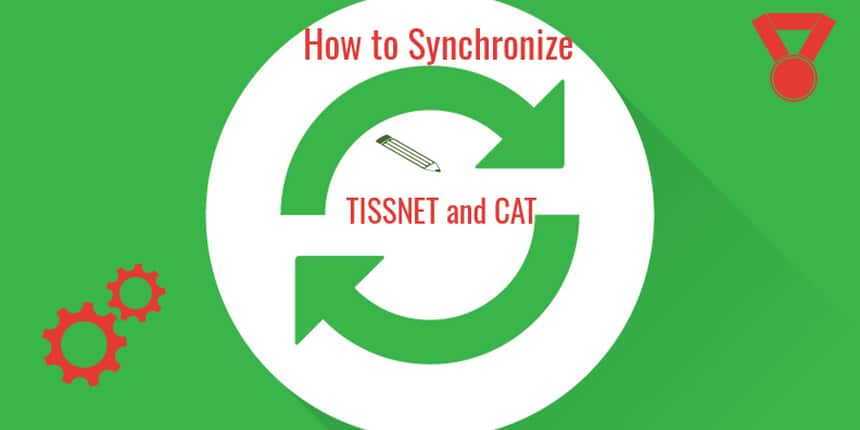 Candidates who prepare for CAT simultaneously study for TISSNET as well. For such candidates the situation of confusion always prevails regarding the study plan, simultaneous strategy and so on. Hence, in this article of how to synchronize TISSNET preparation with the CAT exam, Careers360 brings to you the major strategies to be followed for preparation. Along with that we will showcase the similarities and differences which were witnessed in both TISSNET and CAT. Read the complete article for better understanding. Before moving straight onto how to synchronize TISSNET preparation with CAT exam, let us first see what these two are -
What is TISSNET exam?
Tata Institute of Social Science (TISS), Mumbai conducts TISSNET a University Level Exam. Candidates who qualify TISSNET are required to appear for the TISS Management Aptitude Test (TISS-MAT) in addition to the TISSNET entrance exam.
What is CAT exam?
Common Admission Test, popularly known as CAT is a National Level Exam which is also conducted annually by IIMs on a rotational basis. The participation level of CAT is comparatively very high as compared to TISSNET. CAT 2022 exam was conducted by IIM Indore.
Exam Pattern of TISSNET and CAT -
Particulars

TISSNET

CAT

Sections

Three -

English Proficiency

Mathematics and Logical Reasoning

General Awareness

Three -

Quantitative Ability (QA)

Verbal Ability and Reading Comprehension (VARC)

Data Interpretation & Logical Reasoning (DI & LR

Time Duration

1 hour and 40 minutes

120 minutes (2 hours)

Sectional Duration

No

40 minutes

Marking Scheme

One mark will be awarded for every correct answer

0.25 marks will be deducted for every incorrect answer

3 marks are awarded for each correct answer

Negative marking of -1 for each wrong MCQ

No negative marking for incorrect TITA questions

No. of Questions

100 MCQs

100 (MCQs and TITA)
For Detailed Information on exam patterns of both, Quick Links can be checked
Major Strategies on How to Synchronize TISSNET Preparation with CAT exam -
Balanced Approach
Candidates who are planning to give CAT 2022 must make sure to devote two hours on each section. Both CAT exam and TISSNET exam have three sections, candidates can make study plan and prepare for both simultaneously. Since TISSNET 2022 has a basic section of general knowledge candidates are advised to devote at least one hour just to read the news and get aware with the general topics of social studies, politics, spots, art and culture, Indian history and related content.
Quick Link -
How to prepare for CAT 2022 along with other entrance exams?
Time Management
As per the CAT important dates and TISSNET MBA important dates, both exams are conducted in different months. CAT exam is conducted usually in November every year, while TISSNET is conducted in January/ February. CAT 2022 like previous year exams will definitely have sectional timing and negative marking scheme, hence time management is CAT is more important. Candidates should focus on answering questions (both MCQs and TITA) in such a way that along with accuracy is not affected.
Quick Links -
How to tackle TITA questions in CAT
How to do Time Management for CAT?
Focus on all Sections
Two sections i.e. english section and QA section of TISSNET and CAT 2022 are alike and the preparation can go hand in hand. Hence, instead of focusing on one section of each paper at a time, following tips can be followed by candidates -
Get hard copy of TISSNET 2022 syllabus and CAT 2022 syllabus

Highlight the similar topics and study the content in sync

Devote two hours on a daily basis to read and then revise what is covered

The only difference comes in preparation of general awareness section. In this section of TISSNET 2022, candidates will be required to put in some basic effort and devote extra one hour to be up on the ladder

Read as much as possible keeping in mind the TISSNET syllabus for general knowledge section
Solve Question Papers
One of the best ways on how to synchronize TISSNET 2022 preparation with the CAT exam is to solve the question papers of CAT in the last month until D-Day is near. Once CAT 2022 is conducted, candidates should focus on solving TISSNET sample papers. This exercise is suggested by experts to make candidates gauge their own performance on the basis of questions set solved while keeping an key on the time. Solving the CAT 2022 mock test will also be of equal importance.
Quick Link - Why, When and How to take CAT Mock Test
Questions related to TISSNET
Showing 174 out of 174 Questions