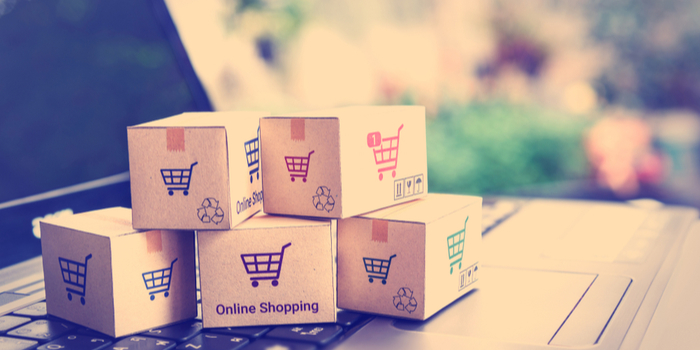 MBA in e-Commerce Management - Specialising in e-Commerce management encompasses the role and responsibility of looking after a website or application that focuses on the buying, trading and selling of products and services to the public or for business purposes. Some key factors of e-Commerce management involve the content, the design and overseeing such matters like security, online marketing and team management. MBA in e-Commerce is growing as a popular next-gen course as online businesses and e-Entrepreneurship is booming at a rapid pace. The growth of mobile and tablet devices implies that the number of businesses which are exploring new ways of making money online are also increasing. With the rapid penetration of Internet into third-world countries and mobile phone growing as a new medium of commerce in a massive scale, specialisation of MBA in e-Commerce Management is set to grow.
e-Commerce MBA programmes explore concepts in Web construction, marketing, general business management, data mining and business law. Let's know a bit more about MBA programme in e-Commerce Management and the opportunities it has to offer.
What is e-Commerce Management?
Master of Business Administration in e-Commerce is a postgraduate course that aims to equip graduates with the skills necessary to successfully manage an online business and/or the operations associated with it. During the course, students of e-Commerce Management will enhance their analytical skills and foresee changing trends in the area of online business. With the help of e-Commerce, businesses can carry out speedier transactions at a much lower cost.
B-Schools which offer MBA in e-Commerce
The following institutes offer MBA in e-Commerce:
1. Prin LN Welingkar Institute of Management Development and Research, Mumbai
2. Mittal School of Business, Lovely Professional University, Phagwara
3. Institute of Management Studies, Devi Ahilya University, Indore
4. Quantum School of Business, Roorkee
5. Ajeenkya DY Patil University, Pune
MBA in e-Commerce Management: Course curriculum
The curriculum makes students better at translating business skills into the online environment, as well as learn how to strategically manage the online business activities. MBA in e-Commerce may encompass the following courses:
Database marketing

Telecommunications

Financial accounting

E-system design

Marketing

Online Operations Management

Entrepreneurship in e-Commerce

e-Commerce Marketing and Strategy
MBA in e-Commerce: Career Opportunities
The areas or sectors where the graduating students can work in various sectors in the e-Commerce industry such as E-Business Consultancy, Health Services, IT, Financial Advisories etc. Job titles may include information systems director, Chief technology officer, Computer systems manager etc.
The core recruiting companies come from various areas like Finance, Accounting, Marketing, Human Resources, Operations, Banking and Insurance, Information Technology, Oil & Gas, Hospital Management, Total Quality Management (TQM), Supply Chain and Retail organisations in the online space.
Top recruiters of e-Commerce management graduates include
E-bay, Flipkart, Amazon, Snapdeal, Alibaba, Myntra, Paytm, Google, Just Dial, Yahoo etc.
Growth of e-Commerce Industry
e-Commerce has grown tremendously with the help of business of various degrees in cities like Delhi, Mumbai, Hyderabad, Kolkata and Bangalore. The e-Commerce sector is consistently developing and never hinted at a decrement. According to study done by Indian Institute of e-Commerce, by 2021, India is expected to generate USD 100 billion online retail revenue out of which USD 35 billion will be through fashion e-Commerce. Also, after finishing an MBA degree in e-Commerce, students can look for employments in:
e-Commerce Companies

Software Solution Firms

Online Auction Services

e-Commerce Solutions Companies

Business Process Outsourcing
Current Scenario of e-Commerce Industry in India
During the financial year 2016-17, e-Commerce sales in India reached USD 16. By 2020 online commerce sales is expected that e-Commerce sales will cross USD 120 billion, according to Kartrocket, a market research platform. The three principal driving factors for this growth are:
Participation of niche companies in online trading

The role of Foreign Direct Investment (FDI)

Implementation of GST (Goods and Services Tax)
Many Indian start-ups and Venture Capital (VC)- backed firms in India raised a record amount of fresh capital. Gozefo.com, a Bengaluru-based used furniture and appliances platform, has raised Rs. 60 crore (USD 9 million) in Series B funding from Sequoia Capital India, Helion Venture Partners and Beenext Pte. Ltd. Further, Amazon invested Rs. 6,200 crore (USD 1 billion) in e-Commerce arm in India during calendar year 2017, according to a report by Indian Brand Equity Foundation in 2018.
Road Ahead
The total size of e-Commerce industry (only B2C e-tail) in India is expected to reach USD 101.9 billion by 2020, as per a report by IBEF in 2018. Technology-enabled innovations like digital payments, hyper-local logistics, analytics driven customer engagement and digital advertisements will likely support the growth in the sector. Moreover, the growth in e-Commerce sector will also boost employment, increase revenues from export, increase tax collection by ex-chequers, and provide better products and services to customers in the long run.
INTERVIEW
Prof. Dr. Uday Salunkhe,
Group Director,
WeSchool, Mumbai and Bengaluru Campus
E-Biz roles range from conventional to functional business roles
Careers360: What is the significance of PGDM – E Business as a specialisation?
Dr. Salunkhe: e-Commerce has evolved as an organised platform. Today, every offline product/ service has an online representation and digital store. The trend has resulted in more demand for digital functional roles in mostly businesses interfacing customers.
The roles for E-Biz professionals range from conventional functional business roles to Pre-sales, Consulting, Business Analysis, Project Management to name a few.
Careers360: How does specialisation in 'e-Commerce Management' provide an edge over a general management programme in terms of job prospects and career growth?
Dr. Salunkhe: While there is focus on domain knowledge, the programme opens doors to a host of functional roles such as digital advertising, social media consultancy, marketing promotions, designer and customer service across tech and non-tech industry verticals. 
A student of PGDM e-Biz program e-Commerce can begin his/her new career innings in sectors like Banking, Finance, insurance, FMCG, Retail, Telecom, Analytics, Telecom, Digital media/Media etc.
Careers360: What is the admission procedure for this programme?
Dr. Salunkhe: The process remains almost similar as the general admissions. However, work experience is an added advantage.
The usual process includes unique profile based selection process which evaluates academic performances, work experience, group activity and personal interview along with the written test scores.
The selection process usually includes the best percentile in CAT, CMAT, XAT, ATMA, GMAT and state-level exams maybe accepted by the business schools. Basic eligibility of 50 per cent in graduation is mandatory.
Careers360: How do you ensure industry academia sync in your institute for this specialisation?
Dr. Salunkhe: We invite corporates from e-Commerce and IT sector to advise us on curriculum content and programme design.
We constantly engage our students through inter-B-School competitions and on-campus initiatives like Global Citizen Leadership, How Business Works, Summer Internships and Consulting Projects and so on. Such initiatives allow students to work on live projects from corporates and apply the knowledge.
During the course of the programme there are 40+ in-course expert talks on campus. These experts highlight the on-ground realities at work, thus apprising the students with reality.
Careers360: What are the specific qualities you look for in candidates seeking admission at your B-School for MBA in e-Commerce?
Dr. Salunkhe: One to two years of work experience in any field, knowledge about digital practises and passion to learn and relearn.
INTERVIEW
Mr. Aman Mittal,
Deputy Director,
Mittal School of Business, Lovely Professional University, Phagwara
Careers360: How is the market forecast like for students of PGDM – E Business?
Mr. Mittal: The e-Commerce industry in India is catching up with the world at a fast pace and is expected to replace the US to become the second largest market in the world by 2034. This growth is coupled with high demand for manpower skilled in e-Commerce management by organisations which per se bring hefty costs of training their general management employees in e-Commerce.
Careers360: What is the Unique Selling Proposition (USP) of the specialisation?
Mr. Mittal: Management professionals trained in the specialisation of "e-Commerce" are becoming one of the most-sought-after management professionals, thereby reducing the cost of training for the retailers.
A hands-on training approach is followed through skill based workshops like e-Commerce fundamentals, marketing & retail analytics, business analytics, business intelligence, data mining, data warehousing, big data, logistics etc.
Exposure to market challenges and their real-time analysis is what makes this specialisation different from others.
Careers360: What is your message for MBA aspirants planning to pursue specialisation in e-Commerce?
Mr. Mittal: e-Commerce sector is one of the most rapidly changing sectors in the business landscape due to its dependence on technology. The candidates opting for the field must be agile and quick learners with good communication skills, confidence and leadership.
Starting with a sector specialization at early stage and that too in a sector which is witnessing phenomenal growth will provide student a differentiator and a quick career growth.