How to prepare GK for TISSNET 2023
How to prepare GK for TISSNET MBA 2023 - One of the most important aspects of TISSNET 2023 will be TISSNET GK preparation. All entrance exams inevitably comprise questions on General Knowledge in one form or other basically to ascertain a candidate's awareness of his/her surroundings. Candidates opting for MA Human Resource Management & Labour Relations (HRM &LR) and MA Organisation Development, Change and Leadership (ODCL) of Mumbai Campus will have a Management Aptitude Test (TISS-MAT) along with TISSNET. In this paper, one of the sections consists of business awareness for which the TISSNET GK preparation guidelines are also mentioned in the article. Before knowing how to prepare for TISSNET GK 2023, it is important for the candidates to know the sectional composition and exam pattern of TISSNET 2023.
Latest Updates for TISS Mumbai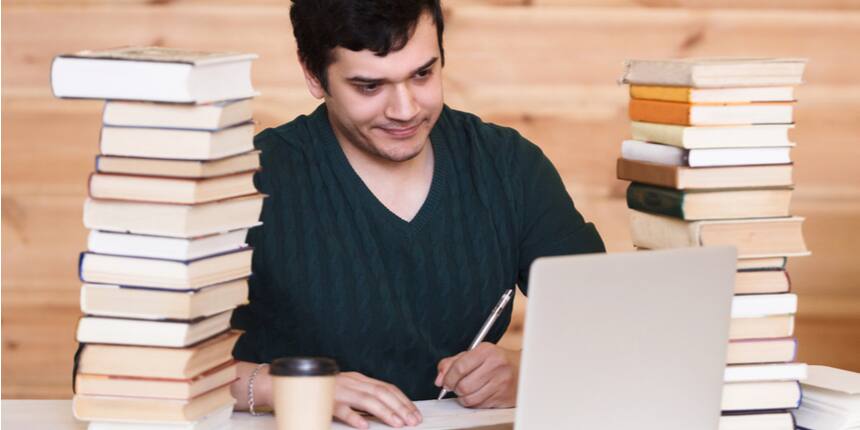 TISSNET 2023 Sectional Composition
Ousting CAT, almost all important MBA entrances test candidates on general knowledge. As GK is never a favorite section of students, this exam is considered difficult to score despite no negative marking. However, it is not so as most of the questions are asked from the polity, current social issues, history, and recent happenings.
The total number of questions in TISSNET 2023 will be 100. This section is of 100 minutes with no negative marking. The sectional cutoff for the TISSNET GK section is 35% (14 marks) while other sections have no sectional cutoff. Another set of 45 questions are for those appearing in TISSMAT too along with TISSNET. The duration of TISSMAT is 30 minutes and it carries 0.25 marks for every incorrect marked answer. There is no sectional cutoff in TISSMAT.
TISSNET Exam Pattern 2023
| | |
| --- | --- |
| Sections | Number of questions |
| English Proficiency | 30 |
| Mathematics and Logical Reasoning | 30 |
| General Awareness | 40 |
| Total | 100 |
| Duration | 100 minutes |
TISSMAT Exam Pattern 2023
| | |
| --- | --- |
| Sections | Number of questions |
| Comprehension | 15 |
| Management Data Interpretation | 15 |
| Business awareness | 15 |
| Total | 45 |
| Duration | 30 minutes |
GK for TISSNET/MAT 2023
The GK section in TISSNET has 40% weightage so it is one of the most important sections. The score in GK makes or breaks your chances of selection. In the case of the Business awareness section for TISSMAT 2023, candidates must focus on business and economy questions like monetary and fiscal policy changes, prominent business personalities, etc. There are two categories from which the questions will be asked in TISSNET 2023 for general awareness. So before you head on to preparation, let us know the two categories which will be useful for TISSNET GK preparation.
Static GK - In this, the questions are based on established facts in history that remain the same and are not susceptible to change. The candidates can refer to books like 'Lucent's GK' and online material for perpetuating such events in their minds.

Current affairs - This is a dynamic GK section in which the questions are asked which are liable to change from time to time. That is the current news, recent happenings, or any new technology being introduced in the market. For these, the candidates must daily read newspapers and subscribe to online alerts.
How to prepare GK for TISSNET 2023
The GK section for TISSNET consists of the following topics:
Syllabus for GK TISSNET 2023
| | |
| --- | --- |
| Current affairs | Geography |
| History | Polity |
| Science & Technology | Sports |
| Awards | Indian economic facts |
| Books | Social issues |
| Constitution | Programs & Acts |
| Miscellaneous | Census |
| UNO & its headquarters | Environmental Issues |
TISSNET GK Preparation Tips
While the GK section seems to be very vast, you can prepare effectively for it if studied from authentic and reliable sources. The key tips to prepare for TISSNET GK section are given below:
Previous year's GK papers
Practice TISSNET sample questions and mocks available on websites for static GK. This will help you in knowing the format of the GK questions. In Fact, many websites and online coaching institutes provide free access to sample papers and mock tests. So be updated on the current trends by practicing such papers.
Morning be like - A cup of hot tea with a Newspaper
This is an age-old method which most of you may find to be adopted by your elder family members. The difference being today's youth doesn't use this method to brush up their knowledge. Newspapers like The Hindu, The Economist, etc. are some of the pronounced informative newspapers. The editorial section in this news not only widens your purview but also improves your vocabulary and verbal ability.
Subscribe to Online Alerts
It is a very common thing to apprehend that many of you find it boring to read the newspaper on a daily basis. But with the modern update in our technology, even prominent newspapers have launched their mobile-friendly websites for which the users can activate the notifications for the top stories on their mobile. They make the information very crisp and still informing you about all the relevant details.
Monthly GK Magazines
Candidates can subscribe to monthly general knowledge magazines like :
Pratiyogita Darpan

Economic and Political Weekly

Manorama Yearbook
You can jot down the important points from them in your own notes or just highlight and refer whenever you want to. Online preparation does not come in handy in this context.
Stalk the GK section of every paper that falls in that year
As TISSNET mostly happens late, candidates must analyze all the questions of the MBA entrances that fall in that year. This is one of the most important tips as it will help you in the end months of your exam preparation. You will get a fair idea of trending TISSNET GK questions that could be asked probably in the entrance exam and the answers that you need to mark in the paper. Even if you have not given those exams, go to various sites and download the question paper. This will boost your preparation.
Thus if we come to the crux of the whole discussion about how to prepare GK for TISSNET 2023 you will find that it is not a catch-22 provided you are serious about the preparation. All you need is not to formulate your plan to study at the end time. Instead prepare from the 6 months before, synchronizing your preparation along with the other MBA entrances. Following these tips will definitely help you reign in the GK section of TISSNET/MAT 2023.
TISS Mumbai Updates and Articles
Questions related to TISS Mumbai
Showing 184 out of 184 Questions