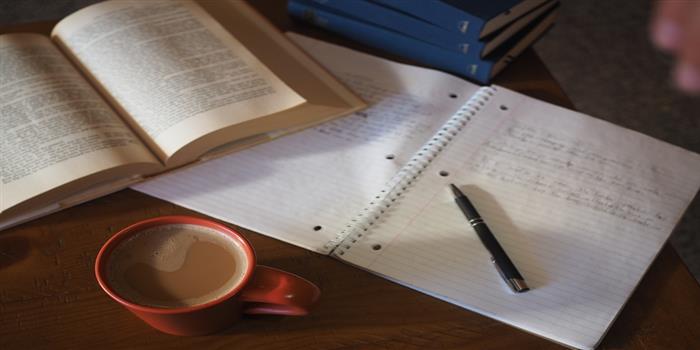 IIFT 2018: Last Month Preparation Strategy - We all have that enticement to crack an exam with high scores and take the glory of being a topper. And a way to yield to this temptation is through strategic preparation. But the point where students get stuck is how to prepare for an exam, especially, when there is one month left and how to strategically turn that month long preparation into success. Now that there is around one month left for the IIFT entrance exam, we bring to you tips from toppers and experts on the last month preparation strategy for IIFT 2018.
IIFT 2018: Last Month Preparation Strategy
In this preparation guide, we bring to you all the tips, mantra and strategies to provide you with guidelines in your preparation to score high with 30 days to IIFT 2018. The Indian Institute of Foreign Trade Entrance Exam (IIFT) is scheduled to be conducted on December 3, 2017, in a paper-pencil based format across IIFT exam centres in 20 cities across India. Let's start with 'IIFT 2018 : Last Month Preparation Strategy'.
1. Learn basics and practice mocks: IIFT entrance exam is divided into sections, and the foremost thing to do is to learn the basics of each section. Read books, solve last year IIFT sample papers, take online tips to learn the basic tricks and methods to tackle basic questions in each section.
A mock test is a practice exam or a revision test to make a student prepare in the best possible way for an examination. After taking mock tests, candidates can evaluate their performance and check in which areas they need to work hard. Barkha Jain cracked IIFT 2016 with 99.97 percentile. She says, "In the last month, I practised lots of questions and took two to three mock tests. During this time, I studied for six to eight hours a day. In the last two-three days before the exam, I didn't study anything. This freshened up my mind for the exam."
Practicing via mock test provides a fair idea about the type of questions that can be covered in the actual exam. Another Topper, Akanksha Sharma, who secured 99.27 percentile in IIFT 2016, talks about why mock tests must be an integral part of preparations. She mentions, "Make sure to attempt all the mock tests and the previous year papers in a time-bound manner around the final test date so that you don't have to worry much about time management."
Go through your mock tests and past few years' analysis to have an extensive learning and revision for IIFT. However, if you are already preparing for CAT 2017, XAT 2018 etc. than IIFT 2018 preparations gets a bit easier.
2. Focus on Sectional preparation: As per the exam pattern of IIFT 2018, the exam will be of multiple choice objective type paper divided into four sections, namely- English Comprehension, General Knowledge and Awareness and Logical Reasoning & Data Interpretation and Quantitative Analysis.
Preparing equally for all sections is important, as IIFT will have a sectional cutoff. Attempting less number of questions in a section can affect the overall score of a candidate. So it is advised to prepare and attempt a fair number of questions in all the three sections.  Your preparation plan needs to have section wise preparation strategy, which will guide you on how to attempt each section of the test.
General Knowledge & Awareness- IIFT 2018 has an entire section dedicated to GK. For this section, keep yourself updated about current events through newspapers, general knowledge books, and news. The focus should be on business and trade-related GK, as it is mostly covered in the IIFT exam. The questions in this section can range from current affairs, business, punch line of companies, top officials of big companies, major corporate events, famous award and prizes, world records, books and authors, science, history, geography, etc. 
Abhishek Agarwal, an IIFT topper with 99.85 percentile shares his insights and preparation strategy of the GK section. "For GK, I used to read newspapers and kept myself updated with the current affairs. Simultaneously  I worked on building my own opinions about things with a sound reasoning. During the test, I devoted 10 minutes to the GK section and divided the remaining time equally among the other sections," he says.
Logical Reasoning & Data Interpretation - Practice is the key in order to enable reading speed and comprehending the caselets. Sharing his preparation strategy, IIFT 99.98 percentiler Mohit Sharma says, "As far as LR & DI goes, practice is the key. I made it a habit to solve at least five caselets every day of different type so that I felt comfortable with the topic. The key here is to solve problems of almost every kind imaginable so that you don't have to waste much time during the exam to analyse the data."
Quantitative Ability - Basic conceptual clarity is the key here. Know the important topics and if you have the basics clear, practice as much as you can. Ishita Agarwal, another IIFT topper with 99.69 percentile shares, "For Quant, I focussed on all levels of questions and developed speed. It is of utmost importance. Topics like percentage, ratio and proportion, time and work were some at which I was good at. My weak areas were Probability and Functions. So, from the very start, I focussed on them and extensively practised these. I learnt the concepts with the help of mock tests. In the exam, I avoided the questions which I was not sure of or which consumed more of time. I optimised my performance through maximum accuracy for attempted questions."
Verbal Ability & English Comprehension- For English Comprehensive reading articles over web and writing a concise summary will prepare you for the exam. This will help in identifying the main idea and structure of the article. Take feedback from other students as well. It will allow you to discard any other information which is not necessary. Shikhar Mahalwala, who secured 99.77 percentile in IIFT 2016 states, "For English Comprehension, I read a lot. Having a large vocabulary base in your mind really helps. Even the questions which were not directly vocabulary based become easier. Along with it, I practised a lot of Reading Comprehensions from various online and offline sources. I attempted only those questions which I was sure of. This is one section where most students struggle with accuracy."
3. Maintain speed and Accuracy: IIFT exam checks for speed as well as accuracy. Time per question in IIFT exam is significantly lesser than that in other management exams. So it becomes vital to develop a good speed to attempt all the questions within the time frame.
Abhishek Agarwal, on preparing while keeping a sharp eye on speed and accuracy says, "My preparation strategy was based on learning the concepts and then increasing my accuracy and speed in applying those concepts as these are of paramount importance to crack the exam." Cracking IIFT is all about investing your time judiciously and keeping a check on accuracy simultaneously.
4.  Practice in Paper-pencil mode: It's time to loosen the grip over your mouse and tighten over the pencil! IIFT is a paper-pencil based exam and you must have practised in a paper pencil based format. The most significant difference of IIFT and other MBA entrance exams is the pencil-paper format. To prepare for this difference take IIFT specific mocks in pencil-paper format.
5. Attempt easy questions first: This statement might be cliched but is all the more true for every aspirant; candidates must need to manage their time well to save time for revision. It is important for students to attempt easy questions first while preparing for the exam and even while actually attempting it. The idea is not to get stuck with difficult questions and waste time. So while preparing via mock tests, attempt simple and familiar questions with a sharp eye on the time.


IIFT 2018: Exam Basics
The exam features 120 to 135 questions.

The total time allotted for the exam is 120 minutes.

Areas tested in the exam: English Comprehension, General Knowledge, Logical Reasoning and Quantitative Analysis

No sectional time limit in the pencil and paper exam.

Differential marking scheme, allocating marks according to the question type (this makes it very important for a student to carefully spot marks for various sections in the exam).

The exam generally has a one-third negative marking.
IIFT offers two years full-time MBA in International Business, at two of the IIFT campuses- IIFT Delhi, Kolkata and Kakinada. Each year at around 60,000 aspirants appeared for the test. The application started from July 25 and ended on September 15. IIFT 2018 admit card will be released on November 15, 2017. IIFT 2018 entrance exam is scheduled to be conducted on Sunday, December 3, 2017, and the results are likely to be announced in the third or fourth week of December 2017.


Also Read
Other B-school Features:
Questions related to IIFT