Main Difference Between Deemed & Private University, State vs Central University
In India, there are different types of universities which are classified based on their ownership and management. Moverover, these different types of universities in India has its own special characteristics. The three main types of universities in India are autonomous, deemed, private, state and central universities. But what are the key differences between autonomous, deemed, private and state universities? In this article we have listed a detailed difference between universities in India to help our readers to understand it better. So, befre, applying to universities in India, read the article and find out which type of universities in India is best suited for you.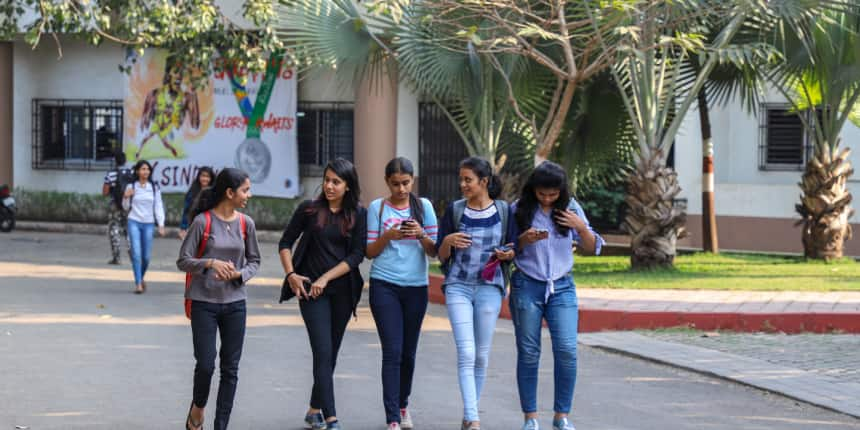 Difference Between Autonomous, Deemed, Private, State & Central Universities
Understand the difference between universities in India better with the help of table given below:
| | | | | |
| --- | --- | --- | --- | --- |
| Central | Autonomous | Private | Deemed-to-be | State |
| Carry out their own admissions procedure | Increased academic liberty to modify courses and curriculum | They have the ability to design their own curriculum. | They have the power to create their own curriculum. | Carry out their own admissions procedure |
| Award degree to students | Degrees are typically conferred by affiliated universities (with the exception of few Central / State-funded schools like as IIMs and IITs). | Students may be awarded a certificate or a degree after receiving clearance from the UGC. | Students may be awarded a certificate or a degree. | Award degree to students |
| Can decide their own syllabus and admission process | They have complete autonomy over their everyday operations, curriculum, and admissions procedures. | For everyday operations, must follow UGC rules and regulations. | Complete autonomy or independence in deciding on courses, curriculum, admissions, and costs | Can decide their own syllabus |
| Comes under the administrative control of central government. | Comes under the administrative control of Department of Higher Education (DHE), MHRD | UGC approved institute | On the suggestion of the UGC, the Department of Higher Education (DHE), MHRD, given autonomy. | For admission, they conduct their own exams |


What is Autonomous Universities:
These universities have the power to prescribe their own courses and syllabi and also conduct their own examinations. They are not affiliated to any other university and have complete academic freedom. Examples of autonomous universities in India include Indian Institute of Technology (IIT), Delhi, Jawaharlal Nehru University (JNU), Delhi and Kerala University.
What is Deemed Universities:
Deemed universities are one type of university that is becoming increasingly popular in India. Deemed universities are institutions of higher education that have been declared by the government to be on par with traditional universities. This means that they are able to offer degrees and other educational programs that are recognized by the government. Deemed universities are often established by private organizations or individuals, but they can also be set up by state or central governments. These universities typically have more flexibility than traditional universities when it comes to their curricula and teaching methods.
These are the universities in India that have been declared as "deemed to be university" by the Central Government under Section 3 of the University Grants Commission Act, 1956. Deemed universities have the same status as regular universities in terms of funding and recognition by statutory bodies such as the Medical Council of India (MCI) and the All India Council for Technical Education (AICTE). Examples of deemed universities in India include Manipal Academy of Higher Education, Karnataka and Amrita Vishwa Vidyapeetham, Tamil Nadu.
One of the main advantages of deemed universities is that they can offer a more personalized education experience for their students. They also tend to be more affordable than traditional universities, making them a good option for students who want to get a quality education without spending a lot of money.
If you're interested in attending a deemed university in India, there are a few things you should keep in mind. First, make sure to do your research to find a reputable institution. Second, remember that these schools typically have fewer resources than traditional universities, so you may need to be more self-motivated in your studies. Finally, be prepared to pay tuition fees that are lower than what you would pay at a traditional university.
What is Private Universities:
A private university is an institute of higher education that is not owned or operated by the government. Private universities are established by private organizations or individuals with the approval of the relevant state government. They receive no financial assistance from the government but are permitted to charge students a fee for admission and tuition. Private universities in India include Ashoka University, Haryana and OP Jindal Global University, Haryana.
Private universities may be accredited by the state in which they are located, but they are not subject to the same rules and regulations as public institutions. Most private universities are for-profit entities, meaning that they generate revenue through tuition and other fees charged to students. Some private universities are nonprofit organizations, however, and may receive funding from sources other than student tuition.
Private universities typically have smaller class sizes than public institutions, and they often offer more specialized programs of study. Many private universities also offer online or distance learning opportunities.
What is State Universities:
State Universities are maintained by the state governments in India and follow the syllabus prescribed by the University Grants Commission (UGC). State Universities offer undergraduate, postgraduate, and doctoral programs. The admission to these universities is done on the basis of entrance exams like JEE Main for engineering, NEET for medical, etc. These universities also have affiliated colleges that offer programmes under their supervision. Notable state universities include Anna University, Osmania University, Kerala University, etc.
What is Central Universities:
There are several types of universities in India, each with their own admissions process and curriculum. Central Universities are administered by the central government and are typically more competitive to get into than other types of universities. Students who attend a Central University can expect to receive a high-quality education that will prepare them for success in their chosen career.
Conclusion
It is always good to be aware of the differences between various types of universities, so that you can make an informed decision about where to study. Each type of university has its own advantages and disadvantages, and it is important to choose the one that is right for you. I hope this article has helped you to understand the difference between autonomous, deemed, private, state and central universities, and that you will now be able to make a more informed choice about your own education.
Main Difference Between Deemed & Private University, State vs Central University