XIME Bangalore Campus Life Interview with MBA Student, Dhanyanatha PD
Pursuing MBA or PGDM from a good B-school leaves a student with a huge scope of career opportunities. The students are known for having a degree that too from a reputed institute. Xavier Institute of Management and Entrepreneurship (XIME), Bangalore is one such institute that offers AICTE approved two-year, full-time residential PGDM programme. In order to gain insights of campus life at XIME Bangalore, Careers360 interviewed first year PGDM student (batch 2020-22), Dhanyanatha PD. He shares about the social activities and extracurricular facilities provided at the college, hostel life, student faculty ratio, companies that come for recruitment, placements in college and much more. Let us check in detail about the campus life at XIME Bangalore.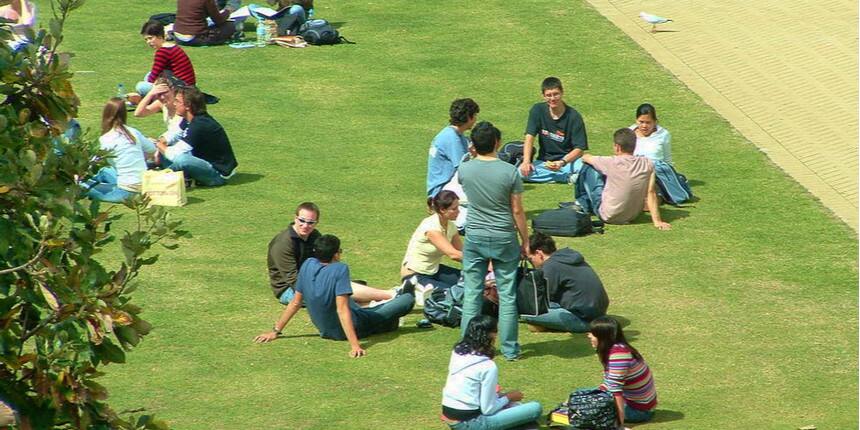 Careers360: Tell us something about yourself such as from which place are you from?
Dhanyanatha PD: Graduation from the College of Agriculture, Hassan in B tech (Food Science and Technology) in 2020. I belong to the Subramanya Dakshina Kannada.
Careers360: Presently which course are you pursuing and in which year are you?
Dhanyanatha PD: Pursuing first year PGDM
Careers360: Did you face any difficulty in the initial months when you joined the institute?
Dhanyanatha PD: No, because I spent 8 years at the hostel, so it wasn't difficult for me to adapt.
Careers360: What activities are offered in the institute? Are there any clubs etc. for the various extracurricular activities? Which ones have you taken up and are a part of?
Dhanyanatha PD: Seminars, guest lectures, sporting and cultural programs. Clubs are classified into two wider sectors, such as the core club (finance, human resources, operation, analytics and marketing) and the non-core club (Rotaract, Xseed). I'm part of Enactus, Enactus, the biggest experiential learning site in the world.
Careers360: Describe a typical day at your institute – what do you do from the time you wake up till you go to sleep?
Dhanyanatha PD: Class begins at 8:30 am and Breakfast starts at 7:30 am, classes of period 1hr 10 min until 5:10 pm lunch break from 12:20 pm to 1:30 pm in between, library will be open until 9 pm and evening to the gym and hostel closes at 9 pm on weekdays and 9:30 pm on weekends and dinner from 7:30 pm to 8:45 pm
Careers360: Tell us about the faculty-student ratio here and about the teacher-student relationship in your understanding.
Dhanyanatha PD: Faculty-student ratio is 1:15. Professors are intellectual and approachable.
Careers360: What all facilities do you have on the campus? What do you like here the most which you feel is unique and differentiating?
Dhanyanatha PD: We have basketball court, Shuttle court, Table tennis, Computer lab and Library
Careers360: How comfortable are your hostels and how about the cleanliness factor over there?
Dhanyanatha PD: College is providing all the basic facilities like hot water facility, washing machine etc.
Careers360: What about the medical facilities? Can you avail requisite medical attention if needed in an emergency?
Dhanyanatha PD: Medical facility is available and they are available when it is necessary and even warden is very helpful, she is available 24*7
Careers360: How do you balance your studies, projects, exams and other activities?
Dhanyanatha PD: Separate the job according to the priority and stop procrastination because the work will just stack up.
Careers360: Tell us about the clubs and societies at the campus and how significant are they from your point of view or students' point of view?
Dhanyanatha PD: Clubs work well; the MBA not only offers book information, but also knows how to coordinate programs and give a student room to try new things and learn new things.
Careers360: Is there any in-house magazine or journal for the latest events or happenings at the institute?
Dhanyanatha PD: Newsletters are published quarterly, which cover whole college activities.
Careers360: What are the popular hangouts at the institute? What, according to you, are the most-visited places nearby?
Dhanyanatha PD: Back market, Dmart are the most visited place, we get all the necessary items
Careers360: How do you spend your leisure time at the campus?
Dhanyanatha PD: Whatever time we get, no such leisure time, I go for a walk with my friend
Careers360: Do you have any Facebook page of your campus where the students express their views, jokes or ideas, or maybe even a blog where they write about their experience of life at campus?
Dhanyanatha PD: College has a Facebook page, and most of the views have been shared on each club's Instagram page and it is a very social site.
Careers360: What type of companies come for campus recruitment and what percentage of students get placed every year? How is the recruitment process here?
Dhanyanatha PD: Most of the companies are IT businesses and the placement rate is 100% so far, the placement process is really structured, students have to give their CV to the member of the Placement Committee and then send them to the business for primary filtration and later call for PI and GD.