MBA in Banking & Finance Management: Indian Economy's Trump Card
MBA in Banking & Finance - A fully developed BFSI (Banking, Financial Services and Insurance) sector is a must for an economy to progress. And that's why, MBA in Banking & Finance management programme is very crucial. Some of the topics covered in the programme are Banking Operations, Financial Accounting, Services Marketing, Legal Aspects of Banking, Investment Banking, Business Communication, Taxation etc. As infusion of technology and expansion of services is resulting in a surge in demand for professionals with requisite qualifications, the MBA in Banking & Finance management programme is aimed to produce smart finance professionals as per the industry's demand. Now, let's understand the depth of the sector and more about the MBA in Banking & Finance management programme.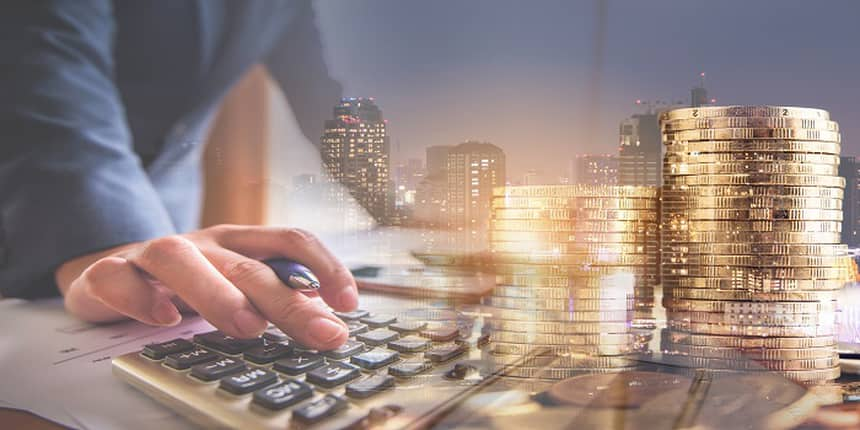 What is Banking & Finance Management?
An MBA in Banking, Finance and Insurance combines the study of modern economics with banking and finance. Students of this specialization are introduced to a broad range of economic subjects, including banking, financial intermediation, asset and liability management, financial decision-making, financial markets and institutions, and accounting. The MBAs in BFSI usually work according to the product requirement of individuals or groups of people and help them with financial solutions.
Facts about BFSI Sector
The Banking sector comprises nearly 90 percent of country's total financial services with the potential to become the fifth largest banking industry in the world by 2020 and the third largest by 2025, according to KPMG-CII report.

The Indian Banking system consists of 27 public sector banks, 20 private sector banks, 42 foreign banks, along with 61 Regional Rural Banks (RRBs) and more than 90,000 credit cooperatives, besides a handful of payment banks.

The sector's assets reached USD 1.8 trillion in FY14 from USD 1.8 trillion in FY14 from USD 1.3 trillion in FY10, with 70 percent of it being accounted for by the public sector.
Further, ever since the Reserve Bank of India (RBI) approved companies to commence their payment banking operations in 2015, India has witnessed four complete functioning payment banks, including Airtel Payment Bank, India Post Payments Bank Ltd, Paytm Payments Bank Ltd, and Fino Payments Bank. Post the RBI approvals, it has brought yet another revolution after the huge expansion of core banking sector into rural areas.
As per the report, the Indian insurance industry, being a major part of the Banking and Finance industry, comprises 53 insurance companies of which 24 are dedicated to life insurance business and 29 are non-life insurers. Among the life insurers, LIC (Life Insurance Corporation) is the sole public sector company. Apart from that, among the non-life insurers, there are six public sector insurers.
The life insurance sector recorded a new income of Rs. 1.38 trillion, and a growth rate of 22.5 percent, during April 2016 to March 2017. Meanwhile, the general insurance industry boasted a 12 percent (Rs. 105.25 billion) growth in April 2016.
With such a growth rate, Banking, Financial Services and Insurance sector is expected to recruit millions of employees in coming years. According to industry estimates, by 2022, the BSFI sector workforce requirement is expected to be about 4.2 million and the sector may create up to 20 lakh new jobs in the following 5-10 years.
MBA in Banking & Finance - Road Ahead for the Sector
Enhanced spending on infrastructure, speedy implementation of projects and continuation of reforms are expected to provide further impetus to growth. These factors suggest that India's banking sector is also poised for robust growth as the rapidly growing business would turn to banks for their credit needs.
The advancements in technology have brought the mobile and internet banking services to the fore. The banking sector is emphasizing on providing better services to their clients and also customise their technology infrastructure, in order to strengthen customers overall experience as well as give banks a competitive edge because India's insurable population is expected to touch 750 million in 2020, with life expectancy reaching 74 years.
Life insurance is forecast to comprise 35 percent of total savings by the end of this decade, as against 26 percent in 2009-10 (IBEF Sectoral Report). 
All these figures indicate that a specialised MBA in Banking & Finance Management programme is extremely crucial to provide the industry specific professionals.
INTERVIEW
Dr. Manisha  Ketkar,
Director, Symbiosis School of Banking and Finance
Addressing a growing demand for trained workforce
Careers360: In terms of career opportunities and self-growth, how does MBA in B&F compare with a traditional MBA?
Dr. Manisha: Given that a strong and resilient banking system is critical for fuelling and sustaining growth, the importance of having industry-ready manpower cannot be over-emphasized. MBA (Banking and Finance) program has been designed to deliver necessary education and skillsets. This specialization enables students to address the growing demand for the trained workforce in the banking and financial services.
Careers360: How receptive has the audience been for MBA in Banking and Finance?  
Dr. Manisha: Banking and Finance sector has grown in terms of speed, accuracy, transparency and returns. Needless to say, the requirement of human resource throughout the period has seen an upward trend and is predicted to see an even steeper graph. Technical skills coupled with hard work is bound to open many windows for those candidates willing to venture into this sector.
Careers360: What are the specific qualities you look for in candidates seeking admission for this specialization?
Dr. Manisha: Leadership skills, analytical and problem-solving skills, communications skills and most importantly, an interest in Banking and Finance.
INTERVIEW
Prof. R. K Mishra,
Director,
Institute of Public Enterprise
Get an edge over others
Careers360: How does specialization in 'Banking and Finance' give an edge over a general management programme?
Prof. Mishra: Banking and Finance constitutes the field of financial services, which is growing at a rate of 10 percent per annum all over the world. Its growth in India is seven percent. However, it contributes to 12 – 14 percent of the GDP. The industry is poised to grow at a rapid pace in future. Such management students who have been specialized in Banking and Finance or those who have done a full-fledged course in Banking and Finance would have definitely an edge over others in India and brighter prospects of placements in Banking and Finance industry abroad.
Careers360: What is the USP of the specialisation that you offer?
Prof. Mishra: Our USP is a teaching programme offered by experts from academia, research and industry. Added to this is the spice of foreign experts teaching the programme. Top executives from insurance, banking and financial services bring in their long exposure and hands-on experience in public and private sectors and government. Our speciality of the programme is built around hard and soft aspects. Hard aspects include cutting-edge courses such as banking technology, financial services software, digitization and risk management. Soft aspects include banking and financial services related communication and understanding of the current changes impacting the industry. 
Also Read
Quick Guide to MBA Banking & Finance