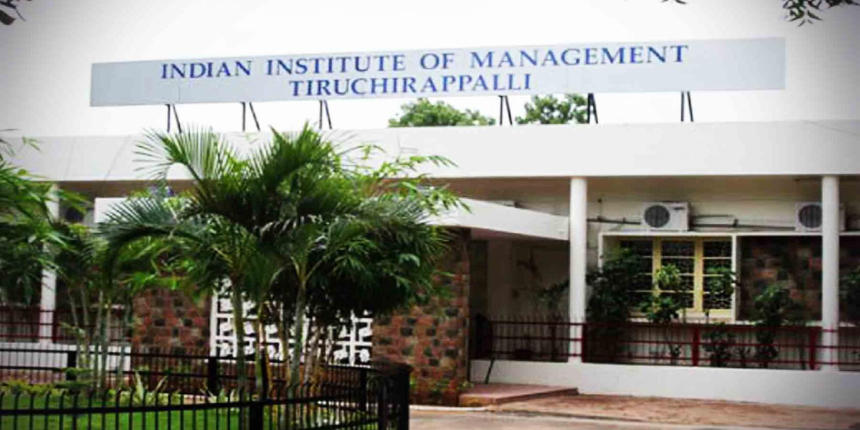 IIM Trichy Admission Criteria 2019 – IIM Tiruchirappalli or IIM Trichy has released the admission criteria for its 2019-21 batch with keeping the weightage to all the selection factors including CAT score, WAT, PI, Work Experience, etc. same as last year. However, the Institute has increased the CAT cutoff criterion for General category candidates to 95 percentile from 90 percentile last year. As per IIM Trichy admission criteria 2019, the CAT cutoff for shortlisting for WAT & PI has been significantly reduced for the reserved categories. The components of the final selection are CAT score, Personal Interview (PI), Written Ability Test (WAT), Work Experience, Past academic performance, Diversity and Professional qualification. All the candidates who have applied to the Institute for admissions must check the IIM Trichy admission criteria 2019 to know all the details related to the selection process at the institute. 
Stage 1: IIM Trichy Admission Criteria 2019 – Shortlisting candidates based on CAT score for WAT and PI process
Compare Colleges
College Comparison based on Courses, Placement, Rank, Fee
Compare Now
In this stage, the Institute shortlists the candidates for WAT and PI process on the basis of their CAT scores. Candidates must know that achieving the CAT cutoff percentile is a necessary but not sufficient condition for being shortlisted. The following table explains the minimum eligibility criteria i.e. CAT sectional and overall percentile.
IIM Trichy Cutoff for CAT 2018 – Category-wise Minimum overall and sectional CAT 2018 Percentile for shortlisting
Category

DILR

Percentile >=

VARC

Percentile >=

QA

Percentile >=

Aggregate

General

80

80

80

95

NC-OBC

60

60

60

78

SC

50

50

50

60

ST

30

30

30

40

DAP

30

30

30

40
*VARC – Verbal Ability & Reading Comprehension
*DILR – Data Interpretation & Logical Reasoning
*QA – Quantitative Analysis 
Note: The CAT cutoff percentiles given above are indicative. The actual cut-off percentiles for the 2019-21 batch may vary from those mentioned. IIM Tiruchirappalli will decide the number of candidates to be called for the PI & WAT for each of the above categories, depending on which the cutoff percentiles can change.
Stage 2: IIM Trichy Admission Criteria 2019 – WAT and PI
The shortlisted candidates will be called for WAT and PI. The selection rounds will be conducted at New Delhi, Mumbai, Bengaluru, Chennai and Kolkata. The exact date for PI & WAT will be communicated to the shortlisted candidates by IIM Ranchi which is coordinating for the 2019-21 batch on behalf of other participating IIMs.
Stage 3: IIM Trichy Admission Criteria 2019 – Preparing Final Merit
IIM Trichy will generate the final merit list using the following parameters and corresponding weightage to arrive at the composite score of the candidates.
Marks to Each Factor for Final Merit List
| | | |
| --- | --- | --- |
| Stage | Sub-Parameters | Weightage  |
| Scaled CAT score | - | 50 percent |
| WAT | Vocabulary, content of writing and writing skills | 14 percent |
| PI | Communication Skills, Academic Ability, Current Affairs & General Awareness, Managerial & Leadership Abilities, Co-curricular and Extra-curricular Activities | 14 percent |
| Graduation marks | - | 10 percent |
| Work Experience | Based on quantum and quality of work experience | 5 percent |
| Professional Qualification | CA/ICWA/CS | 2 percent |
| Diversity Factor: Gender | - | 5 for Female candidates; Else = 0 |
| Composite Score |   | 100 |
On the basis of the composite score, IIM Trichy will offer the admissions to the candidates.
IIM Trichy Admission Criteria 2019 – Reservation Policy
IIM Trichy follows the Government of India reservation policy for admission to Central Educational Institutions (CEIs).
More like Indian Institute of Management Tiruchirappalli
Questions related to Indian Institute of Management Tiruchirappalli