MDI Murshidabad Alumni, Souvik Ghatak says, " Increase networking and do not restrict yourself to academics"
Souvik Ghatak, an alumnus of MDI Murshidabad is currently working as an Associate with PricewaterhouseCoopers SDC Pvt. Ltd. In an exclusive interview with Careers360, Souvik shares about his career path and campus life at MDI Murshidabad. He shares how the institute has lived up to its reputation of being at par with the industry requirements. MDI Murshidabad alumni Souvik describes the facilities provided by the college, especially the Bloomberg terminals which help students to get real time market data. According to him, the most crucial aspect of making the best out of any B-school is not to restrict oneself to just the curriculum but also to indulge in various B-school events and widen the networking. Let us read in detail what Souvik Ghatak has to say to the aspiring MBA aspirants about life at MDI Murshidabad.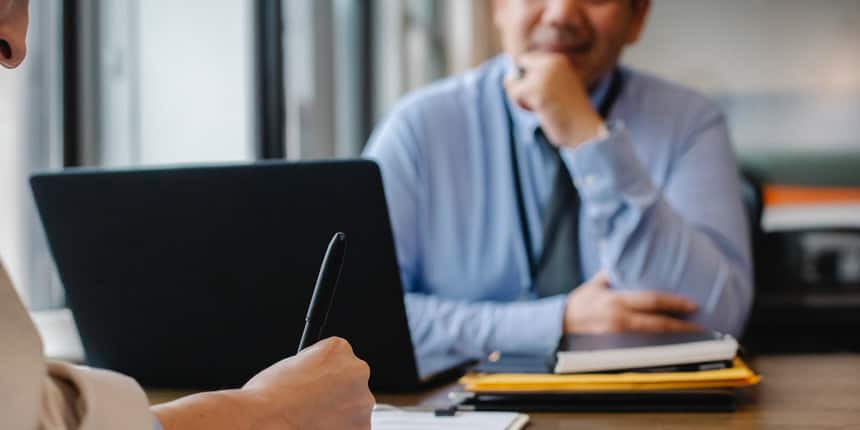 Careers360: Tell us something about yourself, your education, current career, etc.
Souvik Ghatak: I, Souvik Ghatak, an alumnus of Management Development Institute, Murshidabad. Currently, I am working with PricewaterhouseCoopers SDC Pvt. Ltd. As an Associate. Previous to joining the institute for completing my PGDM I had completed my bachelor as well as Masters of Commerce in Accountancy and Finance from the University of Calcutta.
Careers360: You are alumni of MDIM. When did you complete your course here?
Souvik Ghatak: I completed my PGDM in the year 2020
Careers360: What were your first impressions when you joined the institute?
Souvik Ghatak: At first, when I joined this institute I went through a ten days orientation process which made us acquainted with the curriculum and the facilities which the college provided for making us up to date in the business world. We were not only involved in studies but we had other activities like sports events, Club events, etc. which helped us to re energize.
Careers360: Give us a few insights about your education at the institute; what you found memorable during your study here.
Souvik Ghatak: There are many things that are memorable to me. All the classes were case-based. This helped us understand the problems in the real world and the professors were so helpful. Whenever any of us had any doubt they were always there to rescue us.
Careers360: How did you keep updated with the industrial requirements and what was the role of the institute in it?
Souvik Ghatak: For keeping me up to date with the industrial requirement I used to read business newspapers and journals. Also, MDIM has Bloomberg terminals which helped us to get real-time market data. Not only this we had visiting faculties from other premier B-Schools and guest lectures by corporate leaders who also guided us to become industry ready along with our own faculties.
Careers360: Do you have anything to say or suggest to the current students about your experience which could be beneficial for their academics & career.
Souvik Ghatak: My only suggestions would be to not only restrict themselves within the curriculum but to also participate in different events organized by other B-schools and improve your networking.
Management Development Institute, Murshidabad Updates and Articles