IIM-Ahmedabad: More non-engineers and women make it to PGP as screening process tweaks
IIM Ahmedabad - While the engineers, for years, have dominated majority of the seats at one of the country's most prestigious B-schools - Indian Institute of Management-Ahmedabad, things are looking different this year. The current batch of 2018-20 features more diverse academic backgrounds and better gender discipline that are spread out over various streams.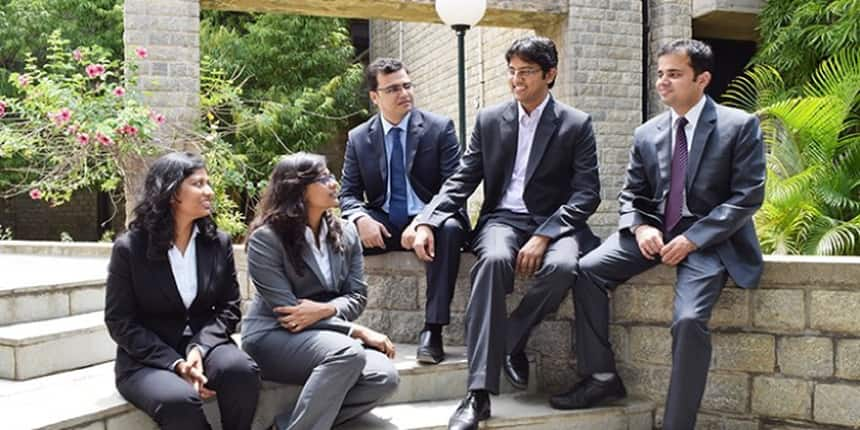 With the culmination of the new batch of PGP and PGP-FABM (2018-20) at IIM-A on June 29, the batch strength for PGP grew to 399 students. The current batch comprises of non-engineers which constitute 33 percent of the students who have joined PGP programme. These numbers, as per a release by the institute, are by far the highest in the last five years.
The changing demographics can be attributed to tweaks that were introduced to the screening process by IIM-A and its counterparts. The pre-interview phase of shortlisting candidates along with preparation of merit list based on interviews was changed, in order to have more diverse classrooms.
Additionally, a steady growth has been observed over the last four years in the percentage of women students. Women constitute 27 percent of the current batch strength which supports last year's growth.
Professor Errol D'Souza, Director, IIMA said, "We are pleased to have more students joining IIMA who we envisage will become future leaders of organizations. Diversity in the student population helps in enriching the learning process. We consider surface-level diversity that has easily identifiable characteristics such as sex or educational backgrounds to be important.  The institute believes such diversity has an impact on the heterogeneity of the deep and enduring attributes such as values, attitudes, opinions, and perspectives of students which enhances their creativity and performance in an organizational context."
Professor Apratim Guha, Outgoing-Chairperson, Admissions, IIMA, explains "Our admissions policy helps us admit students with diverse perspectives to contribute greatly to the discussion-based learning that we employ at IIMA. To have a broader mix of participants without compromising on quality will enrich the academic experience of IIMA students even further."
Data for PGP Graduate Program: Non - Engineering students
The table below mentions the share of non-engineering students in percentage enrolled in the PGP batches over the past three batches.
| | |
| --- | --- |
| Batch | Percentage |
| 2016-18 | 20% |
| 2017-19 | 32% |
| 2018-20 | 33% |
Data for PGP Graduate Program: Female students
Batch

Percentage of

Female Students

Batch Total

2016-18

21%

396

2017-19

28%

395

2018-20

27%

399
Added diversity in PGP-FABM programme
PGP-FABM programme, the world's top-rated programme in agri-business, also had a diverse entering class of forty-six students. This year saw more than a double percentage of applicants from diverse backgrounds joining PGP-FABM with 39 percent of the entering class are from food technology field and 35% are from the field of agriculture.
Data for PGP- FABM Graduate Program: Food Technology Background
| | |
| --- | --- |
| Batch | Percentage |
| 2017-19 | 9% |
| 2018-20 | 39% |
Data for PGP – FABM Graduate Program: Agriculture Background
| | |
| --- | --- |
| Batch | Percentage |
| 2017-19 | 15% |
| 2018-20 | 35% |
At IIM Bangalore, the proportion of girls in a 405-student batch rose to 28 percent, which was also the highest. Also, the ratio of Commerce students bagging seats at IIM Bangalore was up by eight percent as compared to six per cent in the previous batch.
IIM Ahmedabad Updates and Articles
Questions related to IIM Ahmedabad
Showing 377 out of 377 Questions