Summit on empowering women entrepreneurship held at Globsyn B-School Kolkata
An entrepreneurship summit was held at Globsyn Business School, Kolkata on December 21, 2018 where various successful and young entrepreneurs shared their experiences and suggestions on issues and challenges in entrepreneurship. The summit was held with an objective of encouraging and empowering women entrepreneurship. There were two panels held at the Summit.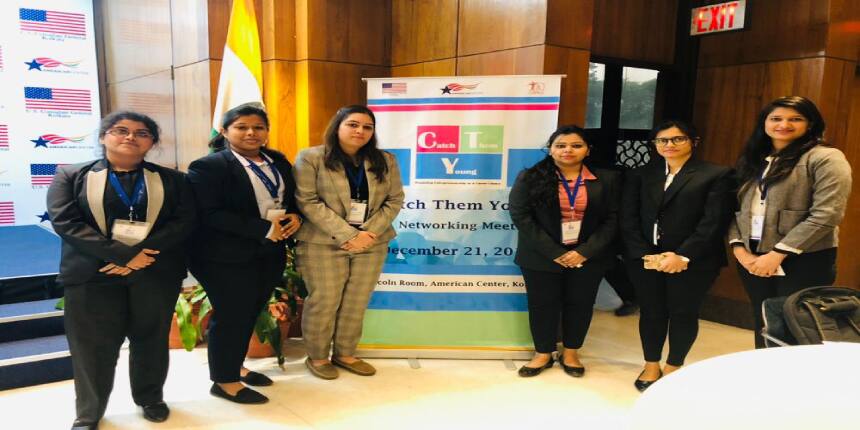 The first panel was seated by-
Wondabox - Providing fresh and home-made food to kids at school just before     recess.

Sankha - Providing legal services at doorstep

Areek     and Benazi - Bargate farm, providing fresh meat, their main specialty was, they also employ school or college dropouts in their organisation.

Priyadarshini - Online tutorials spreading over the globe, improving the quality     of education and providing easy access to rural areas as well.

Polaan - Another venture which is into providing fresh meat.
The second panel was mainly mentored by representatives from various Business Schoola. Their main focus of discussion was empowering Women entrepreneurship and expansion of entrepreneurial grounds on places like Bengal, Bihar and Jharkhand.
The most important takeaway from the panel was the lesson that money is not always the main motive of entrepreneurship. It is always the passion and eagerness to achieve something that makes an entrepreneurship venture successful. The path will never be easy. There will be stumbling stones. The burning passion to achieve something is the only fuel to provide energy to an individual that keeps him or her stepping up towards his or her goal.
Globsyn Business School, Kolkata Updates and Articles
Questions related to Globsyn Business School, Kolkata
Showing 3 out of 3 Questions
25 Views
Globsyn business school vs adamas university kolkata? which is the best choice to pursue MBA?
Globsyn business School and Adamas University are almost same. It is really difficult to compare them. However, the placement record is better in Globsyn. It is ranked among the Top 60 Business Schools in India and Top 6 in the East by MBA universe Ranking 2020.
Highest package offered till now is around 17 LPA. The college does provide internship. The stipend may go up to 10,000 Rs. Many reputed companies like Asian Paints, Jio, Outlook, JLL etc. The college has an impeccable placement record- in general, more than 90% students get placed.