IIM Indore IPM: How to Prepare for IPMAT Exam 2022 WAT and PI
IPMAT 2022 WAT and PI Tips: IIM Indore will announce IPMAT 2022 result in the form of shortlisting in online mode tentatively in the last week of July 2022. Candidates who clear the IPMAT 2022 and are shortlisted will be called for a Written Ability Test (WAT) & Personal Interview (PI) round. If you have decided that IPM is your calling, then don't waste time and start your WAT/ PI preparation now. So how do you prepare for WAT and PI? What to expect from this year's PI-WAT?

The PI-WAT rounds could be that 'make or break' chance for one's admission into the prestigious Integrated Programme in Management at IIM Indore. With tough competition among students from all parts of the country, it is best to prepare with the right tips and guidance. But before moving forward, let's take a quick look at the weightage scheme of IPMAT and PI-WAT prescribed by IIM Indore.
Stay up-to date with IPMAT News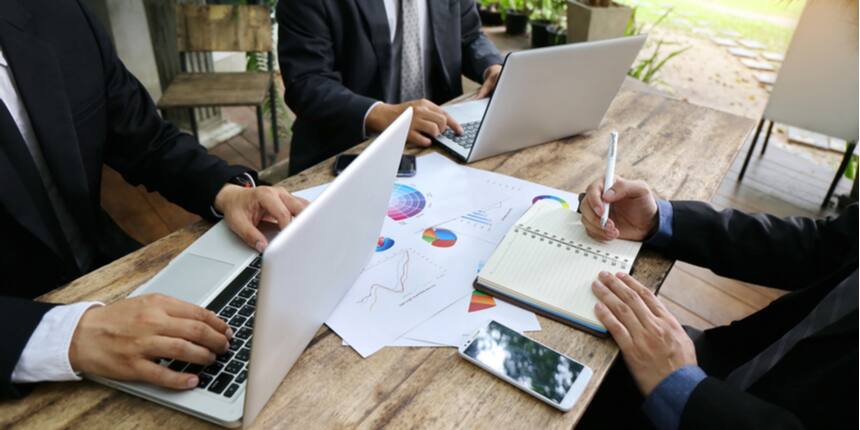 IPMAT Selection Process 2022: Weightage of various components
The candidates for IPM 2022-27 Batch will be selected on the basis of overall performance in IPM Aptitude Test (IPMAT) 2022 and Personal Assessment. Any candidate who fails to appear either in AT or does not comply with Personal Assessment guidelines, shall not be considered for selection. However, due to a COVID-19 pandemic, the video-based assessment is likely to be conducted for the final selection of candidates.
IPMAT Admission Components 2022
| | | |
| --- | --- | --- |
| Component | New Weightage | Old Weightage |
| IPMAT 2022 Score | 85% | 50% |
| Video-Based Assessment | 15% | - |
| Personal Interview | - | 35% |
| Written Ability Test | - | 15% |
How to prepare for WAT and PI?
In case the covid-19 situation subsides across the country by August 2022, there are chances that WAT and PI may be conducted. So candidates must be prepared beforehand for the IPMAT selection procedure.
Mansi Shrivastava, who belongs to the IPM batch of 2022 enlightens us about the prerequisites of the selection procedure. She says, "The selection procedure for IPMAT depends on the cutoff set by the institute and performance in the WAT and PI. The institution sets a different cutoff for each section, for different categories of students. The students who score more than the cutoff are called for WAT/ PI round."
The WAT and PI occur on the same day. The top 120 students would be selected for the course and a few others would be kept on waiting lists, says Archita S who belongs to the same batch of IPM.
Preparing well not only boosts your confidence but also helps you in giving better-quality answers once you are inside the interview room. Certain questions that you can prepare for your IPM interview would be:
Why do you want to join IIM Indore?
What are your strengths and weaknesses?
Why have you chosen this career path for yourself?
Where do you see yourself 5 years down the lane?
Top BBA Entrance Exams
How to prepare for Written Ability Test (WAT)?
A good way to start with would be to read up on all the current news, be it of national or international importance. Some aspirants may find it useful to maintain a notebook for the same. One needs to practice how to write argumentative essays is a good idea.
How to approach a WAT Topic?
Toppers and experts recommend that while attempting the WAT topic, one should always stick to the point, and not write unnecessary content to increase the length of the essay, as it will be judged on the quality and not the quantity of work. Here's a noteworthy strategy to approach a WAT topic as shared by Mansi from her own experience- "I answered the WAT topic by including relevant examples and answering according to the TREE (Topic statement, Reasons, Explain reasons and Ending) strategy."
However, Archita adopted an approach that was much similar to what she did in her boards. She jotted down the points that came to her mind roughly on the side of the paper and elaborated it into paragraphs. She also emphasizes that too much time shouldn't be spent on planning the essay and one must keep a strict tab on the word limit.
What are the time management skills required to write a complete structured WAT?
Even if one is capable of writing well, it is futile if one cannot complete it within a given time frame. It is a good practice to always outline the thoughts on a topic first and then arrange them in a logical order. The introduction and conclusion are very important, so they should not be written in a hurry at the end when one is running out of time.
Additional PI Preparation Tips
Here are some of the important tips to keep in mind for the WAT round in IPMAT 2022.
Developing good writing skills takes time. It is important to practice each day.

When writing, make sure you are using the right grammar. Use tools such as Grammarly to help you spot the mistakes.

It is recommended by experts to be precise and to the point when attempting a WAT.

A good strategy is to first spend some time planning out your essay in points and then elaborate on those points further.

When providing a statement in the essay, explain your reasoning behind the same.

Your essay should have a logical flow and clarity of thoughts. Focus on keeping it simple but thought-provoking instead of showing off your vocabulary.

Include data and facts, if available.

Make sure you have a good conclusion to your essay.
How to prepare for PI for IPMAT?
Some candidates choose to enroll in coaching while some manage it by themselves. The major chunk of interviewees shares that it is confidence and calm that keeps one going in front of the panel during PI. Take the instance of Mansi, who enrolled in T.I.M.E.'s PI training, but says that it did not do her any good as far as the real interview was concerned. All she did was brush up on her textbooks, and read the daily newspaper thoroughly. Some of the most essential facts you must know are-
Know about your field
Be aware of your surroundings
Know your academics
Topics to prepare for PI
Candidates are likely to be questioned on academic-related topics so it is a good idea to revise all concepts up to class 10+2 and brush up on General Knowledge. The panelists also ask a lot of creative questions, mostly from the surroundings. Previous year's students shared that the question was basic-level questions during their PI, such as:
What is the lead of a pencil made of?

What is graphite made of?

Diamond and graphite are made of carbon. But they have different properties. What is this property called?

When you sit on a chair what are the forces that are acting?

Which law in Physics enables you to ride a cycle? (She was also asked to draw the graphs of equations and their transformation).

Name three woman chief ministers of India and their parties

Who is Elon Musk?

Why IPM? What is your backup option in case you do not get selected for IPM?
Top BBA Colleges - Location Wise
Questions related to IPMAT
Showing 761 out of 761 Questions