"Continuous habit of practice better than last minute preparation," says Dr. Som, Dean PGDM-IB, JIMS
CAT 2018 is here. All the management aspirants in the country have geared up for the most coveted national-level MBA entrance exam which is the key to open the doors of 20 IIMs and several other renowned B-schools in the country. IIMs conduct CAT exam every year to offer around 4000 MBA seats. So, if you are still wondering how to crack the exam, here are some useful tips from Dr. Som, Dean PGDM-IB, JIMS Rohini. Read on to know more. 
Before knowing the tips, let's understand the CAT exam pattern and marking scheme.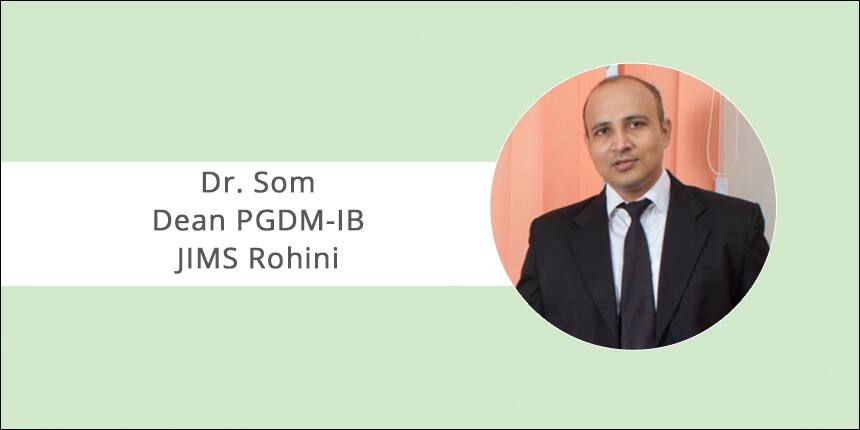 CAT Exam Pattern 2018
The exam carries three sections – 1. Verbal ability and Reading comprehension 2. Data interpretation and Logical reasoning and 3. Quantitative ability. All sections need to be attempted in 180 minutes.  Section 1 has 34 questions of 102 marks; section 2 has 32 questions of 96 marks, while section 3 contains 34 questions of 102 marks. A total of 300 marks are under evaluation.  For any MCQ question, there is a negative marking of -1 mark, in case of Non-MCQ questions, there is no penalty. 

Tips to crack CAT 2018
CAT tests the speed, temperament and accuracy of candidates. In a nutshell, it tests the aptitude of the aspirants. Nearly 400 - 500 hours of preparation time is proved to be sufficient for scoring well in CAT. Rather than working on grammar in section 1 one should focus on verbal reasoning such as para jumbled. One needs to be strong in grammar, vocabulary and reading speed to score well in this section. All three can be achieved by practising reading comprehension each day for half an hour.  
The questions of data interpretation are standardized over the last few years. There are eight sets of four questions each. Out of these four sets is data interpretation such as pie chart, bar chart and rest four questions are on logical reasoning such as arrangements.  The topics of quantitative ability are generally chosen from class 8th, 9th and 10th algebra, geometry and mensuration. 

There is a lot of free online material available for CAT. The most important part of the preparation for CAT is to understand maximum mock tests, doing simulation practice and test series. 

These three components give confidence to an aspirant in redesigning his/her strategy. On this course, it helps the candidates to identify the weak areas of preparation. Nearly 12 – 15 mock tests prove to be sufficient to plan an appropriate strategy. Mock tests are of no use if one doesn't improve on successive tests. Starting with a mock test can also prove to be diagnostic at the beginning of preparation.  It should be remembered that the CAT is computer-based not computer adaptable. The endurance test requires a long concentration for three hours so one does not miss out on the easy questions. Time management is one of the biggest challenges in attempting section 3. The advice is to divide 60 minutes of this section into 6 sets of 10 minutes each. Further one can spend 2 minutes of first time set to read first 6 questions and solving the easiest one. 

To get into front-line B-school, it is sufficient to score about 40-45 marks in section 1 that makes it around 25 questions to attempt as one may not get all questions correct. Nearly 30 marks need to be scored in section 2 to meet the requirement of front-line B-Schools that makes it around 12 -13 questions. In the last section, nearly 36–40 marks need to be obtained that makes it nearly 15–16 questions to be attempted. 
Remember, a continuous habit of practice is better than last minute preparation.  
JIMS, Rohini Updates and Articles
Questions related to JIMS, Rohini
Showing 266 out of 266 Questions