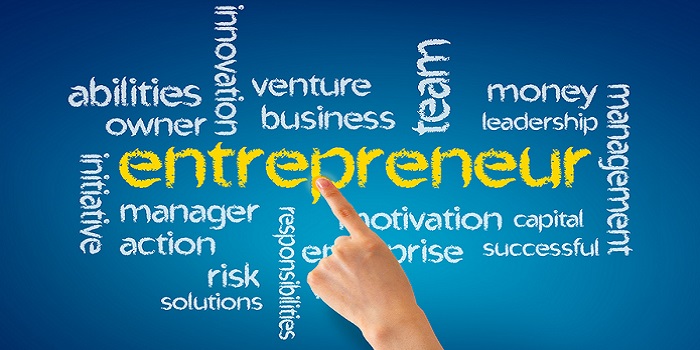 MBA in Entrepreneurship Management: MBA in Entrepreneurship Management programme is for the ones who wish to turn their ideas into a business. Entrepreneurship isn't new to India. However, it never had a form of formal education in the country like today. Today, there are many renowned institutes/colleges/universities promoting entrepreneurship among students through specialised MBA in Entrepreneurship Management programme. More than half of the country's population is young. The recent trend is that every year, lakhs of youngsters become entrepreneurs in order to take financial control of their lives at a very early age. Flipkart, Oyo Rooms, OLA, Zivame, CarDekho, Urban Ladder, PolicyBazaar, Hike, Zomato and there are many more success stories of entrepreneurship in India. Let's know more about the MBA in Entrepreneurship Management programme and the opportunities after it.
What is Entrepreneurship Management?
The word entrepreneur is derived from the French word 'Entreprendre' which means 'to undertake' or 'to begin something'. A person who organises and manages a business or businesses is known as an entrepreneur. The process of starting a new business is called entrepreneurship. And, learning to manage it comes under Entrepreneurship management. The last generation of entrepreneurs never pursued a course in entrepreneurship but they all knew the etiquettes of owning and running a business and that's why most of them succeeded.
Tata, Mahindra, Ambani and Birla are a few highly successful examples of last generation entrepreneurship. However, the modes of businesses have changed today. Almost all businesses require a digital platform and IT interventions to grow. And, that's why the more professional approach is required today to make an entrepreneurial venture a successful one in the competitive world.
About MBA in Entrepreneurship Management Programme
MBA in Entrepreneurship Management programme allows a student to polish his or her skills to become an entrepreneur. The programme allows a student to understand the operational and financial needs along with the market requirements of a business. It helps in adding a professional approach to the traditional style of entrepreneurship. And, that is why a specialised programme is required today in Entrepreneurship Management.
A decade back, there were very few colleges or universities used to offer specialised MBA programme in Entrepreneurship Management. But today, many renowned colleges/universities across the country offer this specialisation. SIBM, EDII, Shiv Nadar University are few renowned institutes which offer this specialisation to serve the growing trend of entrepreneurship in the country.
MBA in Entrepreneurship Management: Course curriculum 
The course curriculum includes a variety of topics as being an entrepreneur requires a bit of everything from accounts to human resources, market research to planning & execution, industrial orientation to production & operations management.
Some of the major topics covered in the curriculum of Entrepreneurship Management programme are Fundamentals of Entrepreneurship, Business Planning, Understanding Business Environment, Understanding Domestic & International market, Creativity and innovation, Execution of Operations, Management of Existing Business, among others.
In a nutshell, Entrepreneurship Management helps to create owner-managers who dream to start a new business by taking financial risks. 
Entrepreneurship in India
Entrepreneurship plays a significant role in wealth-creation and employment-generation in India and it's very critical to the country's growth and development. According to a study by National Knowledge Commission, "an overwhelming 99.4% of the entrepreneurs said they do not want to be in a routine job, signifying that they are satisfied with their vocation and do not regret their initial decision to become entrepreneurs."
More than 60 percent of the entrepreneurs are self-financed while the rest start their business through financial support from banks, angel investors or financial corporations. The sector stores a huge potential of opportunities for the youth of the country. India's first generation mobile entrepreneurs and e-commerce have become angel investors which is a sign of maturing of start-up system in India.
India is considered as one of top three investment destinations in the world. As per a report from PwC, it's expected that 2219 MNCs will emerge from India between 2010 and 2024. The mentioned figures reveal a promising future for the entrepreneurship in India. It indicates that the youth of the country is going to be his/her own boss to make it a nation of entrepreneurs.
India is one of the topmost global destinations for IT services and the sector has been the centre for the country's economic transformation at the global level for some time now.
INTERVIEW
Entrepreneurship course creates owner-managers
Dr. Sunil Shukla,   
Director,
Entrepreneurship Development Institute of India (EDII)
Q. What does specialisation in 'Entrepreneurship Management' programme offer to students?
A. Entrepreneurship can be successfully taught like a management course or any other discipline. But while a management course creates efficient managers, an entrepreneurship course creates owner-managers.
An entrepreneur is the one who constantly analyses opportunities, takes initiatives based on calculated risks to seize them with confidence. He has a vision, foresight as well as determination to forge ahead despite problems and ultimately succeeds. So, a course in entrepreneurship imparts a balanced combination of skills, knowledge and aptitude (mindset) to start as well as manage and grow a business.
Q. They say that most of the millionaires in the world never went to a management school to learn entrepreneurship. So, how exactly the 'Entrepreneurship' programme helps a person becoming an entrepreneur?
A. Today, the world is much more competitive than what it used to be some three or four decades earlier. Also, with phenomena like globalization and liberalisation, the world has become one big market. If there are opportunities, there are also risks and potholes. Hence in today's time, business requires knowledge, skills and attitude so potential entrepreneurs equipped with this knowledge stand all chances to succeed. 
Interview
Dr. Shubhro Sen,
Director, School of Management and Entrepreneurship, Shiv Nadar University
This is the age of entrepreneurship!
Q. How specialization in 'Entrepreneurship' helps students in terms of job prospects and career growth?
A. Entrepreneurship is on the rise as technological disruption has transformed many industries even as barriers to entry have become lower for new businesses. Almost anybody, anywhere can start a business with lower investment than in any previous generations. This has led to a surge in entrepreneurship – both in the "for profit" and "not for profit" sectors. As people see and face new unsolved problems, novel solutions are emerging that are a fusion of services and technology. Specialization in entrepreneurship prepares students to make the best use of the exploding opportunities in the global marketplace.
Q. How has been the industry demand for MBA in 'Entrepreneurship' changing over last 4-5 years?
A. As mentioned at the outset, this is the age of entrepreneurship. There has arguably never been a better time [yet] to be an entrepreneur. Every field is being re-imagined and entrepreneurial thinking is sorely needed in every field including the government, the start-up and the NGO sectors. The world is ablaze with new opportunities to solve historically intractable problems in novel ways, brilliantly, quickly and cheaply. As a result, the demand and industry need for professionals who have specialized in entrepreneurship is seeing a steep rise.