Top BBA colleges 2021 and number of seats offered by them
Top BBA colleges and number of seats offered by them - There are many candidates who want to make their career in management sector right after completion of 10+2 and for them BBA or Bachelor of Business Administration is the best and safest option. Before taking the final call, one should be aware of all the aspects of that college or institute from where they are going to pursue BBA.
Stay up-to date with DU JAT News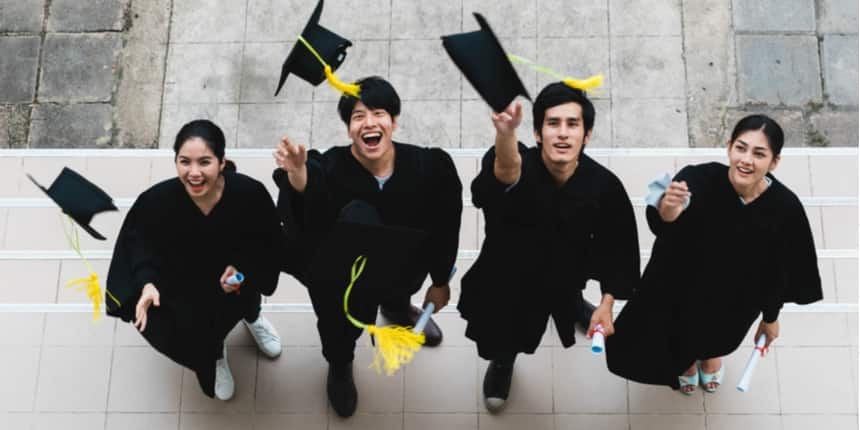 Those who have qualified 10+2 (minimum BBA eligibility) and are seeking a top BBA college in India, then this piece of Careers360 article belongs to them. Here we have provided a list of colleges for admission to BBA programme. There are many universities such as Delhi University, Guru Gobind Singh Indraprastha University, Symbiosis International University etc who offer BBA programmes by conducting their own entrance exam. Candidates can either take direct admission to some of the colleges or one can take national or university level entrance examinations. Read the full article to know all about top BBA colleges and number of seat intake as well as entrance test scores accepted by them.
Top BBA Colleges in India 2021 and Seat Intake
College name

Affiliating University

Number of seats

Entrance exam score card accepted

Indian Institute of Management (IIM), Indore

120

Delhi University

46

Delhi University

BMS - 185 BBA-FIA - 60

DU JAT

Delhi University

46

DU JAT

Delhi University

46

DU JAT

Delhi University

40

DU JAT

Delhi University

62

DU JAT

BR Ambedkar College

Delhi University

62

DU JAT

Delhi University

62

DU JAT

Maharaja Agrasen College

Delhi University

46

DU JAT

Lakshmibai College

Delhi University

30

DU JAT

Delhi University

62

DU JAT

Delhi University

40

DU JAT

Delhi University

40

DU JAT

Jai Hind College, Mumbai

Mumbai University

60

DIrect admission (merit based)

HR College of Commerce and Economics, Mumbai

Mumbai University

120

DIrect admission (merit based)

Mithibai College, Mumbai

Mumbai University

120

DIrect admission (merit based)

Symbiosis International University

240

SET BBA

Mumbai University

240

DIrect admission (merit based)

Symbiosis International University

90

SET BBA

Anil Surendra Modi School of Commerce, Mumbai

NMIMS University, Mumbai

720

NPAT BBA

O P Jindal Global University

BBA (Hons) - 180




Integrated BBA (Hons.) + MBA - 50

SAT/UGAT/JSAT

Autonomous

60

Guru Gobind Singh Indraprastha University, Delhi

420

GGSIPU CET BBA

Guru Gobind Singh Indraprastha University, Delhi

360

GGSIPU CET BBA

Management Education and Research Institute

Guru Gobind Singh Indraprastha University, Delhi

60

GGSIPU CET BBA

Mahavir Swami Institute of Technology

Guru Gobind Singh Indraprastha University, Delhi

60

GGSIPU CET BBA

BM Institute of Engineering & Technology

Guru Gobind Singh Indraprastha University, Delhi

60

GGSIPU CET BBA

Guru Gobind Singh Indraprastha University, Delhi

360

GGSIPU CET BBA

Guru Gobind Singh Indraprastha University, Delhi

120

GGSIPU CET BBA

Guru Gobind Singh Indraprastha University, Delhi

40

GGSIPU CET BBA

Guru Gobind Singh Indraprastha University, Delhi

120

GGSIPU CET BBA

Jagannath International Management School- Vasant Kunj

Guru Gobind Singh Indraprastha University, Delhi

240

GGSIPU CET BBA

Guru Gobind Singh Indraprastha University, Delhi

120

GGSIPU CET BBA

Guru Gobind Singh Indraprastha University, Delhi

210

GGSIPU CET BBA

JIMS Engineering Management Technical Campus

Guru Gobind Singh Indraprastha University, Delhi

120

GGSIPU CET BBA

Guru Gobind Singh Indraprastha University, Delhi

240

GGSIPU CET BBA

Guru Gobind Singh Indraprastha University, Delhi

240

GGSIPU CET BBA

Delhi Metropolitan Education

Guru Gobind Singh Indraprastha University, Delhi

180

GGSIPU CET BBA

Sri Guru Tegh Bahadur Institute of Management & Information Technology

Guru Gobind Singh Indraprastha University, Delhi

300

GGSIPU CET BBA

SGIT School of Management







Guru Gobind Singh Indraprastha University, Delhi

120

GGSIPU CET BBA

Shri Krishna College of Education

Guru Gobind Singh Indraprastha University, Delhi

60

GGSIPU CET BBA

Guru Gobind Singh Indraprastha University, Delhi

120

GGSIPU CET BBA

Guru Gobind Singh Indraprastha University, Delhi

360

GGSIPU CET BBA

Bhagwan Parshuram Institute of Technology

Guru Gobind Singh Indraprastha University, Delhi

60

GGSIPU CET BBA

Northern India Engineering College

Guru Gobind Singh Indraprastha University, Delhi

60

GGSIPU CET BBA

Guru Gobind Singh Indraprastha University, Delhi

163

GGSIPU CET BBA

Guru Gobind Singh Indraprastha University, Delhi

360

GGSIPU CET BBA

Guru Gobind Singh Indraprastha University, Delhi

120

GGSIPU CET BBA

Guru Gobind Singh Indraprastha University, Delhi

360

GGSIPU CET BBA

Guru Gobind Singh Indraprastha University, Delhi

240

GGSIPU CET BBA

Guru Gobind Singh Indraprastha University, Delhi

100

GGSIPU CET BBA

Guru Gobind Singh Indraprastha University, Delhi

220

GGSIPU CET BBA

Gitarattan International Business School

Guru Gobind Singh Indraprastha University, Delhi

180

GGSIPU CET BBA

Guru Gobind Singh Indraprastha University, Delhi

210

GGSIPU CET BBA

Delhi Institute of Advanced Studies

Guru Gobind Singh Indraprastha University, Delhi

60

GGSIPU CET BBA

Guru Gobind Singh Indraprastha University, Delhi

55

GGSIPU CET BBA

Guru Gobind Singh Indraprastha University, Delhi

90

GGSIPU CET BBA

Guru Gobind Singh Indraprastha University, Delhi

180

GGSIPU CET BBA
Questions related to DU JAT
Showing 1859 out of 1859 Questions