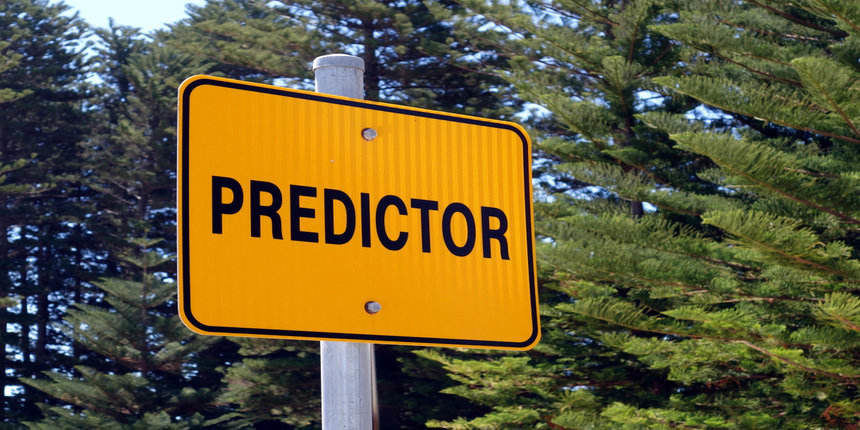 MAH CET Percentile Predictor 2019 - DTE Maharashtra has scheduled to conduct the MAH CET 2019 in multiple sessions on March 9 and 10, 2019. For the convenience of the test takers, Careers360 has devised a MAH CET 2019 percentile predictor tool to calculate their respective scores and percentiles after the exam. It is advisable that all candidates should undergo a self-evaluation using the percentile predictor of MAH CET 2019. It will help anticipate their score even before the actual result is declared on March 31, 2019. The Maharashtra Common Entrance Test is administered once in a year for granting admission to aspirants for full-time Post-Graduate Degree Courses (MBA/MMS) in various participating institutes in Maharashtra. Around 40,000 seats are offered admission in the B-schools across Maharashtra state on the basis of MAH CET scores. The MAH CET 2019 Percentile Predictor is a data-driven unique tool for candidates to calculate their estimated score and percentile, based on their performance in MAH CET examination. By using the tool prepared by Careers360, one would be able to figure his/her tentative percentile and based on that shortlist names of colleges.

Steps to use MAH CET percentile predictor 2019
Enter the MAH CET 2019 date of exam

MAH CET score

Click on the tab 'Predict Now'
MAHA CET Sample Paper
Download Free Sample Paper for MAHA CET
Download Now
How does it work?
Enter Your Personal Details - Enter your Category, Date of Birth, and other required details

Tell Us How Was Your Exam - Share how well you attempted the exam and what was the accuracy level so that we can calculate predictions.

Know Where You Stand - Find out your possible result or performance in the exam and get insights on where you stand based on your competition.

What after clicking on 'Predict Now'?
The MAH CET percentile predictor 2019 will project the following details - 
Overall Percentile- Display the overall percentile of MAH CET 2019

Gender Distribution- The graph will reflect the percentage of males and females who have used MAH CET 2019 Percentile Predictor.

Work experience- This graph will show the percentage of students using Result Predictor, on basis of work experience in months.


To use the MAH CET 2019 Percentile Predictor/Result Predictor tool - Click Here
(The link will become active after MAH CET 2019 is conducted on March 9 and 10, 2019).

Benefits of using the MAH CET percentile predictor 2019
Test takers will be able to predict their result before actual results, based on their performance in MAH CET 2019.

Obtain in-depth insights on where he/she stands in MAH CET 2019 based on different criteria.

Understand where one stands in comparison to other test takers. Understand the level of competition.

Shortlist the right B-schools that a candidate can get with the predicted result of MAH CET 2019 or focus on preparation for the next year if required.

MAH CET 2019 percentile predictor can also predict which B-schools in Maharashtra one can aim for the final admissions.

Prevents from getting an emotional shock after the result declaration. Candidates can be mentally prepared to accept the scores.


MAH CET 2019 Cutoff
DTE Maharashtra will release the cutoff of MAH CET 2019 for the students to check their standing. It is on the basis of MAH CET 2019 cut off, that students will be called for further counselling rounds. Test takers can check the names of top MBA colleges in Maharashtra accepting MAH CET score Here.
The final admission will take place on the basis of the Centralized Admission Process (CAP) conducted by the Directorate of Technical Education (DTE) as well as the Group Discussion and Personal Interview rounds administered by the top B-schools like JBIMS Mumbai, K J Somaiya Institute of Management Studies & Research Mumbai, DMS, Pune University to name a few. The Counselling procedure will begin in the month of July, and continue until August 2019.
Questions related to MAHA CET
Related E-books and Sample Papers