St. Xavier's BMS Exam Pattern 2020
St. Xavier's BMS Exam Pattern 2020 - St. Xavier College, Mumbai conducted BMS entrance test in video proctored entrance test (home based). Mock test was available from July 20 to July 21. St. Xavier's predefined the exam pattern of St.Xavier's BMS 2020. As per the St. Xavier's BMS exam pattern 2020, the exam was divided into two sections namely, the first section which composed of 70 objective type questions and the second section will include 30 subjective type questions. The first section analysed the candidates' skills in Current Affairs and logical reasoning, english language, basic mathematics & data interpretation, general knowledge and the second section will measure the critical analysis and thinking the ability of the candidates. St. Xavier's BMS entrance test was conducted on July 30 and July 31 in different slots, for admission of students to Bachelor of Management Studies (BMS) programme conducted by St. Xavier's College, Mumbai. In this article, candidates get complete information related to St. Xavier's BMS 2020 exam pattern including scoring/marking scheme, exam syllabus, question paper pattern, preparations tips for the exam and many more related features.
Latest- St. Xavier's BMS Result 2020 to be announced anytime soon.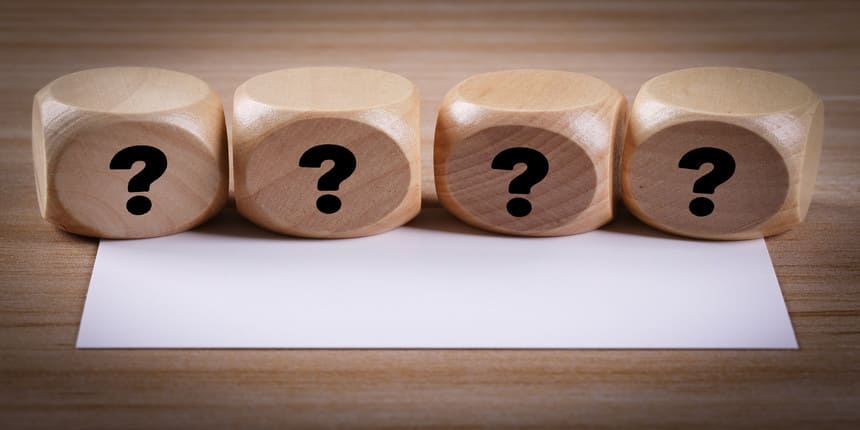 Highlights of St. Xavier's BMS Exam Pattern 2020
St.xavier's BMS 2020 Exam pattern involves the following aspects:
| | |
| --- | --- |
| Particulars | Details |
| Qualifying Examination (QE) | Class XII or equivalent |
| Exam Mode | Paper-Based Test (offline) |
| Total Duration | 2 Hours |
| Total no. of questions | 100 |
| Total no. of sections | 2 |
| Question Type | Subjective & Objective (MCQs) |
| Negative marking | No |
| Weightage of St. Xavier's BMS written test | 60 per cent |
| Minimum marks of QE | 65 per cent |
St. Xavier's BMS Exam Pattern 2020 - Important Dates
Events

Dates

BMS Entrance exam 2020

Slot 1- July 30, 2020 (10 a.m. – 12 noon)

Slot 2- July 30, 2020 (1 p.m. – 3 p.m)

Slot 3 - July 31, 2020 (10 a.m. – 12 noon)

Slot 4 (SWD slot)- July 31, 2020 (1 p.m. – 3:30 p.m)

Result of BMS entrance exam

TBN

Cutoff of BMS Exam

TBN
St. Xavier's BMS Syllabus 2020
St.Xavier's BMS entrance exam will consist of: Questions on Logical Reasoning & Visual Reasoning, English Language & Comprehension Skills, Data Interpretation, General Knowledge and General Awareness and Mathematics.
The Syllabus Weightage for the St. Xavier's BMS Entrance Test is given below:
| | | |
| --- | --- | --- |
| S.No. | Syllabus | Weightage |
| 1. | Logical Reasoning & Visual Reasoning | 20% |
| 2. | English language & Comprehension Skills | 20% |
| 3. | Data Interpretation | 20% |
| 4. | General Knowledge and General Awareness | 20% |
| 5. | Mathematics | 20% |
Note: Mathematics and Data Interpretation will be based on the Syllabus of Std. X across all Boardside
Instructions for video proctored entrance test
1. Candidates can apply for a single entrance test with their registered email ID. Candidates can apply for other course but they need to register on the application site with another Email ID.
2. Candidates must quote their application form number, login ID and course applied for future communication or general queries.
For queries pertaining to online test & form: support@wheebox.com
For general queries candidates can contact at webadmin@xaviers.edu
3. Candidates can appear for the test by entering https://wheebox.com/xaviers and logging in by using credentials such as (Login ID and Password)
4. Before examination candidates are requested to complete St. Xaviers BMS mock test from July 20 to July 21 between 10:00 am to 5:00 pm
5. Candidates will be asked to upload the following document by July 19. Authorities will provide a link for the same. Failure of uploading of document will lead to candidature failure and not being eligible for consideration in the final merit list.
For B.A MCJ* (earlier known as BMM)/ BMS: 12th standard marksheet (enter marks obtained in all subjects and not just the best or any such combination)
6. Candidates can use "Scientific Calculator (Non-Programmable)" in the entrance test.
7. For the final test (Entrance exam) the date and time slot will be emailed separately within a fortnight of a successful application. Candidates can not request for change of time and date of the examination.
8. Candidates are required to login at least 20 minutes prior to the commencement of the entrance test.
9. Download Wheebox exam browser by (Click Here). Now login and click on the test name to open the test in Wheebox exam browser. (Note: this browser will work on OS only, not on MacBook or Safari browser or on a tablet/ mobile phone)
10. Read all the instructions carefully before you start the test
The total time duration for mock test is of 30 minutes and for the entrance test, there will be 2 hours. It will be conducted through AI- proctored platform supported with manual proctoring (Invigilation)
The link will be valid for one-time use only. Candidates are advised to sit in the closed room with enough lighting, and system (Laptop/ Computer) will be in close proximity to Modem/ Wi-Fi router/ data card. Laptop battery should be fully charged
The online exam system bears Artificial Intelligence (AI) features which will be continuously monitoring the students during the entire duration of entrance test. It will continuously record candidates love audio & video, images and the screens of candidates laptop or desktop
Candidates must not attempt entrance test by using a mobile phone/ tablet. Candidates must attempt entrance test by using laptop/ desktop with a Windows OS
In addition to the auto proctoring by the online exam system, Manual Proctors will continuously watch the students during the exam. Candidates are strictly prohibited to indulge in any unfair means during the entrance exam, in order to avoid the pausing of exam remotely by manual proctor
Once the exam starts, candidates will not be allowed to change the window program
Make sure that the laptop is fully charged before appearing for the exam
Note: The examination link, Username and Password for the mock and final exam remains the same
The exam environment should have the following features

No one else should be present in the room in which entrance exam is being attempted
No other laptop or computer should be in room in which entrance exam is being attempted
There should be no other sound in the same room
The webcam and microphone should be on at all times
The source of light should not behind the candidate

The following rules will have to be following during the entrance test

During the exam, candidates are not allowed to communicate with anyone
Communication is allowed with help desk only at the time of technical difficulty
Candidates are not allowed to leave the room till the exam ends
No breaks will be allowed
Must face the computer screen during the exam
Use of any other computer application other than safe browser is not permitted
There is no facility of logout and re-login
Candidates will get 3 warnings of a misdemeanor, after all warning candidates will be terminated and application gets cancelled

Candidates are responsible for the proper functioning of laptop
Internet connection speed should be minimum 2 Mbps
Candidates will be asked to scan their surrounding before the exam using the same webcam.
Keep an A4 size sheet/ rough register, pen and other stationery items for the purpose of answering subjective questions. Keep General/ Scientific calculator for the purpose of calculation of Data Analytics questions.
Candidates will have to type in their answers for the questions in the Text box provided on the screen. If in case, they want to upload any image, equations or diagrams of their answer, then follow the below provided steps.
Steps for uploading diagram, image or equations as a part of their answer using QR code scanner

Draw the required diagram/ image/ equation on a A4 sheet
Now click on the option to upload diagram/ image/ equation
A QR code will be generated on the test screen
Now open the QR code and scan the QR code by using mobile phone camera
Post scanning the QR code, candidates can take an image using their mobile phone camera and upload the diagram/ image. the equation to your answer
Please note that candidates will be able to upload only one image with each QR code. In case if a candidates like to upload more than one diagram/ image/ equations using their mobile phone, they need to scan QR code separately. Each QR code is valid only for one minute after which candidates will have to scan a new QR code
Candidates must ensure that they are seated alone in the room while taking the entrance test
Candidates must ensure that they make final submission only after completion of entrance test. Candidates will be asked to confirm in case they accidentally hit the submit button during the exam. So, be alert that once you make final submission, you will not be able to take up the exam again
In case of any technical issue during the examination, reach out to the Wheebox support team members over phone. (Contact details will be shared before the entrance exam)
The exam authority and Wheebox will not liable or responsible to give candidate a re-test in case of power cut failure or connectivity failure
Candidates can drop a mail to Wheebox support mail ID- (support@wheebox.com)
Some preparation tips for St. Xavier's BMS Entrance Exam
For GK & Current Affairs - Read the newspaper on a daily basis, stay updated with TV news channels, social sites.

Candidates can aware of reading current affairs magazines like Hindu, Readers Digest, Competition Success Review etc. which will help in improving one's General Knowledge as well as the Verbal Ability.

High school books will help clear the concepts. Candidates also read the NCERT books from 9th to 12th level - Statistics, Economics, Accounts, General Studies etc.

Candidates make a habit to read novels and short stories to improve their vocabulary and English grammar. Writing short essays would be of great help.

Practice and speed is the key to success, hence candidates must time themselves while practising and solving questions or mock tests.

Writing a mock test will help candidates understand their preparation level.
St. Xavier's BMS Mock Test 2020
Candidates were requested to complete the mock test on July 20 and 21 between 10:00 am to 5:00 pm. With the help of mock test candidates could get more familiar with the software and procedures to be followed during the conduction of St. Xavier's BMS online entrance test. The questions asked in the mock test do not represent the type of questions that was asked in the actual entrance exam.
Frequently Asked Question (FAQs) - St. Xavier's BMS Exam Pattern 2020
Question: Is there any negative marking?
Answer:
No, there is no negative marking for any wrong attempt.
Question: Is there any prescribed syllabus for St. Xavier's BMS 2020?
Answer:
There has been no prescribed syllabus for St.Xavier's BMS 2020. However, the syllabus is much similar to the topics covered in class 10 Mathematics and class 12 English subjects.
Question: Do we have to choose any section in a prescribed order?
Answer:
No, there is no predefined order to answer the questions.
Questions related to St. Xavier's College Entrance Test
Showing 192 out of 192 Questions