GD Goenka University organises International Leadership Training Skills Workshop for School Librarians


G. D. Goenka University successfully organised a four-day International Leadership Skills Training workshop for Indian school librarians from 3-7 October 2017 at its campus on Sohna Road, Gurugram, Haryana. The entire workshop was organized by the University and Indian School Library Association (ISLA) in collaboration with the International Federation of Library Associations and Institutions (IFLA), UN, Netherlands, International Association of School Librarianship (IASL) and the National Library of Singapore.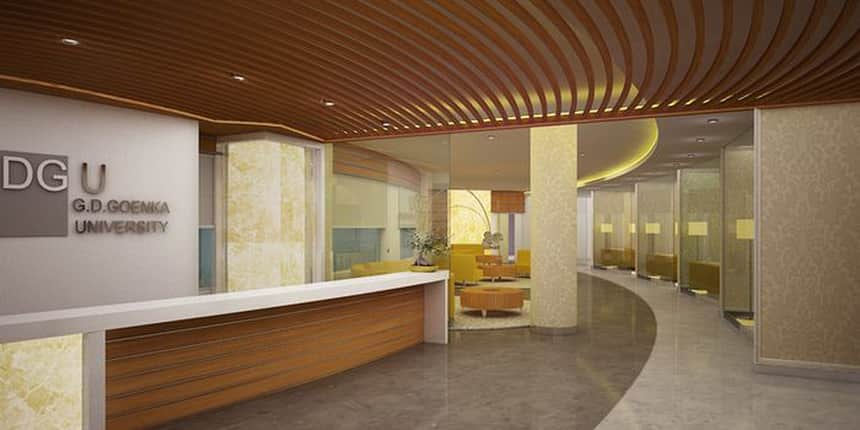 The workshop was focused on how to improve the professional development of the School Libraries and  School Librarianship in India that seemed to have lagged behind due to isolated approach. The message that came out from the workshop was very clear - "Collaboration and Team Work are the mantras for Professional Development and excellence in Education and Schooling." The workshop was conceived as a capacity building exercise. It is in this context that a Capacity Building Leadership Training Workshop is worked out for School Librarians of India.
Ms. Ingrid Bon, Manager, Development Programmes, IFLA was the Chief Guest at the inaugural session which was held on October 3.  Dr. Ramesh C. Gaur, University Librarian, Jawaharlal Nehru University delivered the key-note address. Prof (Dr) Srihari, Vice Chancellor, G. D. Goenka University, Dr. Moorttimatee Samantray Rath, Head, LDD, NCERT, Dr. Sanjeev Kumar, Director, National Resource Centre, NIFT, Mr. Sanjay K. Bihani, Library & Information Officer, Ministry of External Affairs and Chair of IFLA - Regional Standing Committee for Asia and Oceania, addressed the participants. Dr. Nitesh Bansal, Registrar, GD Goenka University extended the felicitations. A pre-training study "School Libraries in India: A Statistical Review" was also released during the inaugural session.
Dr. Hrushikesh Senapathy, Director, NCERT was the chief guest at the valedictory session on October 7. Dr. Rajender Ahuja, Associate Professor, Dept of Economics, Govt. College, Gurugram also delivered a guest address.
The training was imparted to a group of selected school library professionals representing various regions and school education sectors of India by International Resource Persons – Ms. Ingrid Bon (Project Development Manager, IFLA, Netherlands) and Ms. Premila Gamage (Librarian, Policy Making Institute, Sri Lanka). The workshop was coordinated by Mrs. Madhu Bhargava, Programme coordinator & Dean of Libraries, G D Goenka World School, Gurugram.
GD Goenka School of Management, Gurgaon Updates and Articles
GD Goenka University celebrated its third Convocation on Decem...
27 Dec 2017
GD Goenka University, Sohna has announced admissions for its M...
27 Feb 2017
Questions related to GD Goenka School of Management, Gurgaon
Showing 1 out of 1 Questions
69 Views
if your collage provide any scholarships
Dear Manju,
I did MBA from Lovely professional University,LPU is one of the best choices indeed. It provides for multiple industrial exposures,live projects,an updated curriculum rigor and technology along with very good placements and personality development.
During my post graduation I got 100% scholarship on the basis of achievements in sports and it continued till last semester of my MBA. I represented LPU in AIU level and won gold medal.The scholarships was  more then merit scholarship.
Lovely Professional University strongly believes in the fact that monetary constraints should not be an obstacle for a student to have access to quality education. So, the University extends Scholarship Scheme to students on various parameters. Scholarship can be availed in all the Programmes of the University, ranging from Diploma to Ph.D. Students have been awarded with scholarship worth Rs. 100+ crores in last year only.
In LPU,Students get different scholarships as per their performances in the academic as well as in other activities.The scholarship is also available on the basis of:
Due to current situation LPU has introduced COVID-19 FRONTLINE Scholarship scheme worth Rs 20 Crores, to honor the selfless contribution of the COVID-19 frontline warriors (I. e. Doctors, Nurses, Para-medical staff, Civic staff, Police personnel and many more) during the time of pandemic breakout through a special scholarship to their wards.
Percentage in Qualifying Exam
Performance or Rank in National Level Test
Percentage in Sports (https://www.quora.com/topic/Sports) , Cultural (https://www.quora.com/topic/Cultural-Evolution) , R&D, Co-curricular Activities (CCA) (https://www.quora.com/topic/Co-curricular-Activities-CCA) , Social Services (https://www.quora.com/topic/Social-Services) and National Bravery Award (https://www.quora.com/topic/National-Bravery-Award)
Special Scholarship for Toppers of Education Board
Fee Concession for Defense, Central Armed Police Forces (CAPF) personnel and their dependents.
Scholarship for Orphan Applicants
Scholarship for Person with Certain Disability
As per my knowledge,Whatever scholarships you are awarded at the time of admission,it will be continue till the last semester,But it can be cancelled in case of any serious misconduct or in disciplinary action committed by the student or poor academic performance.
For more information kindly visit Lovely Professional University websites or call on Tel: +91-1824-404404
Thank You!