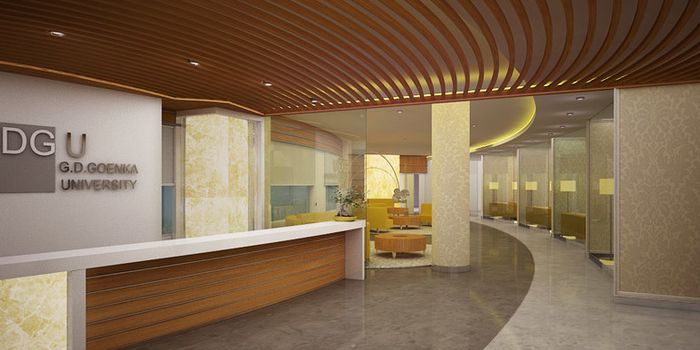 G. D. Goenka University successfully organised a four-day International Leadership Skills Training workshop for Indian school librarians from 3-7 October 2017 at its campus on Sohna Road, Gurugram, Haryana. The entire workshop was organized by the University and Indian School Library Association (ISLA) in collaboration with the International Federation of Library Associations and Institutions (IFLA), UN, Netherlands, International Association of School Librarianship (IASL) and the National Library of Singapore.
Compare Colleges
College Comparison based on Courses, Placement, Rank, Fee
Compare Now
The workshop was focused on how to improve the professional development of the School Libraries and  School Librarianship in India that seemed to have lagged behind due to isolated approach. The message that came out from the workshop was very clear - "Collaboration and Team Work are the mantras for Professional Development and excellence in Education and Schooling." The workshop was conceived as a capacity building exercise. It is in this context that a Capacity Building Leadership Training Workshop is worked out for School Librarians of India.
Ms. Ingrid Bon, Manager, Development Programmes, IFLA was the Chief Guest at the inaugural session which was held on October 3.  Dr. Ramesh C. Gaur, University Librarian, Jawaharlal Nehru University delivered the key-note address. Prof (Dr) Srihari, Vice Chancellor, G. D. Goenka University, Dr. Moorttimatee Samantray Rath, Head, LDD, NCERT, Dr. Sanjeev Kumar, Director, National Resource Centre, NIFT, Mr. Sanjay K. Bihani, Library & Information Officer, Ministry of External Affairs and Chair of IFLA - Regional Standing Committee for Asia and Oceania, addressed the participants. Dr. Nitesh Bansal, Registrar, GD Goenka University extended the felicitations. A pre-training study "School Libraries in India: A Statistical Review" was also released during the inaugural session.
Dr. Hrushikesh Senapathy, Director, NCERT was the chief guest at the valedictory session on October 7. Dr. Rajender Ahuja, Associate Professor, Dept of Economics, Govt. College, Gurugram also delivered a guest address.
The training was imparted to a group of selected school library professionals representing various regions and school education sectors of India by International Resource Persons – Ms. Ingrid Bon (Project Development Manager, IFLA, Netherlands) and Ms. Premila Gamage (Librarian, Policy Making Institute, Sri Lanka). The workshop was coordinated by Mrs. Madhu Bhargava, Programme coordinator & Dean of Libraries, G D Goenka World School, Gurugram.
More like GD Goenka School of Management, Gurgaon
GD Goenka University celebrates its 3rd Annual Convocation
GD Goenka University celebrated its third Convocation on December 23, 2017 (Saturday) at its Guru...
GD Goenka University announces MBA admissions 2017
GD Goenka University, Sohna has announced admissions for its MBA for the academic session 2017. C...
Questions related to GD Goenka School of Management, Gurgaon