SPJIMR Mumbai PGDM admission 2019
S.P. Jain Institute of Management and Research (SPJIMR) has announced admissions for its two-year Post Graduate Diploma course in Management for the academic year 2019-21. The full-time programme is considered to be equivalent to an MBA. Candidates will get the detailed admission notification for PGDM at SPJIMR.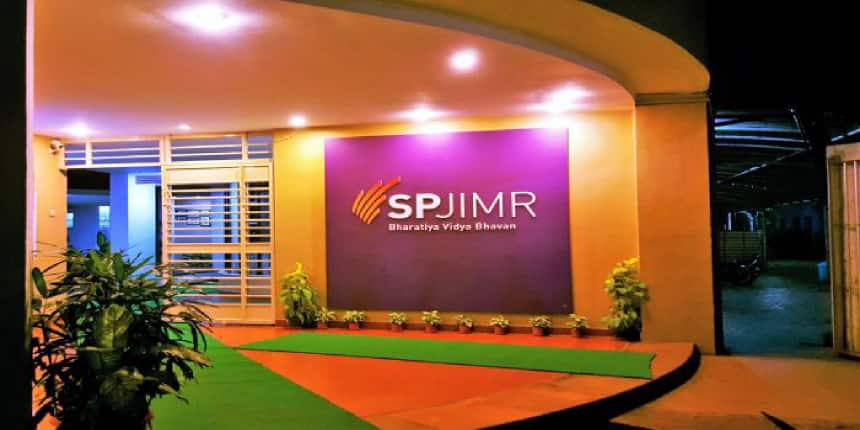 Eligibility Criteria
Candidates with a bachelor's degree with at least 50 percent marks from a recognised university are eligible to apply.

Work experience is not mandatory for this program. Fresh graduates and those with up to five years of work experience can also apply.
Cut-offs of different entrance exams for admissions at SPJIMR
            

Entrance Exam

            

Sectional Cut-off

            

Overall Cut-off

            
            

VA & RC

            

DI & LR

            

QA

            

Percentile

            

75

            

75

            

75

            

85

            
            

English & LR

            

Decision Making

            

QA

            

Percentile

            

75

            

75

            

75

            

85     

            
            

Verbal

        
            

Quantitative

        
            


            

        
            

Percentile

            

75

            

75


                    
            

85
Selection Process
The applicants are shortlisted on the basis of their profiles. The profiles are scored and the applicants are sorted into two groups: Profile-based and Profile-cum-score based.
Factors considered for Shortlisting
The shortlist is based on their profile considering the following factors:
Consistency of academic records

Relevance of work experience for the specialisation

V

ersatility & Achievements
Final Selection
The final selection list is based on the composite score which combines profile + entrance scores (CAT/XAT/GMAT) + relevance of work experience (if any) and performance in the two rounds of group interviews.
SPJIMR Address and Contact Number
Bhavan's S. P. Jain Institute of Management & Research
Bhavan's Campus, Munshi Nagar
Dadabhai Road, Andheri West, Mumbai - 400 058
Maharashtra, India
Tel:+91-22-2623-0396/ 2401/ 7454
Email: admissions.pgdm@spjimr.org