IMI Releases Application Form for Two year PGDM Programmes
IMI has released the application form of two year PGDM programme which is being offered at IMI New Delhi, Kolkata, Bhubaneswar. Participants can apply for PGDM (HRM) & PGDM (B&FS) of IMI New Delhi, PGDM of IMI Kolkata and PGDM of IMI Bhubaneswar till December 2, 2019. IMI Two year PGDM application form has to be filled in online mode. After filling the IMI PGDM application form, candidates have to Rs 2200/- + 18% GST as application fee. To be eligible for admission to IMI PGDM program, candidates must possess a bachelor's degree, with minimum 50% marks or equivalent. Selection of candidates in IMI PGDM course will be made on CAT & GMAT 2019 score and interview round. Read the full article to know all the information such as IMI important dates, eligibility criteria, application form and selection process.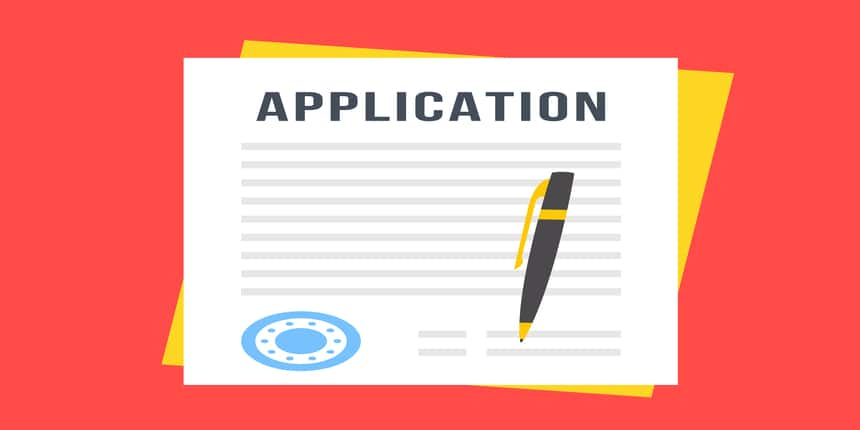 IMI Two Year PGDM Application Form- Important Dates
Candidates can check all the important dates related to IMI PGDM programmes. Schedule for Online Registration and Interview Process dates are out now have a look on it.


Important Dates for IMI PGDM
1

Last date for online submission of application forms

and payment through the following methods:

- Netbanking

- Credit /Debit Card

Midnight of 02nd December 2019




2

Display of shortlist for Interview process* (for all

campuses)

First week of February 2020

3

Interviews in Delhi * (for Delhi campus)

Mid Feb / Mid March 2020

4

Interviews Outstation* (for Delhi campus)

From the 3rd week of February to 2nd week




of March 2020




5

Interview Kolkata & Bhubaneswar Campus*

February – March 2020

6

Display of final results* (for Delhi campus)

2nd week of April 2020




7

Commencement of Program* (for all campuses)

Last week of June 2020
*Exact dates will be communicated later.
IMI PGDM Online Admission Process
Before applying online user should create a new account. The login details will be used for filling the admission form and for checking the status of the application later.

After successfully logging in, IMI PGDM admission form will be displayed.

Applicant should complete the online application along with submit the admission fee, which is non-refundable.

Admission to the PGDM Programs at IMI NEW DELHI is only through CAT and/or GMAT test scores.

Admission to the PGDM Program at IMI KOLKATA is through CAT, GMAT and XAT test scores.

Admission to the PGDM Program at IMI BHUBANESWAR is through CAT, GMAT, XAT and CMAT test scores.
For complete information refer to the Admission Bulletin 2020. Please note that after submitting the application along with application fee, the candidate cannot edit or make any changes in the given information.
IMI PGDM Program Eligibility Criteria
Before filling online application form of IMI PGDM program candidates can check the detailed eligibility criteria.
To be eligible for admission to the PGDM Program(s), the participants must possess a bachelor's equivalent degree, with a minimum of 50% aggregate marks or equivalent in any discipline from a recognized university in India or abroad (recognized by the UGC / Association of Indian Universities).

Candidates must evoke a minimum of 3 years education, after completing 10+2 or equivalent.

Those candidates who are appearing in the final year of their graduation they all are eligible to apply for IMI PGDM. All they have to have to meet the minimum eligibility by September 20, 2020.

Those who are unable to comply with requirements are liable to reject from the program.

Applicants for the PGDM programmes may be fresh graduate or having relevant work experience in Humanities, Engineering, Economics, Commerce, Medicine or from any other branches.
IMI PGDM Application Fee
Application processing fee for IMI New Delhi for first program is ₹2200/- plus GST @ 18%. However, if an applicant who has applied to IMI New Delhi also wants to apply for IMI Kolkata and/or IMI Bhubaneswar, s(he) can do so without any extra cost.
In case someone intends to apply for additional program(s) at IMI New Delhi s(he) has to pay an additional fee of ₹500/- plus GST @ 18%.per extra program(s).

Application processing fee for only IMI Kolkata is ₹1000/- plus GST @ 18%

Application processing fee for only IMI Bhubaneswar is ₹1000/- plus GST @ 18%

If an applicant wants to apply for both IMI Kolkata and IMI Bhubaneswar only s(he) needs to pay ₹2000/- plus GST @ 18%

The admission fee can be paid through Credit Card/ Debit Card/ Net Banking through the designated payment gateway. No receipts are to be sent to IMI's Admission Office.
IMI PGDM- Admission Procedure
IMI New Delhi, opened the admission process of PGDM course. Applicant can check all the relevant details regarding IMI PGDM admission procedure, application form and admission test.
Application form
IMI New Delhi, admission Bulletin can be downloaded at www.imi.edu

Application form is available at http://admission.imi.edu and must be submitted online. IMI New Delhi does not accept Admission applications off-line.

Applicant should submit the online application form along with non-refundable admission application fee.

Application processing fees will be Rs.2200/- + GST @18% for an applicant desirous of applying to any one of the two-Year Program(s) of IMI New Delhi or IMI New Delhi plus IMI Kolkata and/or IMI Bhubneswar. In addition, if the applicant desires to apply for another program(s) at IMI New Delhi then candidate is required to pay Rs.500/- per program(s).

IMI PGDM admission fee can be paid through Debit card/ Credit card/ Bank transfer.
Admission Process
Admission will be based on the performance in following tests.
IMI PGDM Selection Process
Candidates who have appeared in CAT 2019 or furnished valid GMAT score and have applied to IMI New Delhi will be shortlisted on the basis of provided information in application form, GMAT score or CAT score, academic qualification, marks obtained in 10th, 12th, graduation and work experience. Only shortlisted candidates will be called for the final stage of selection procedure.
Past academic performance in graduation, class XII & X, Essay Writing and Personal Interview besides other qualitative parameters, will constitute the core components of the final stage of the selection process. IMI New Delhi Admission Committee keep back the right to modify these elements while communicating these to the candidates at the Personal Interview stage. The overall objective will be to recognize and assess the candidate's potential for a managerial career.
IMI PGDM Interview Centers
Besides Delhi, the selection procedure will be conducted at other following centers. Candidates should indicate their first and second choice of interview center in the application form. If in case preferred center is not allotted, the candidates will be informed of the change.
List of IMI PGDM Interview Centers
| | |
| --- | --- |
| Ahmedabad | Bangalore |
| Indore | Bhubaneswar |
| Chandigarh | Chennai |
| Hyderabad | Jaipur |
| Kochi | Kolkata |
| Mumbai | Pune |
IMI PGDM New Delhi- Contact Details
In case of any difficulty the candidates may contact the admissions office email ids as mentioned below:
For IMI New Delhi - admissions@imi.edu
For IMI Bhubaneswar - admissions@imibh.edu.in
For IMI Kolkata - admission.imik@rp-sg.in
IMI Delhi Updates and Articles
Questions related to IMI Delhi
Showing 104 out of 104 Questions