Tanvi Kumar's Experience With All-Big C's and NGO
Conscientious, culpable and meticulous Tanvi Kumar who is a student of five year Integrated BBA(H) + MBA shared with Careers360 her experience of working with All-Big C's. Being a team player, and proficient in performing duties efficiently and effectively Tanvi Kumar can meet strict deadlines and has got the fortune opportunity to work as a finance trainee with EY, KPMG, Deloitte and PWC. She has also done a social internship with an NGO Chintan Environmental Research and Action Group.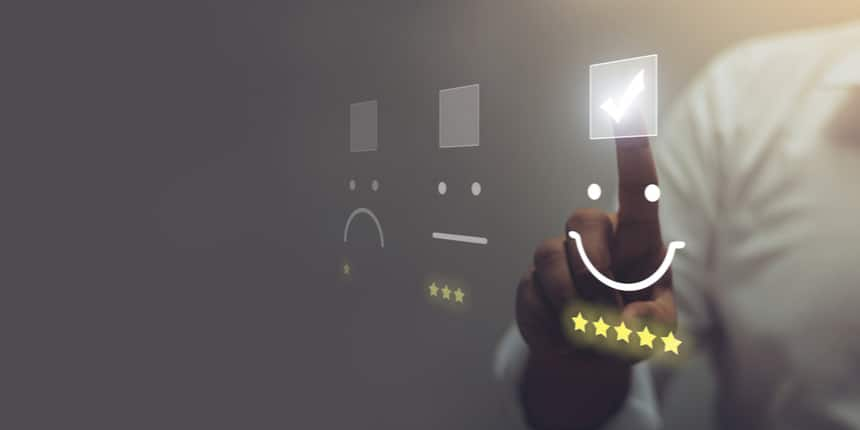 WORK EXPERIENCE (BIG 4s)
For a strong career, Big 4 is like a concrete foundation and gives exposure to the largest conglomerates. The experience and knowledge obviously come at a cost. They teach you discipline & gives you immense confidence to handle hardships and prepare one for a tougher world.
Ernst and Young India LLP.
Winter training in 'INDIRECT TAX Verticle' from 5th December,2017 to 25th January,2018 involving research, data analysis and consolidation.
An evening in between my end semester exams I received a phone call. The amazing part of the phone call was it was from Ernst and Young India Pvt. Ltd., where I realized that I've got the opportunity to work as an intern in one of the big four companies. I, being a first-year student did not really expect any reply, but there it was -The letter of acceptance. So, my journey at EY began on 5th December, the day I could say I went to office for the first time. The topic of my internship was Indirect Taxation (GST). Initial 2-3 days was more of the basic work and a little bit of research work on various topics like GST, Anti-profiteering and Foreign Trade Policy 2015-2020. Whenever I faced any difficulties, people on my team were very helpful. Mainly I worked for 3 client corporates. I learned how to work on GST portal i.e., www.gst.gov.in and VAT websites of many states. On certain days, I was asked to visit my client companies for invoices checking and thereafter preparing a detailed summary. I learned how to make database format and issue certificates of origin of various states. I reviewed copies of Lorry Receipt of Savitri Telecom Ltd and Protel Networks. I also worked on E-Way Bills of various states like Delhi, Karnataka, Maharashtra and Kerala and prepared their summaries. I prepared trading accounts and summary of Delhi vat returns for the period 14-15,15-16 and 16-17. Also, I downloaded and reviewed GST returns - GSTR1 and BtoB - and compared them.
Being a first-year student I did not get any stipend, but the experiences and knowledge that I learned was up to the mark. It was the perfect opportunity to explore the corporate world and understand corporate ethics. The aura would make anyone feel Business like.
Deloitte Haskins and Sells
Summer training in 'DIRECT TAX VERTICLE' from 11th June,2018 to 25th July,2018.
In my initial days of internship, I studied various acts of Income Tax Act,1961. I read about the income tax basis, Income tax returns and a little bit went through the Income Tax Portal Further, I worked on the financials of client corporates. I read about various case law of my client companies and analysed the dispute issues. I also worked upon the soft copies of the judgements from the website AAR Rulings website. I was asked to prepare the checklists and proposals of client companies from their respective ITR's for the financial year 2018-19. Later, I examined BT invoices and prepared their Invoices Summary.
BSR CO. & LLP (KPMG)
Winter training in "Limited Review in Manufacturing Sector (Auditing) Verticle" from 17th December, 2018 to 25th January, 2019.
KPMG carries out its auditing work in India through BSR & Co. KPMG being a network of Global firms cannot conduct an audit as per regulations of Institute of Chartered Accountants of India (ICAI) and thus conducts audit through BSR & Co. Being a part of the Auditing Team, I learned what it is like to actually be an auditor and visit different clients around the city. As an audit intern, I had very challenging projects and work, but the teams I was a part of were always willing to explain concepts to me. I worked with the companies' financial statements on a daily basis and made sure they're compatible. I also worked upon the client's financials and bills. I was asked to consolidate data and analyze the financial statements.
I got to understand how important it is to conduct internal audits to minimise the risk that a company faces. Also, I had the opportunity to practice the art of being detailed and meticulous with the clients' documents.
I gained deeper insights into the audit industry and it has helped me significantly with my career planning. My biggest takeaway would be the new long-term relationships and connections which I had forged with my colleagues and fellow interns at KPMG.
PricewaterhouseCooper
Winter training in "Corporate Tax Verticle" from 16th December, 2019 to 24th January, 2020.
PwC is a global network of firms delivering assurance, tax and consulting services for various businesses. The work culture at PwC is extremely professional. Each employee worked in a very focused and efficient manner. The first week at PwC had a lot of introductory sessions to the organization, the department and the team. I was a part of the project called Business Development. My project was introduced to me by my mentor and I was really excited to work on it. Later-on I assisted my seniors with preparation of documents for filing before various tax authorities w.r.t ongoing assessment proceeding for various clients, helped in data collation and consolidation, prepared summary reports for various client meetings etc. Also assisted the team in preparation of agenda and companies' checklists for an event held at Swiss Embassy. During my tenure, I was also trained on PWC work policies.

My team also made me aware of what the market wants today and how I need to keep updating my skill set to be a consistent performer in my field. Additionally, there were many fun events organised by the company to ensure that the employees interacted and bonded well with each other. This is my first paid internship wherein I received a stipend of Rs. 5000 per month.
SOCIAL TRAINING (NGO)
Chintan Environmental Research and Action Group
Social Summer training in "No child in trash" Program, starting from 12th June, 2019 to 27th July, 2019 (6 weeks).
As this was my first internship experience with an NGO and my fifth internship in all, considering I have just finished my second year at business school, I had no idea as to what an NGO internship would entail. This element of newness and uncertainty was both exciting and challenging. In my initial days of internship, I was asked to prepare test-series question papers of Mathematics, English, Science, Hindi and Computer for the children of age 6 to 14 years. These test series included Base-line and End-line papers. I was also asked to prepare worksheets for students studying in various Chintan learning centres across Delhi NCR. I also participated in "Annual Teacher's Conference 2019" held at Indian Social Institute, Lodhi Road, New Delhi. It was a 6 days workshop for the teachers.I took 2-3 sessions in this workshop wherein I organized various activities for the teachers. Later on, my field visits started. I was given a weekly schedule wherein I was supposed to visit various fields and teach the students of Chintan Learning Centre. Every evening I would prepare an itinerary with much deliberation for the next day, formulating and deciding upon the topics I was asked to teach in different classes as well as the techniques I would use while teaching these topics. Since these children were slum kids and therefore from Hindi medium background, I would try and translate every concept for them in Hindi for their better understanding. I tried and gave as much as personalized attention as possible.I visited many field areas across Delhi NCR.
Working with Chintan has by far been one of maximum learning for me. Teaching and interacting with these children have definitely given me a different perspective of my own self as well as that of the world around me.I strongly recommend every student to take up at least one internship with a genuine NGO – it will change your perspective of life -permanently and forever.
Jindal Global Business School, Sonipat Updates and Articles
Questions related to Jindal Global Business School, Sonipat
Showing 1 out of 1 Questions
22 Views
Does Jindal GBS Provide ipm Course
Dear Aspirant,
I hope that by IPM you mean Integrated program for management. So Jindal Business School provides integrated BBA ( Hons) course + MBA. The course duration is 5 years. You have to apply for this course after 12th by securing minimum 60% and then clearing the entrance exam conducted by Institute.
Hope this helps